Coronavirus – the latest updates from George Foreman Grills -
FIND OUT MORE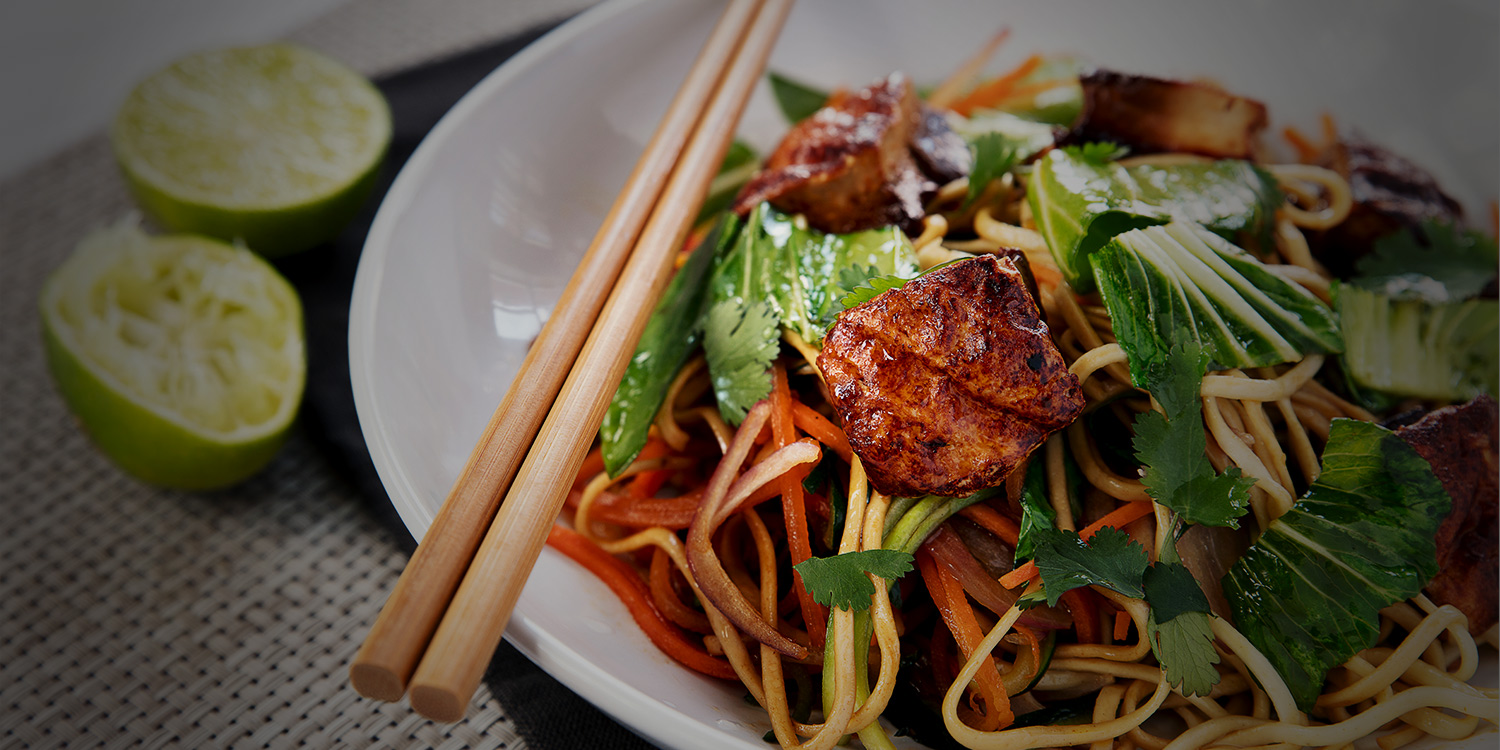 Warm Asian Style Noodle Salad
Ingredients
For the marinade:
1 garlic clove, crushed
1 red chilli finely chopped
2 tbsp reduced salt soya sauce
1 tsp sweet chilli dipping sauce
1 tsp sesame oil
Juice of ½ lime
1 carrot, peeled & grated into long strips
1 head of pak choi, shredded
½ courgette cut into long strips
½ red onion cut into strips
Small handful of fresh coriander leaves
60g buckwheat or soba noodles, cooked & drained
250g of pre-cooked tofu, drained & cut into cubes
Can be made using any George Foreman grill – we recommend the Medium Fit Grill or Medium Steel Grill.
Serves: 2
Add all of the marinade ingredients into a bowl and mix well; add the cubes of tofu and leave in the fridge for a few hours or overnight if you can.
Pre-heat your favourite George Foreman Grill to maximum. Once up to temperature, grill the marinated tofu for 2-3 minutes until golden brown and crispy. Once cooked, remove from the grill and set aside.
Add the carrot & courgette strips, the pak choi and the onion to the grill and quickly cook for around 30 seconds to a minute.
To serve, place the cooked warm noodles on a serving dish, followed by the vegetables and the grilled tofu. Scatter with torn fresh coriander leaves & a squeeze of lime juice to serve.