Coronavirus – the latest updates from George Foreman Grills -
FIND OUT MORE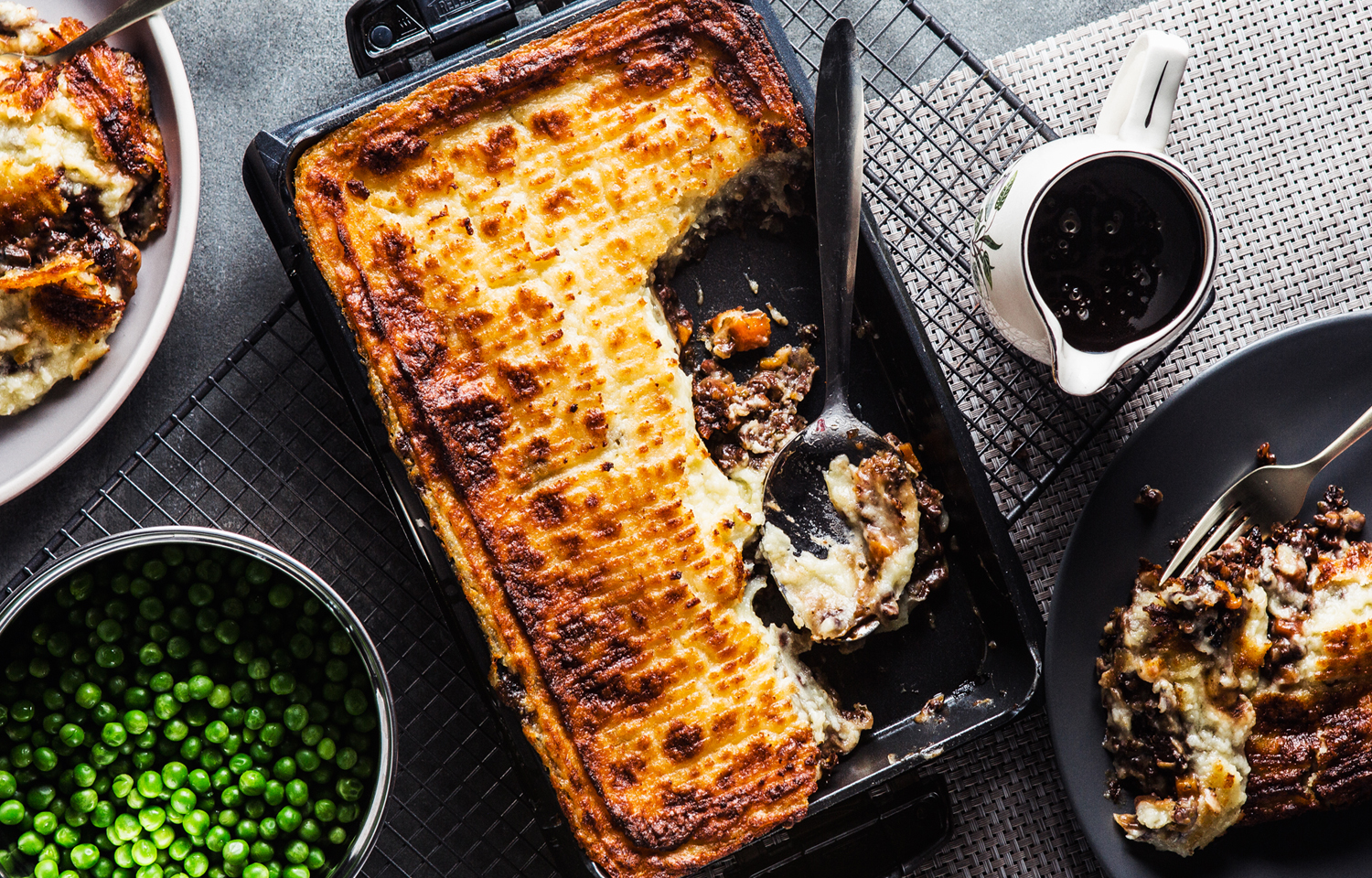 Vegetarian Cottage Pie
Ingredients
4 medium potatoes
80g soft butter
90ml double cream, hot
1 tbsp olive oil
½ onion, finely diced
2 sprigs of thyme, leaves
1 carrot, finely diced
2 cloves garlic, finely chopped
100g chestnut mushrooms, finely chopped
250-300g cooked lentils
250ml vegetable gravy
Salt and pepper to taste
We recommend: the George Foreman Evolve Grill with Deep Pan Plate.
Serves 4-6
In a large saucepan, bring the potatoes to the boil in lightly salted water and cook until soft. Drain fully and set aside for 1-2 minutes.
Mash the potatoes with the butter and the cream. Season with salt and pepper and set aside.
Pre-heat the Evolve grill to 190oC with the deep pan plate attached.
Add the oil, onions, thyme, carrot and garlic and cook for 5-6 minutes stirring occasionally. Add the mushrooms and cook for a further 5-6 minutes. Add the lentils and gravy and cook for 2-3 minutes, then season with salt and pepper to taste.
Turn the grill off and allow to cool.
Gently spoon the mash potato on top of the lentils and smooth over. Using a folk, create lines slightly indented into the potato top to create texture.
Place a piece of baking paper over the mash potato and close the lid. Heat the grill to 160ºC and cook for 10-20 minutes until warmed all the way through.