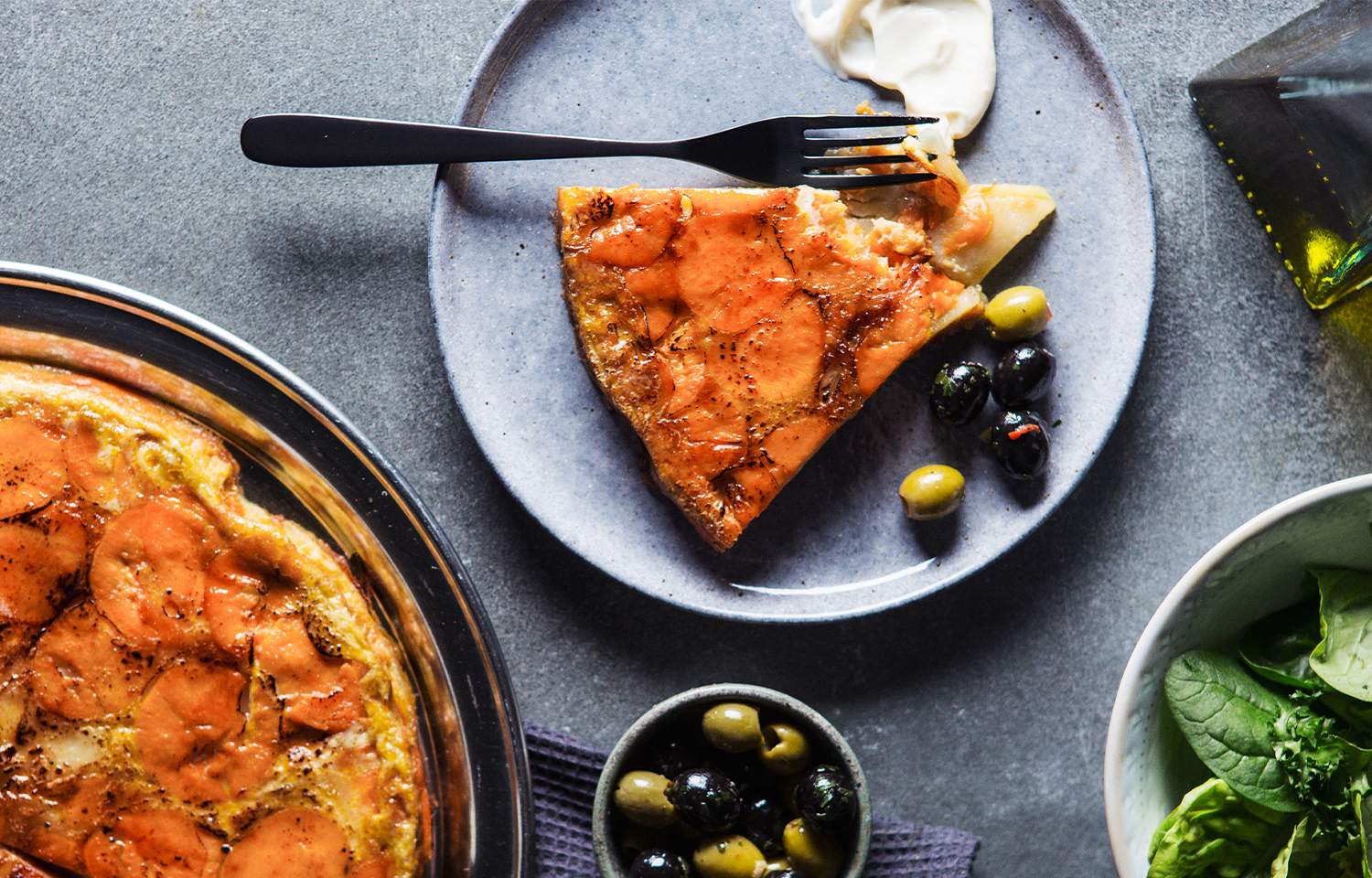 Sweet Potato Spanish Omelette
Ingredients
2 medium sweet potatoes, thinly sliced
2 medium potatoes, thinly sliced
1 medium onion, thinly sliced
4 tbsp. olive oil
4 large free range eggs
100 g Manchego cheese, finely grated
Salt and pepper to taste
In a pan of boiling salted water, cook the potatoes (not the sweet potatoes) for 2 minutes. Immediately drain and run under cold water. Once completely cooled dry thoroughly on kitchen paper.
Heat 2 tbsp of the oil in a pan and cook the onions until golden brown and soft, approx. 6-8 minutes. Take off the heat.
In a bowl, add the potatoes and cooked onions, season and mix well. In a separate bowl add the sweet potatoes and season.
Brush the deep pan plate of your Evolve Grill with the remaining oil.
Start by spreading a layer of the sweet potato on the bottom of the deep pan plate, then alternate with layers of your onion/potato mix, ensuring all layers are evenly laid. Repeat the process until the deep pan plate is full.
In a clean bowl, mix the eggs, Manchego cheese and seasoning, then slowly pour into the deep pan over your layered potatoes.
Attach the deep pan to the grill and heat to medium. Cook for approx. 10-20 minutes or until a knife can easily be inserted through the potatoes, then, dig in!
This recipe is great for a weeknight dinner, and is delicious either cold or heated up the next day for lunch too!