Coronavirus – the latest updates from George Foreman Grills -
FIND OUT MORE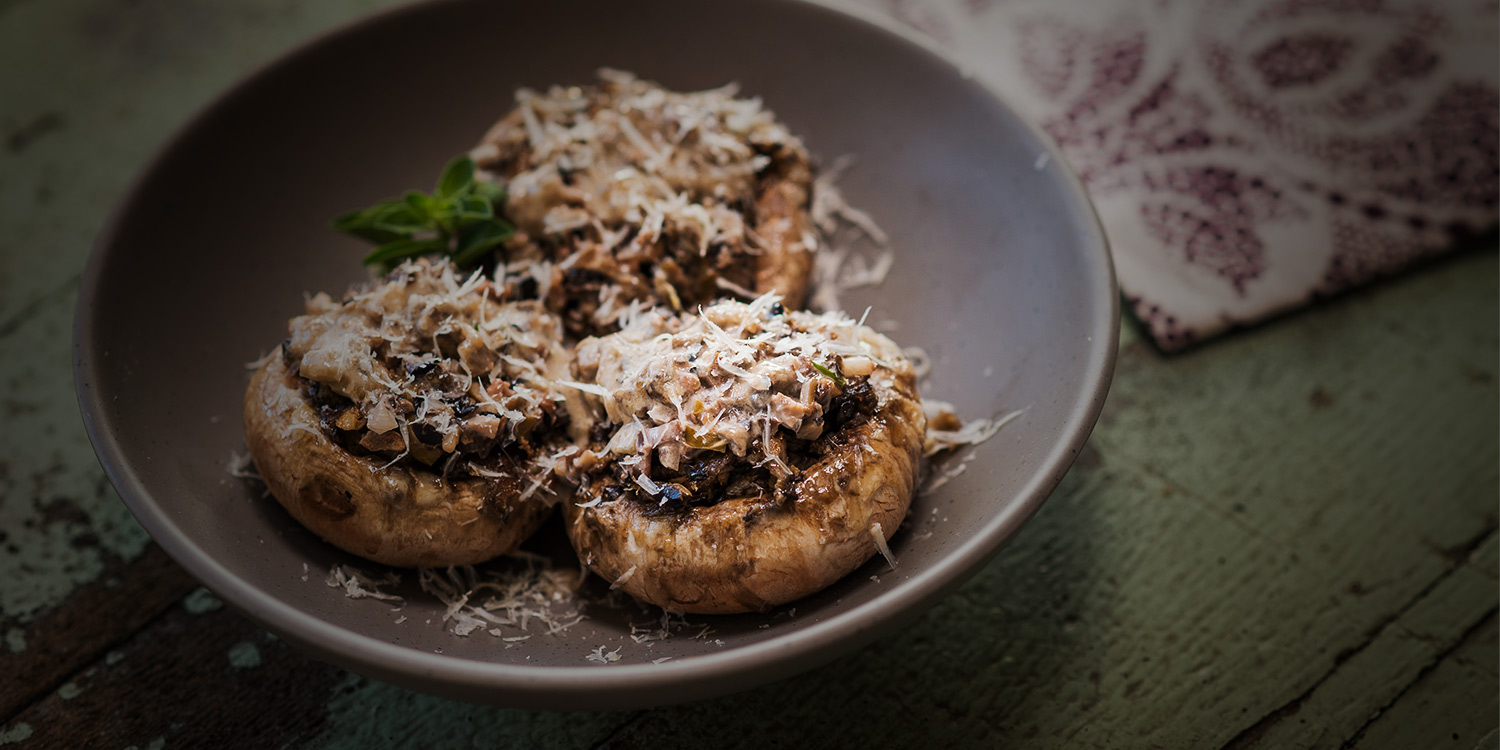 Stuffed Mushrooms
Ingredients
12 (1-2 inch diameter) white mushrooms, stems removed
25g parmesan cheese
25g chopped green olives
25g black olives, pitted
25g minced red onion
1 garlic clove, minced
1 tbsp mayonnaise
We recommend: the George Foreman Evolve Grill with Deep Pan Plate
Serves: 6
Preheat the Evolve Grill to 180°C degrees with the deep pan attached. Lightly pull the stems off the mushrooms – this should make enough room for the filling, if not, hollow out slightly with a spoon.
Mince the mushroom stems and mix together with the remaining ingredients.
Spoon 1tsp of filling into each mushroom.
Place the stuffed mushrooms on the grill. Cook for 5 to 6 minutes until the cheese is melted and the mushrooms are cooked through.
Top Tip: To clean mushrooms, wipe caps with a dry paper towel.