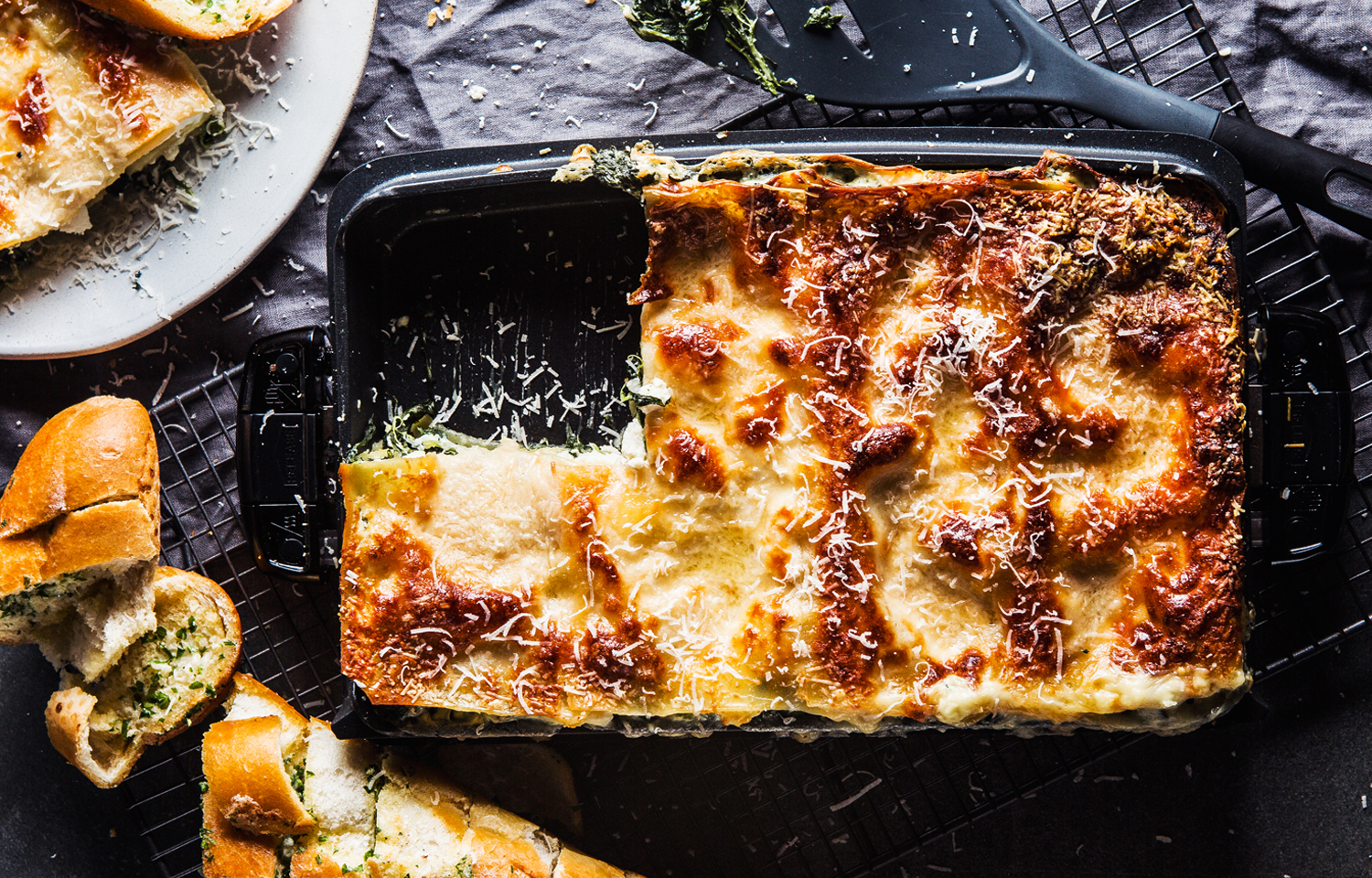 Spinach and Ricotta Lasagne
Ingredients
350-400g béchamel sauce
12 lasagne sheets
500g ricotta cheese
750-900g spinach leaves
2 tbsp olive oil
100-150g parmesan cheese, finely grated
Salt and pepper
In a hot pan, heat the oil and cook the spinach in batches. Leave to cool on kitchen paper and set aside. Once cool squeeze as much water out of the spinach.
Grease the bottom of your deep pan plate, then spread over a little béchamel sauce followed by a layer of 4 lasagne sheets.
Spread a little more béchamel, followed by half the spinach and half the ricotta. Top with a further layer of 4 lasagne sheets. Repeat this using the remaining spinach and ricotta cheese. Save some béchamel for the top. On the final layer of lasagne sheets top with the remaining béchamel and sprinkle with the parmesan.
Attach the deep pan plate to the grill, cover the top with a piece of baking paper and heat to 160ºC. Cook for 15-25 minutes until golden brown on top and heated all the way through.