Coronavirus – the latest updates from George Foreman Grills -
FIND OUT MORE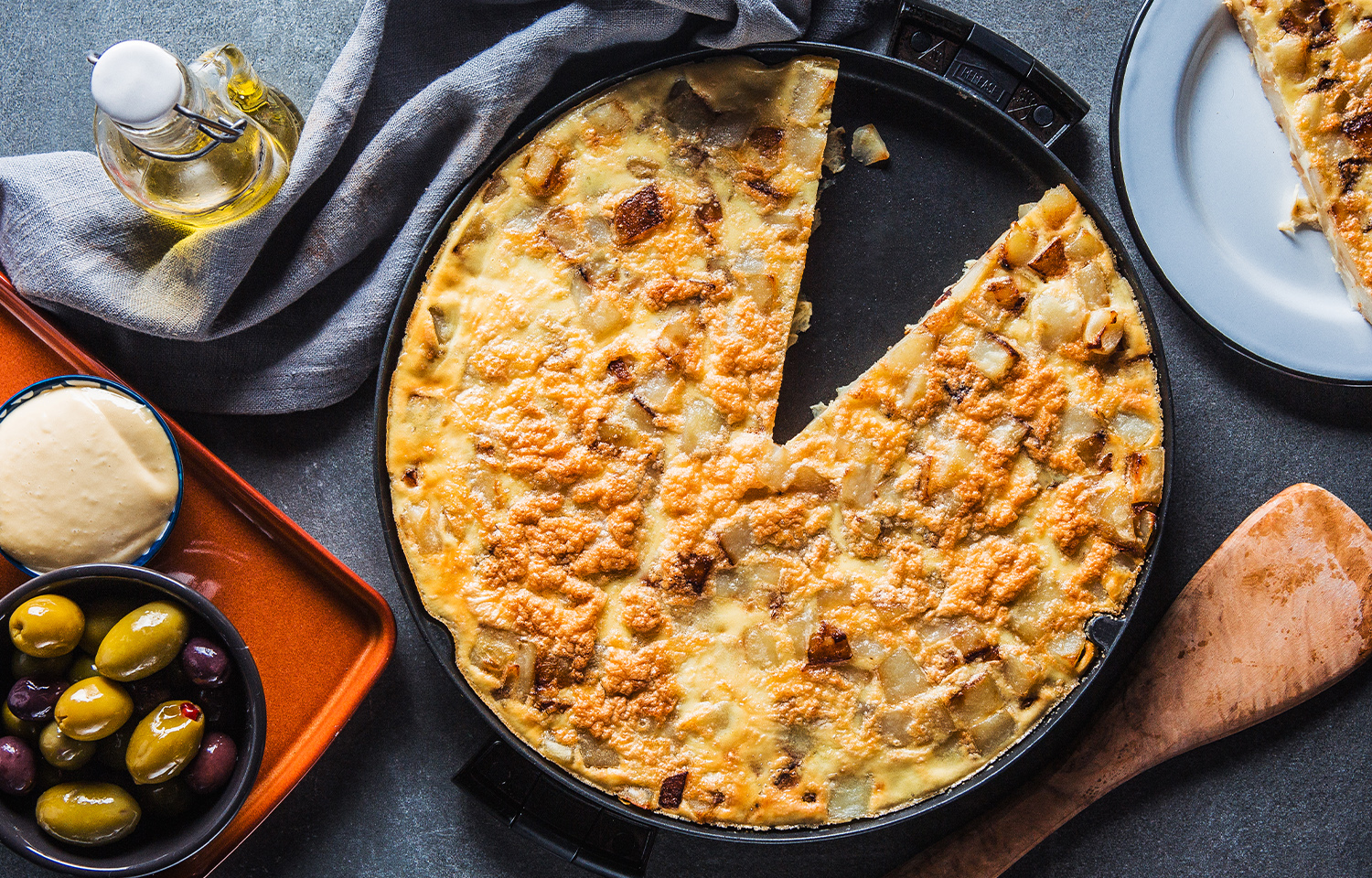 Spanish Omelette
Ingredients
1 tbsp olive oil
1 onion, diced
3 large potatoes, peeled and diced
6-8 free range eggs
Salt and pepper
We recommend: the George Foreman Evolve Grill with Deep Pan Plate.
Serves: 4-8
Pre-heat your George Foreman Evolve Grill with the deep pan plate attached to 190o
Once up to temperature, add the olive oil and onions, and cook for 1-2 minutes or until they turn translucent and cooked through. Stir occasionally so they don't burn.
Add the potatoes and cook for 5-10 minutes, continuing to stir occasionally. Turn the grill down to a low heat once the potatoes start to become soft.
In a bowl, whisk the eggs together thoroughly and once fully combined, slowly add to the deep pan plate. Close the lid and cook until golden brown, approximately a further 5-10 minutes.
Once fully set and cooked through, turn off the grill and carefully remove the deep pan plate to prevent further cooking.
Serve hot or cold with a side salad – this recipe works perfectly for picnics!