Coronavirus – the latest updates from George Foreman Grills -
FIND OUT MORE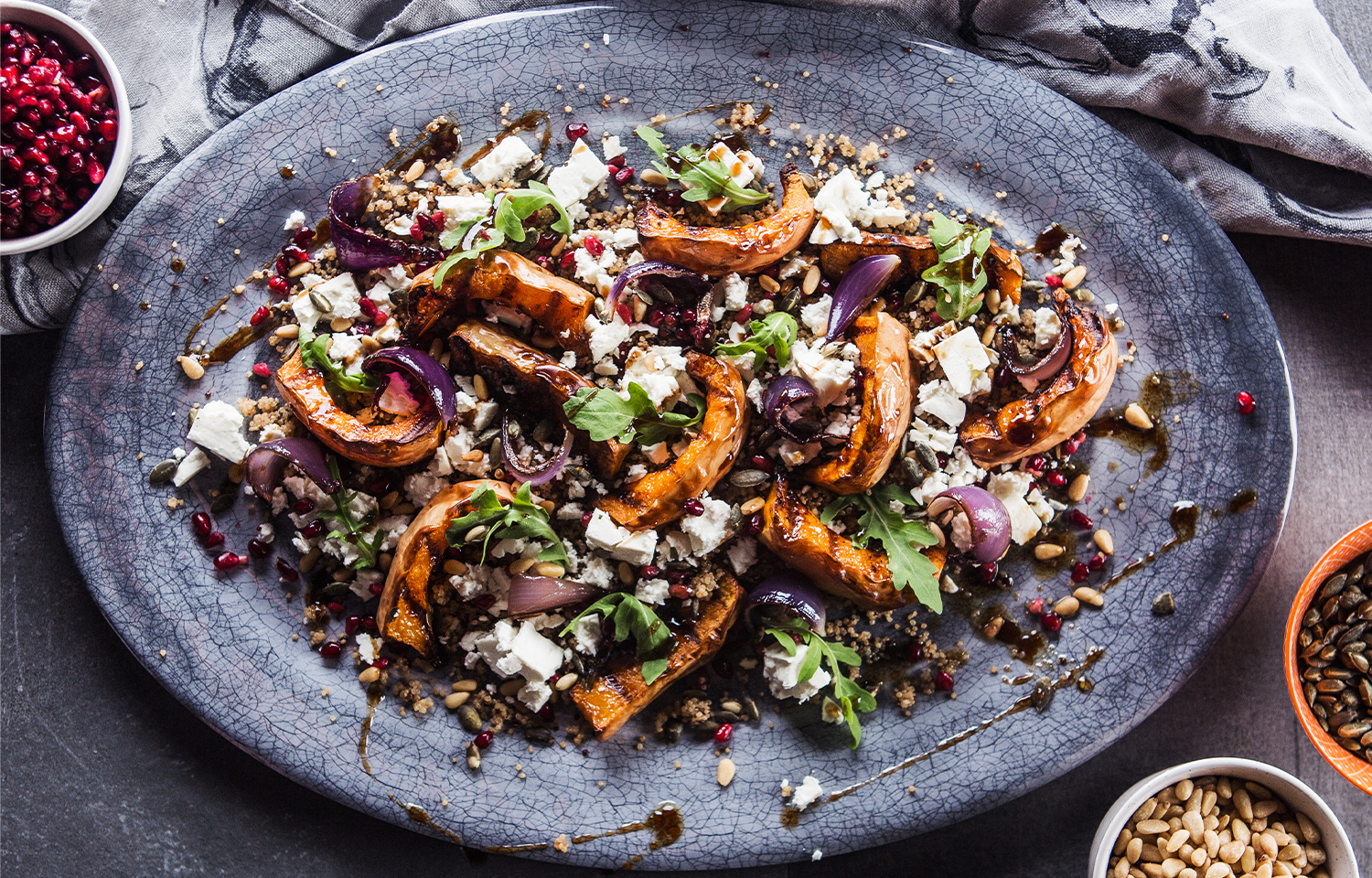 Roasted Pumpkin Salad
Ingredients
½ pumpkin, deseeded and cut into wedges
2 red onions, peeled and cut into wedges
4 tbsp olive oil
Leaves of 3 sprigs of thyme
Salt and pepper
1 block feta cheese, cut into chunks
100g pomegranate seeds
80g pumpkin seeds, roasted
80g pine nuts, roasted
250g pre-cooked quinoa
Honey and balsamic dressing
Rocket leaves
Can be made using any George Foreman grill – we recommend the Medium Fit Grill or Medium Steel Grill.
Serves: 2-4
Brush the pumpkin and onion wedges with olive oil, season with salt and pepper, and sprinkle with the thyme leaves.
Pre-heat your favourite George Foreman Grill to maximum. Grill the pumpkin and onion wedges for 4-8 minutes until pumpkin is soft in the middle and charred on the outside. Once cooked, remove from the grill and set aside.
To serve, season the quinoa with salt and pepper and any remaining thyme if you'd like. Spoon onto a serving plate, then arrange the rocket leaves, pumpkin, onion and feta cheese on top. Sprinkle with the pomegranate, pumpkin seeds, and pine nuts, and then drizzle with the dressing. This dish works perfectly as a BBQ side or a dinner party starter, and any leftovers work great for lunches!