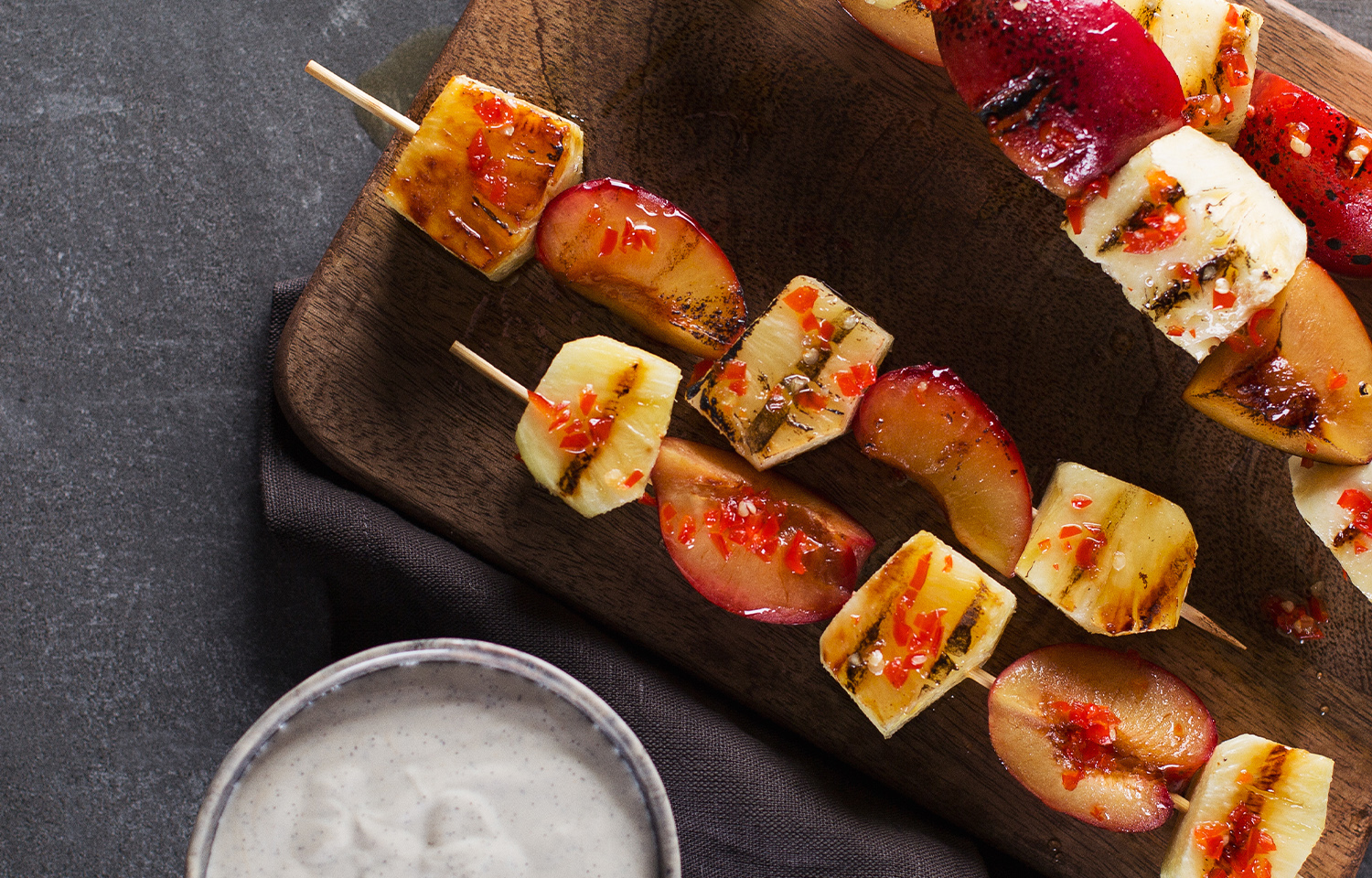 Pineapple and Chilli Kebabs
Ingredients
1 pineapple, peeled, core removed and cut into 3-4 cm pieces
4 peaches or nectarines
1 red chilli, finely diced
100ml water
100g caster sugar
200g Greek yoghurt
1 tsp vanilla extract
In a pan combine the water, sugar and chilli and bring to the boil, remove from the heat and set aside.
Combine the Greek yoghurt and vanilla together and set aside.
Carefully using a small knife take a peach and run the knife around the entire peach down to the stone, turn the peach 90 degrees and repeat the process. Gently pull the quarters of peach away from the stone.
Feed the pineapple and peaches onto the skewers. Spoon some of the chilli syrup over the skewers.
Pre heat the grill to maximum; grill the skewers for 4-6 minutes.
Spoon the remainder of the syrup over the cooked skewers. Serve with the vanilla yoghurt.