Coronavirus – the latest updates from George Foreman Grills -
FIND OUT MORE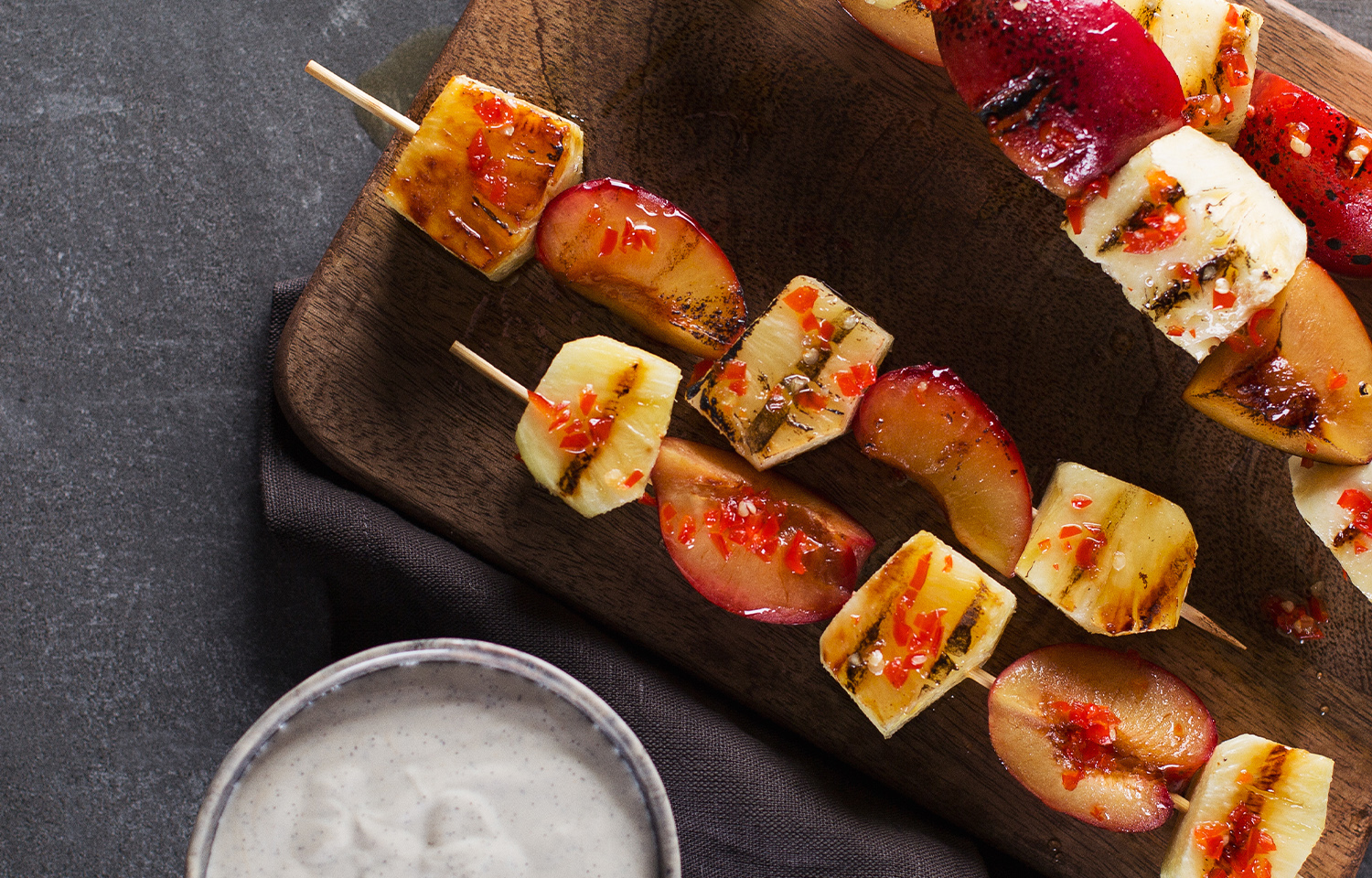 Pineapple and Chilli Kebabs
Ingredients
1 pineapple, peeled, core removed and cut into 3-4 cm pieces
4 peaches or nectarines
1 red chilli, finely diced
100ml water
100g caster sugar
200g Greek yoghurt
1 tsp vanilla extract
Can be made using any George Foreman grill – we recommend the Large Fit Grill or Smokeless BBQ Grill.
Serves: 4 - 8
In a non-stick saucepan, combine the water, sugar and chilli and bring to the boil. Then remove from the heat and set aside.
In a small bowl, combine the Greek yoghurt and vanilla together and set aside.
Carefully, slice the peach lengthways all the way around the stone to create two halves, gently twist and pull apart, and remove the stone. Halve each peach half to create quarters.
Thread the pineapple and peaches onto your skewers, alternating between the fruits. Lay the skewers onto a plate and spoon over some of the chilli syrup from earlier.
Pre-heat your favourite George Foreman Grill to maximum, and cook the skewers for 4-6 minutes. Once cooked, remove from the grill and lay on a serving plate.
Spoon over the remaining chilli syrup and serve immediately with the vanilla yoghurt!