Coronavirus – the latest updates from George Foreman Grills -
FIND OUT MORE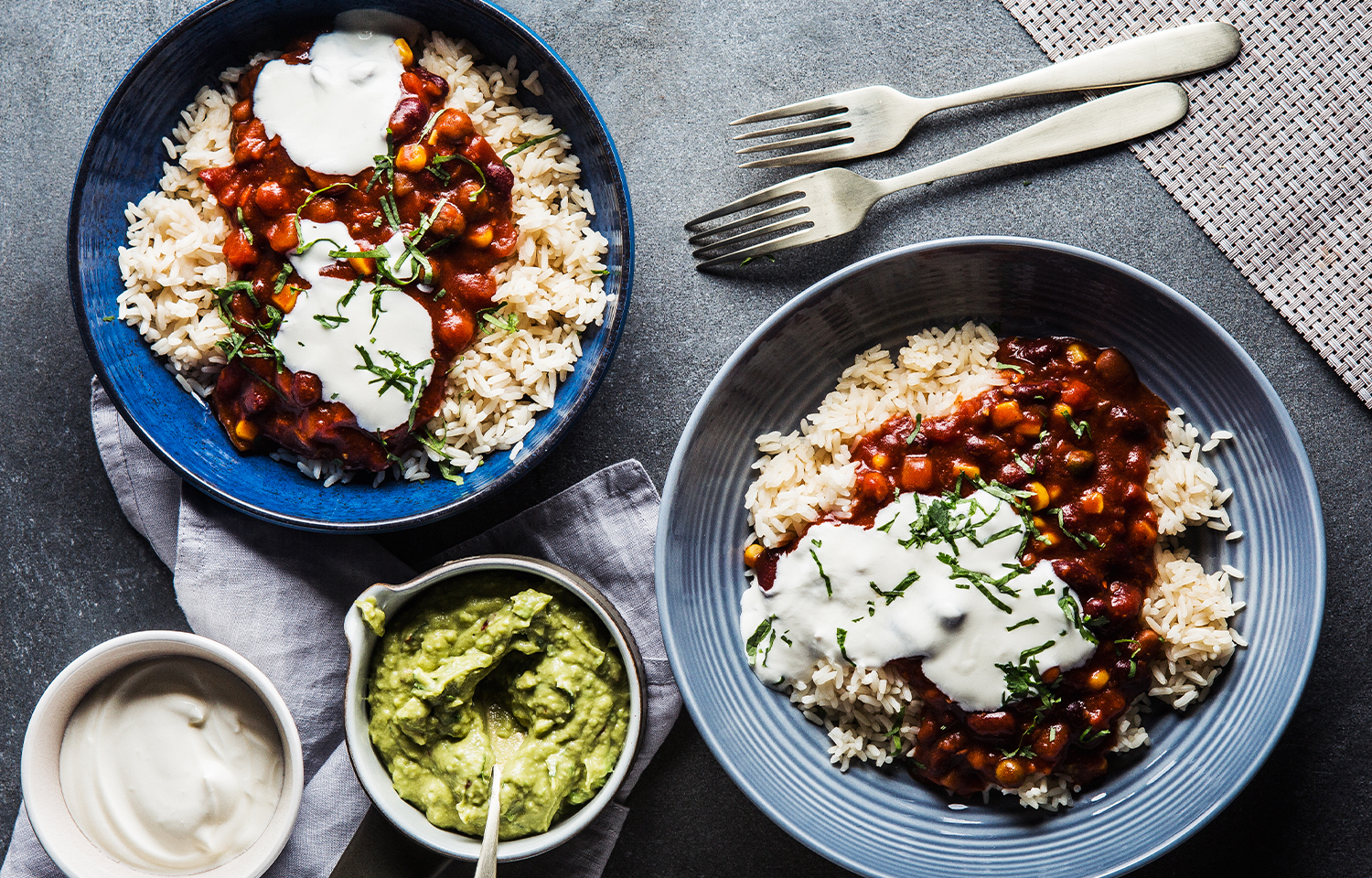 Mexican Bean Chilli
Ingredients
1 tbsp olive oil
1 onion, finely diced
2 cloves garlic, finely chopped
½ red chilli, finely chopped
1 tbsp tomato puree
1 tsp ground cumin
1 tsp smoked paprika
1 tsp chilli powder
Pinch of salt and pepper
1 x 400g tin of chopped tomatoes
1 x 400g tin mixed beans
1 x small tin of sweetcorn
Top tip: you can swap out the fresh chilli for ½ tsp of dried chilli flakes if you don't have it!
We recommend: the George Foreman Evolve Grill with Deep Pan Plate.
Serves: 2
Pre-heat your George Foreman Evolve Grill to 190ºC with the deep pan plate attached.
To the deep pan plate, add the oil, onions, garlic and fresh chili, and cook for 4-5 minutes stirring occasionally.
Once the onions have become translucent and cooked through, add the tomato puree, cumin, paprika, chilli powder, salt and pepper, and cook for a further 2-3 minutes, stirring occasionally.
Add in the chopped tomatoes, drained sweetcorn and drained mixed beans and give a good mix through. Cook for a further 10-15 minutes until the mixture is fully heated and the beans are nice and tender.
Serve with your choice of rice and top with a spoonful of soured cream and guacamole as desired - dig in and enjoy!