Coronavirus – the latest updates from George Foreman Grills -
FIND OUT MORE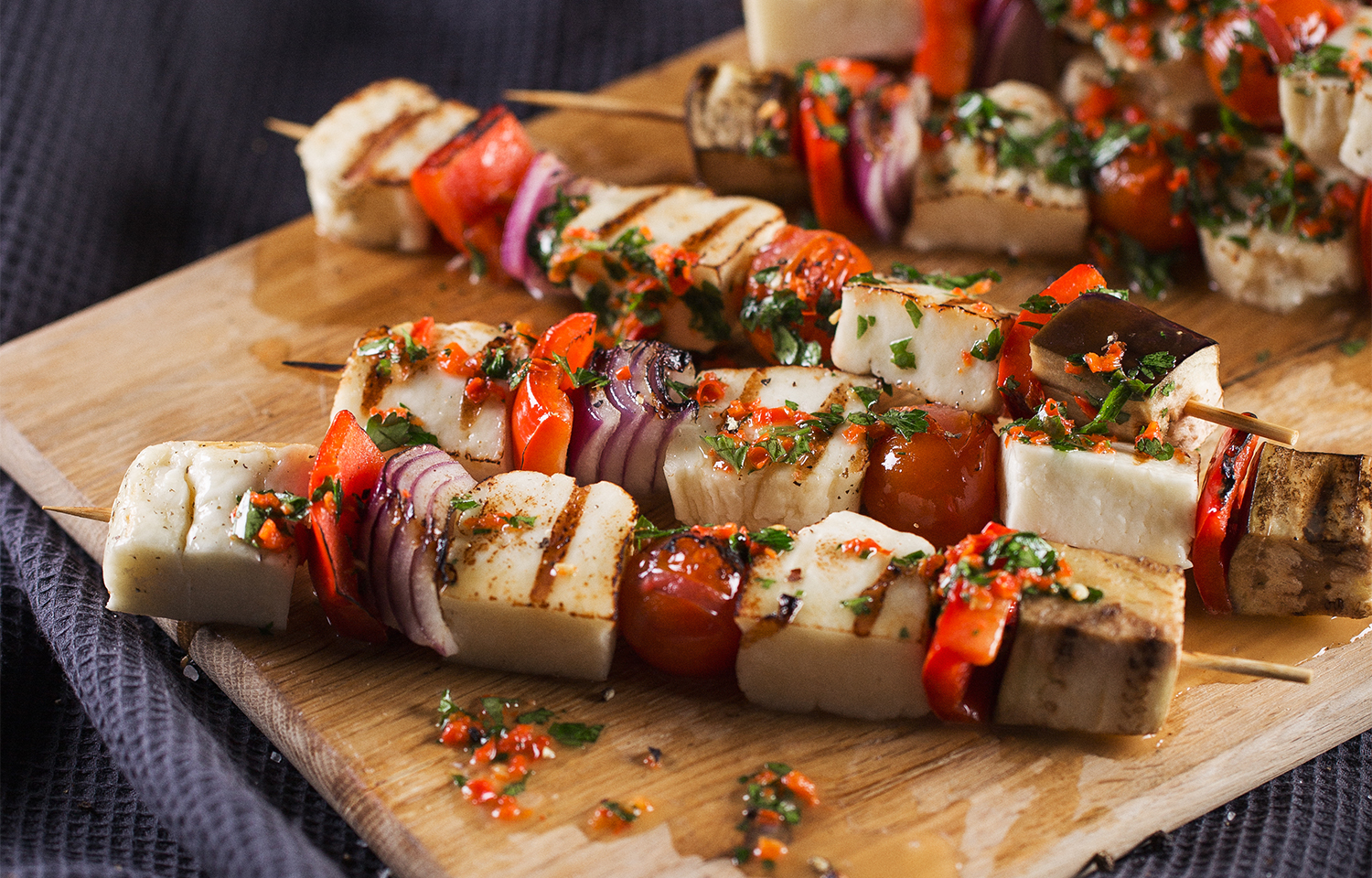 Halloumi and Vegetable Skewers
Ingredients
2 blocks of halloumi, cut into 3-4 cm pieces
12-16 cherry tomatoes
3 red peppers, cut into 3-4 cm pieces
1 large aubergine, cut into 3-4 cm pieces
4 tbsp olive oil
2 tbsp sherry vinegar
2 red chillies, thinly sliced
½ bunch flat leaf parsley, chopped
½ bunch coriander, chopped
Can be made using any George Foreman grill – we recommend the Large Fit Grill or Smokeless BBQ Grill.
Serves: 4 - 6
Combine the chillies and olive oil in a pan, bring to the boil slowly and then remove from the heat.
Thread the halloumi, cherry tomatoes, red peppers, and aubergine on to the skewers, making sure to alternate and distribute evenly.
Drain the chillies from the oil and set the oil aside in a small bowl, chop the chillies and add back to the oil along, and stir in the vinegar and chopped herbs.
Pre-heat your favourite George Foreman Grill to maximum and cook the skewers for 6-8 minutes until the cheese and vegetables are slightly charred and piping hot.
Spoon the dressing over the skewers and enjoy as a delicious BBQ finger food or quick week-night foodie fix.