Coronavirus – the latest updates from George Foreman Grills -
FIND OUT MORE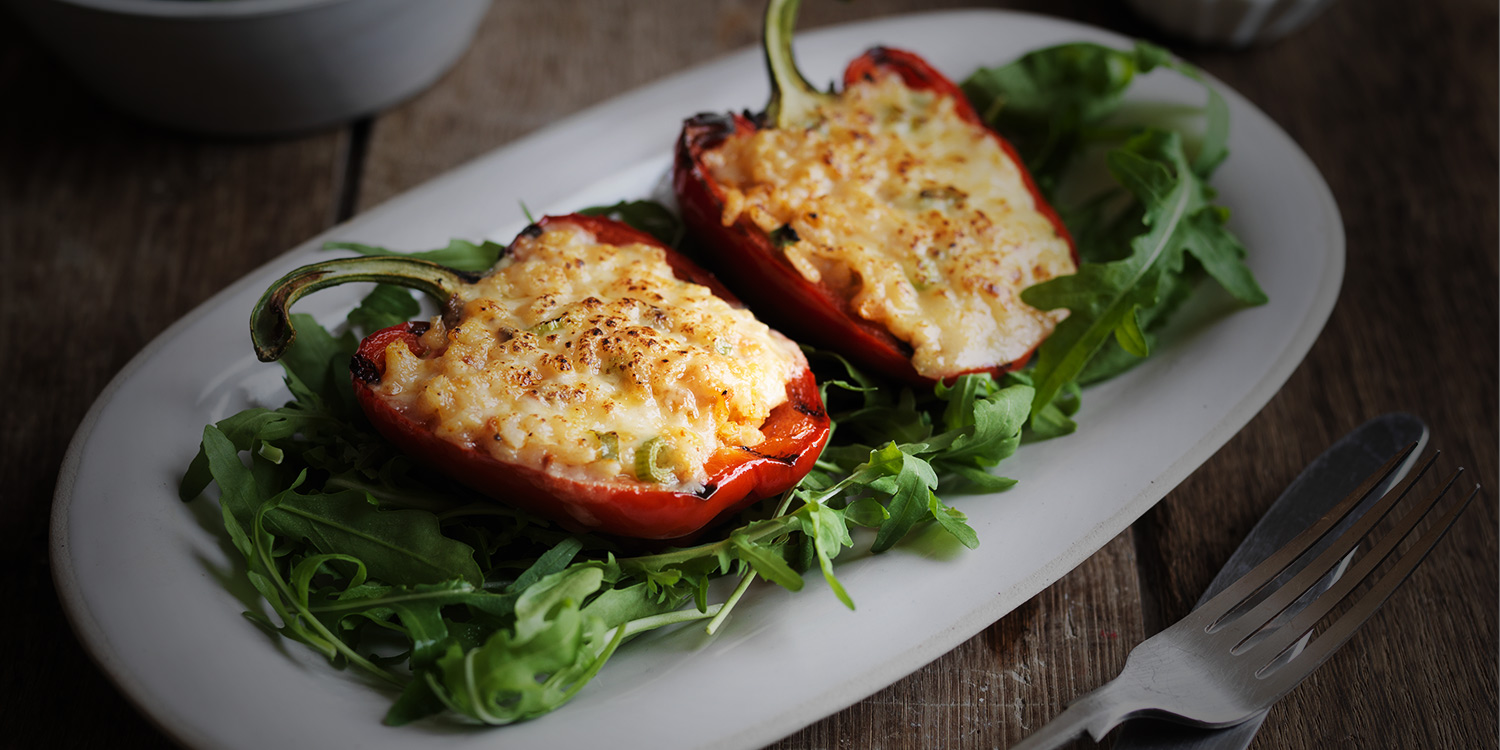 Stuffed Peppers
Ingredients
2 medium sized red or yellow peppers (halved and de-seeded)
Drizzle of olive oil
75g risotto rice
400ml boiling water
2 spring onions, finely sliced
2 mushrooms, finely diced
15g cream cheese
30g red pesto
Ground black pepper
4 slices of cheddar cheese
For best results, use the George Foreman Grill & Melt.
Serves 2 as a main, or 4 as a starter
Pour the rice and water into a saucepan and cook for 10-12 minutes until the rice is soft.
Wash and dry the pepper and coat the outer skin in olive oil. Preheat your George Foreman Grill and Melt on the 'grill' setting and cook the peppers for 6 - 8 minutes until the skins soften, then remove and turn off the grill to cool.
In a bowl, combine the cooked risotto rice with the spring onion, mushrooms, cream cheese, pesto and black pepper. Spoon the mixture into the grilled pepper halves and top each with a slice of cheese.
Once the grill is cool enough to touch, change the grill to the 'melt' setting by carefully removing the top plate and then closing the grill once again (WARNING: this will be hot if not left to cool properly). The grill will automatically sit in an elevated position leaving a gap between the food and top heating element.
Reheat the grill and press the melt button to give out an intense burst of heat for perfectly crisp toppings. Carefully place the filled peppers back on the grill plates and cook until the cheese is melted and bubbling and the peppers are heated through.