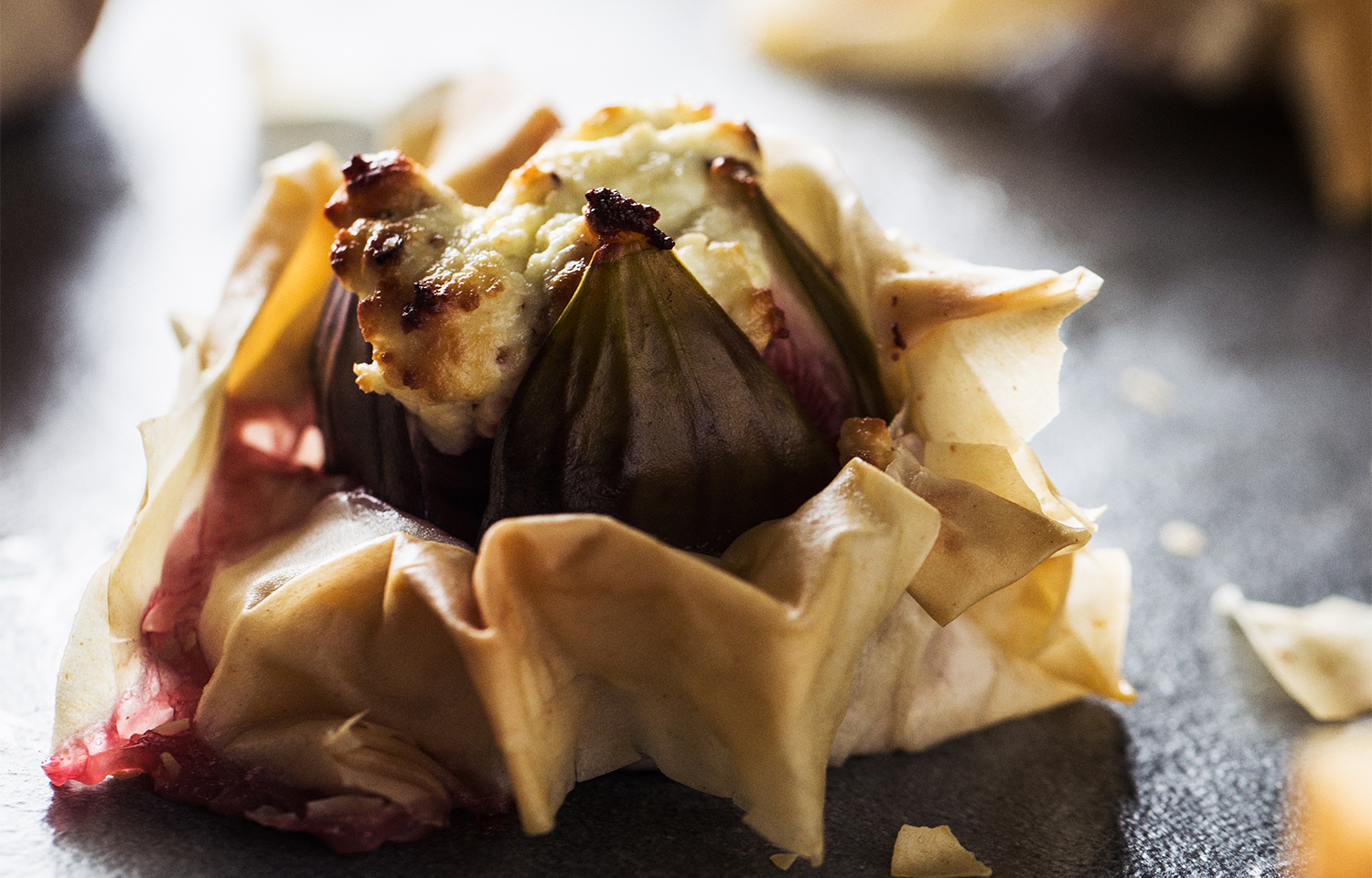 Filo and Goats' Cheese Baked Figs
Ingredients
6-8 small figs
130g soft goats' cheese
1 packet of filo pastry, cut into squares approximately 8-10cm each
60g melted butter
Salt and pepper to taste
Prepare each fig by cutting off the bottom then cutting a cross on the top. Open up the figs and stuff with some of the goats' cheese.
Lay a filo pastry square onto the worktop and brush it with butter. Place another filo square onto the first but rotate it slightly then brush it with butter. Repeat this with two more filo squares rotating them each time until the final pastry is roughly star shaped.
Place a fig in the middle of the pastry and gather all the edges up to the side of the fig until the fig is inside its own filo pastry 'basket'.
Fit the deep pan plate then pre-heat the grill to 175ºC. Place the parcels in the deep pan plate and cook for 4-8 minutes.