Coronavirus – the latest updates from George Foreman Grills -
FIND OUT MORE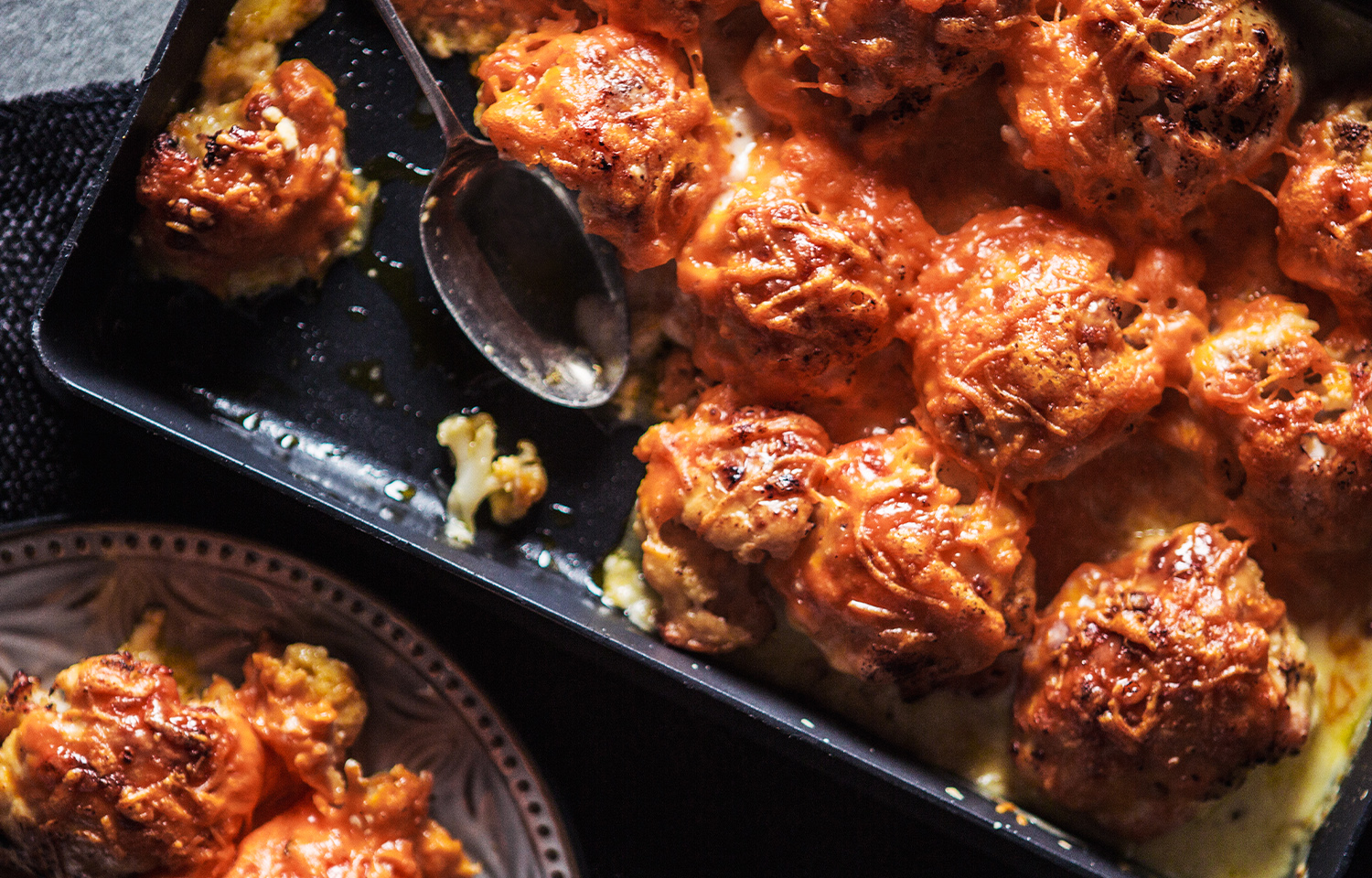 Cauliflower Cheese
Ingredients
1 medium cauliflower, cut into even sized florets that aren't bigger than the depth of the deep pan plate
425ml milk
40g butter
20g plain flour
120-150g red Leicester cheese, grated
We recommend: the George Foreman Evolve Grill with Deep Pan Plate.
Serves: 6-8
Cook the cauliflower florets in boiling salted water for 2 minutes. Drain then place them into iced water. Once cooled, drain again and dry the florets on kitchen paper.
While the deep pan plate on your George Foreman Evolve Grill is cold, place the florets into it, making sure that they don't come above the rim of the plate.
In a non-stick pan on the hob, melt the butter on a medium-low heat. Once fully melted, add the flour and mix to fully combine, forming a roux. Keep stirring on the heat for a further 30 seconds to ensure the flour is cooked through. Gradually stir in the milk, making sure it is fully combined - do not add the milk all at once or your béchamel sauce will be lumpy. You may not need all of the milk, so keep an eye on the consistency as you're going along (you want it loose enough to pour over your cauliflower, but not too runny). If it is still too thick, simply add more milk.
Once your béchamel sauce is the desired consistency and piping hot, stir through 2/3 of your cheese until fully melted and combined.
Pour your cheese sauce over the top of the cauliflower and top with the remaining grated cheese.
Fit the plate to your Evolve grill and heat to 175ºC. Close the lid and cook for 5-10 minutes until the cauliflower cheese is golden brown on top and bubbling.
Serve with your favourite meat or fish and seasonal veg, or as a decadent roast dinner side!