Coronavirus – the latest updates from George Foreman Grills -
FIND OUT MORE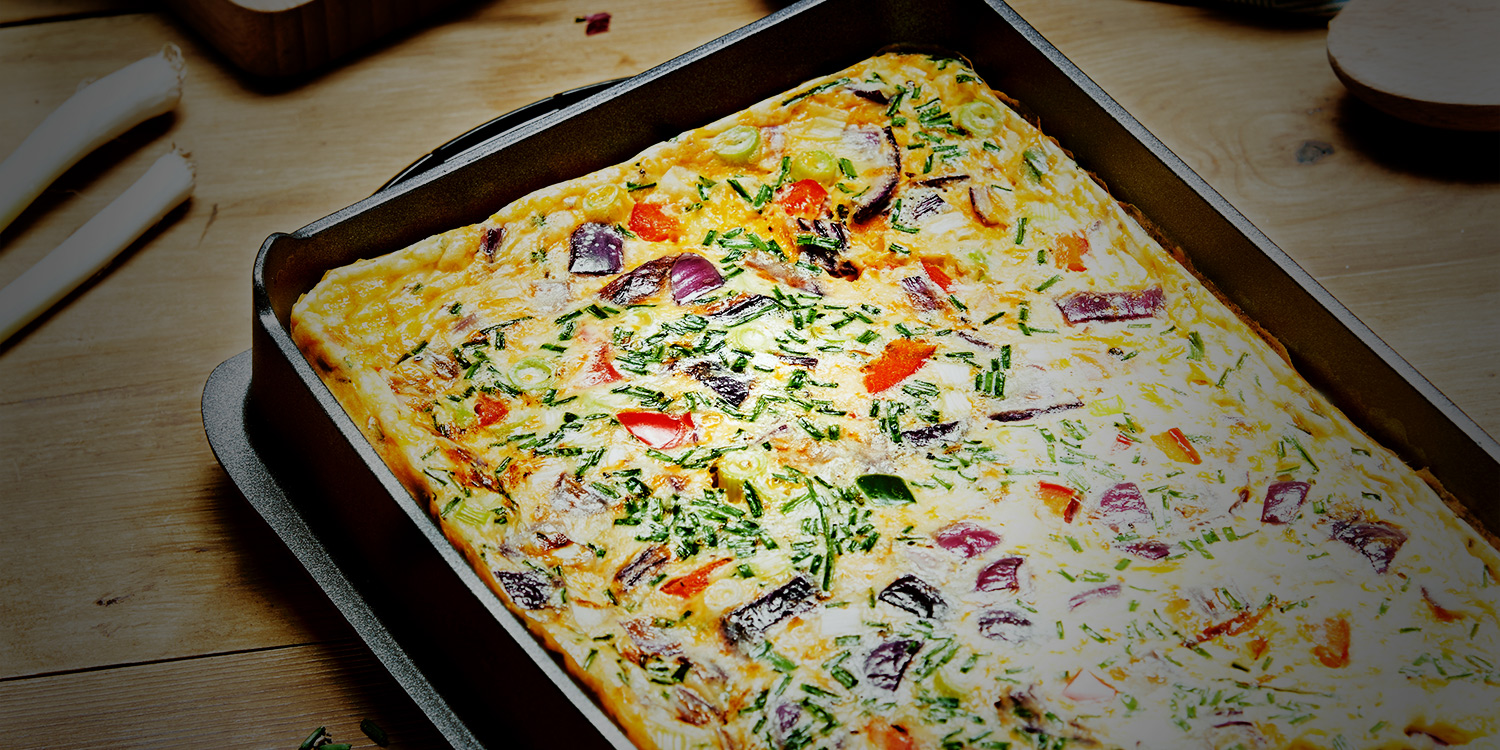 Big Omelette
Ingredients
6 large free range eggs
250g soft cream cheese
200g grated red Leicester cheese
2 mixed peppers, diced
½ red onion, finely diced
4 spring onions, finely sliced
½ bunch fresh chives, finely sliced
Salt and pepper to taste
We recommend: the George Foreman Evolve Grill with Deep Pan Plate.
Serves: 6-8
In a bowl, mix together the eggs, cream cheese and seasoning.
Add in all of the other ingredients and mix well.
Pre-heat your George Foreman Evolve Grill to 175oC with the deep pan plate attached.
Carefully add the egg mixture to your deep pan plate and close the lid, and cook for approximately 12-17 minutes until cooked through and spongey.
Enjoy as a weekend brunch for the whole family!