Coronavirus – the latest updates from George Foreman Grills -
FIND OUT MORE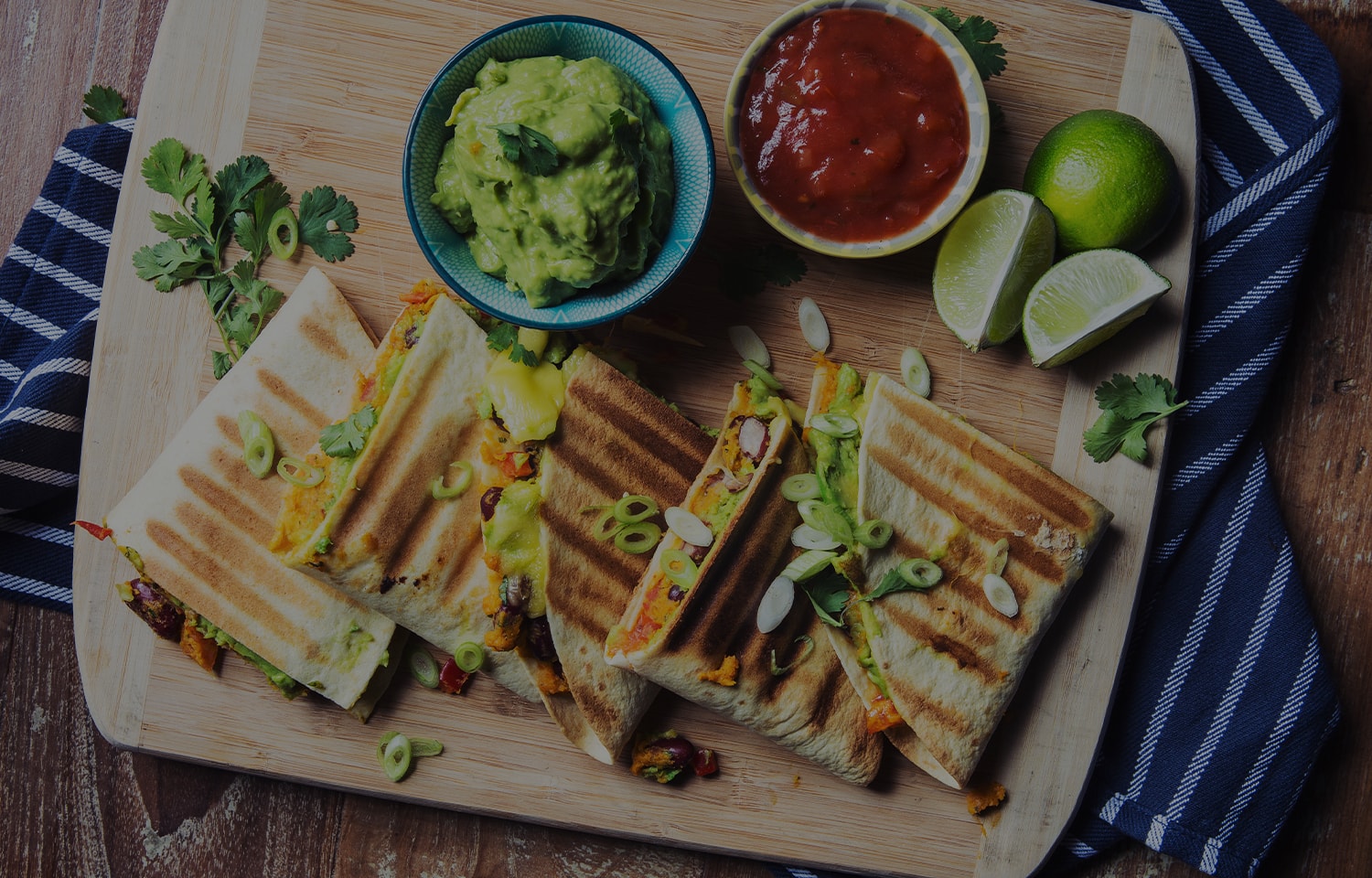 Vegan Spiced Sweet Potato Quesadillas
Ingredients
4 flour tortillas
2 sweet potatoes, cooked and slightly mashed
80g red kidney beans
½ red chilli, finely chopped
1 spring onion, finely sliced
6 sprigs fresh coriander, chopped
¼ red onion, finely chopped
½ red pepper, finely chopped
To serve:
Guacamole
Vegan grated cheese
Tomato salsa
Servings: 2-4
Mix the sweet potato, kidney beans, chilli, spring onion, coriander, red onion, and red pepper together, season and set aside.
Pre-heat grill to maximum.
On a flat surface, lay 2 tortillas flat and spread a little guacamole and tomato salsa. Spoon some of the sweet potato mix in the middle of each tortilla and sprinkle with some cheese. Fold each tortilla in half and lay on the grill. Close the lid and grill for 5-6 minutes - repeat with the remaining tortillas.