Coronavirus – the latest updates from George Foreman Grills -
FIND OUT MORE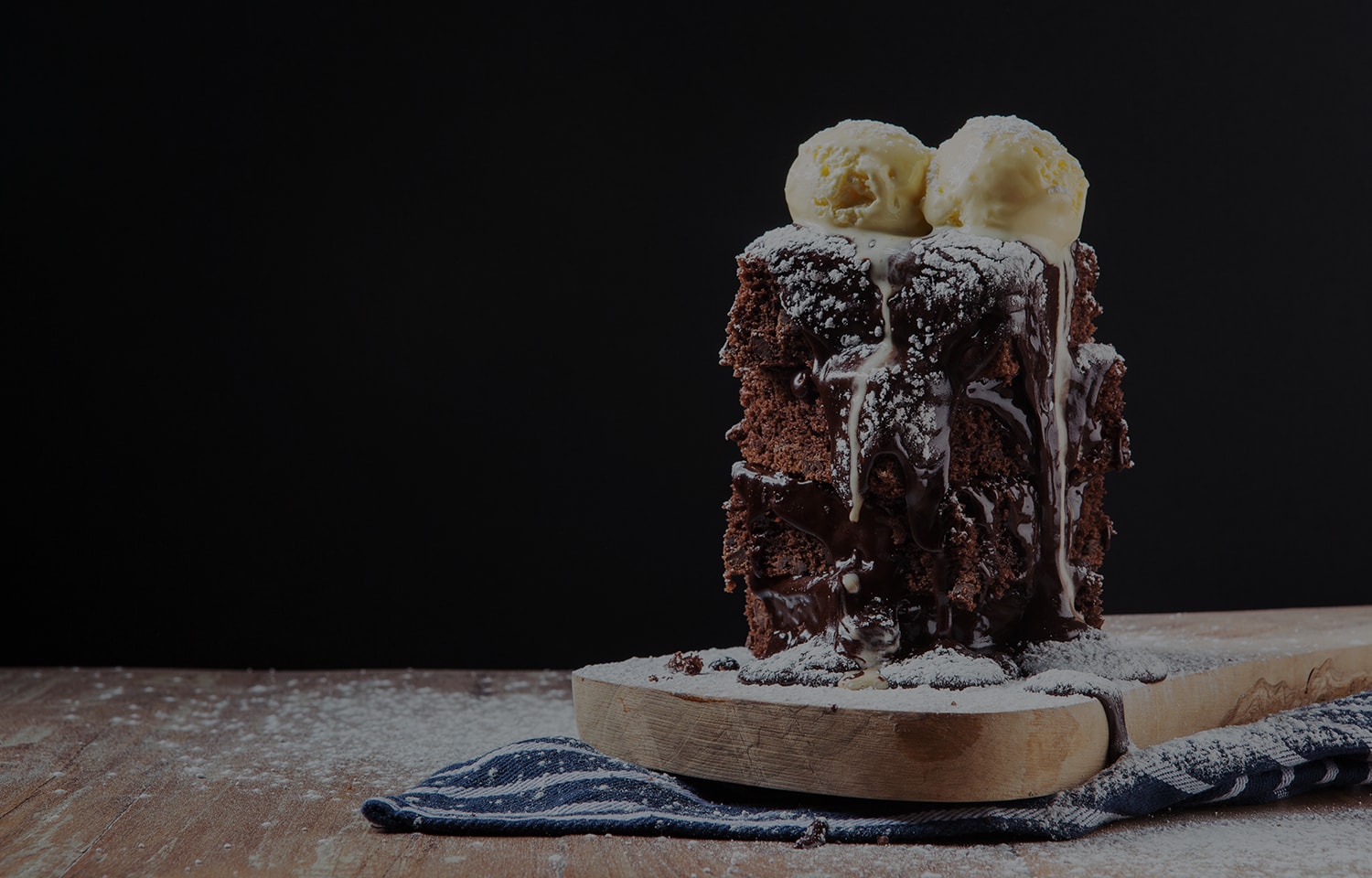 Vegan Chocolate Brownie with Chocolate Avocado Topping
Ingredients
For the brownie:
170g plain flour
2 tsp baking powder
2 tbsp. cocoa powder
170g golden caster sugar
5 tbsp. sunflower oil
230ml sweetened soya milk
1 tsp vanilla extract
100g vegan chocolate, chopped
For the topping:
90g avocado
90g vegan sunflower spread
200g vegan chocolate
30g cocoa powder
120ml sweetened soya milk
200g icing sugar
We recommend: the George Foreman Evolve Grill with Deep Pan Plate.
Serves: 4-6
Line the deep pan plate of your George Foreman Evolve Grill with baking paper and set aside.
In a bowl, sift together the flour, salt, cocoa powder and sugar. In a second larger bowl, mix together the oil, soya milk and vanilla extract. In thirds, add the dry ingredients into the wet mix, making sure not to over beat. Then stir through the chopped chocolate mix.
Pre-heat your Evolve grill to 180o
Pour the brownie mixture into the lined deep bake plate and bake for 20-25 minutes, or until the brownies spring back when gently pressed.
Turn off the grill and leave the brownies to cool for five minutes, then remove from the grill and turn out onto a wire rack to completely cool.
For the frosting, beat together the avocado and sunflower spread until fully smooth – you can do this in a food processor or blender for the best results. Melt the chocolate in the microwave in 20 second intervals, stirring between, then fold into the avocado.
Warm the soya milk in the microwave or on the hob but do not boil. Sieve in the cocoa powder gradually and whisk until smooth.
Sift the icing sugar into the avocado mix and then sift in the cocoa soya milk to strain out any bits. Mix until a smooth glossy topping is formed.
Use a piping bag or a sandwich bag with a hole snipped into one corner to pipe your frosting onto the cooled brownies.