Coronavirus – the latest updates from George Foreman Grills -
FIND OUT MORE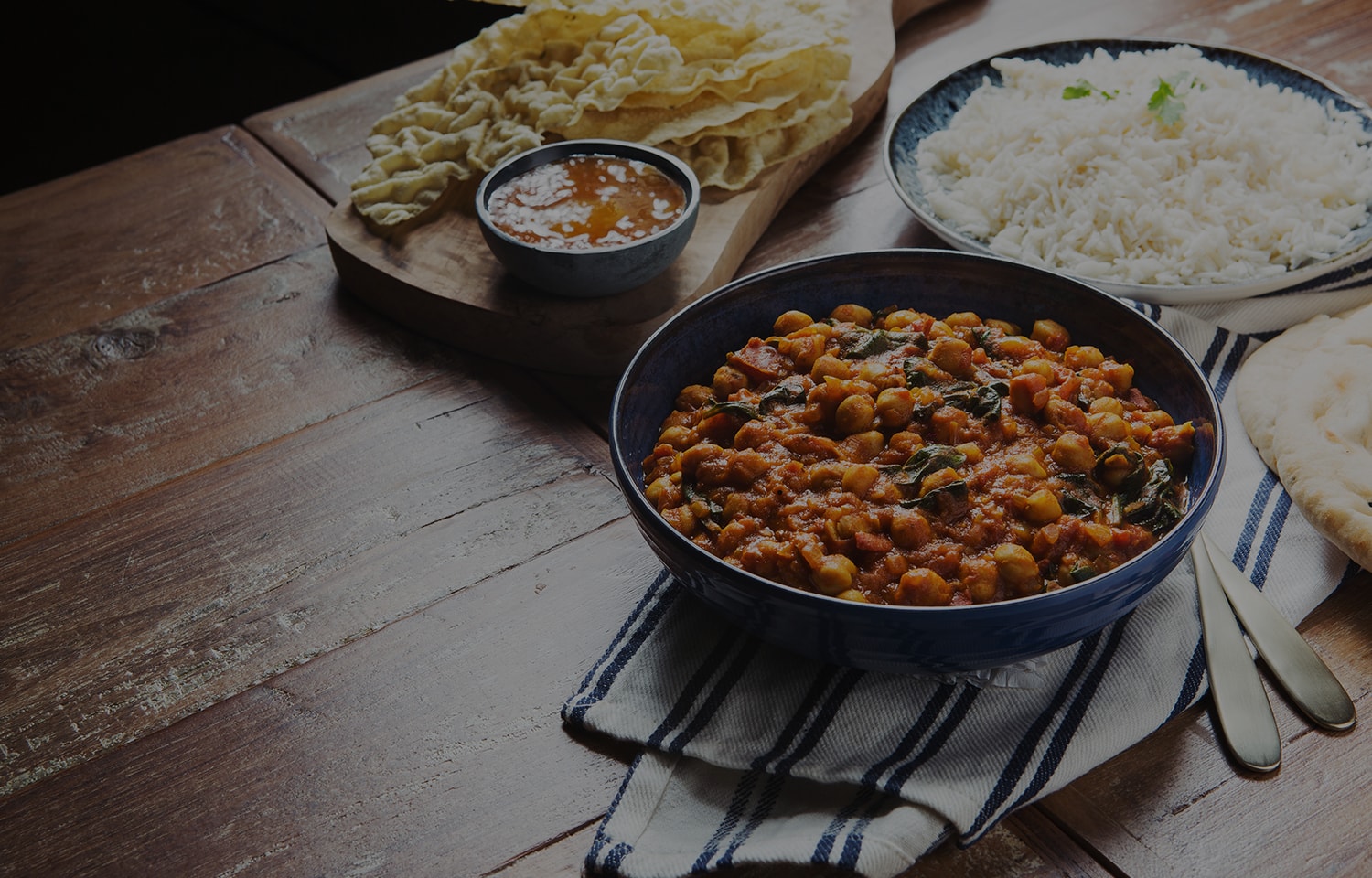 Vegan Chickpea Curry
Ingredients
1 tbsp vegetable oil
1 red onion, finely chopped
1 garlic clove, finely chopped
½ red chilli, chopped
2 tomatoes, chopped
2 tbsp mild curry paste
1 x 400g tin chopped tomatoes
2 x 400g cans chickpeas, drained and rinsed
250g bag baby leaf spinach
½ bunch fresh coriander, chopped
½ lemon, juice
We recommend: the George Foreman Evolve Grill with Deep Pan Plate.
Serves: 2
Pre-heat your George Foreman Evolve Grill with the deep pan plate attached to maximum.
Heat the oil in the deep pan plate then add the onions and cook for 2-3 minutes. Stir in the garlic and chilli and close the lid for 3-4 minutes until the onions have softened, making sure to stir occasionally so nothing sticks or burns.
Mix in the curry paste and cook for a further 4-5 minutes, then add the tomatoes and cook for 4-5 minutes. Add the chickpeas and close the lid to bubble away for a further 8-10 minutes.
Turn off the grill and stir in the spinach, coriander, and lemon juice and mix thoroughly.
Serve with basmati rice, naan bread and mango chutney for a delicious Indian-inspired meal!