Coronavirus – the latest updates from George Foreman Grills -
FIND OUT MORE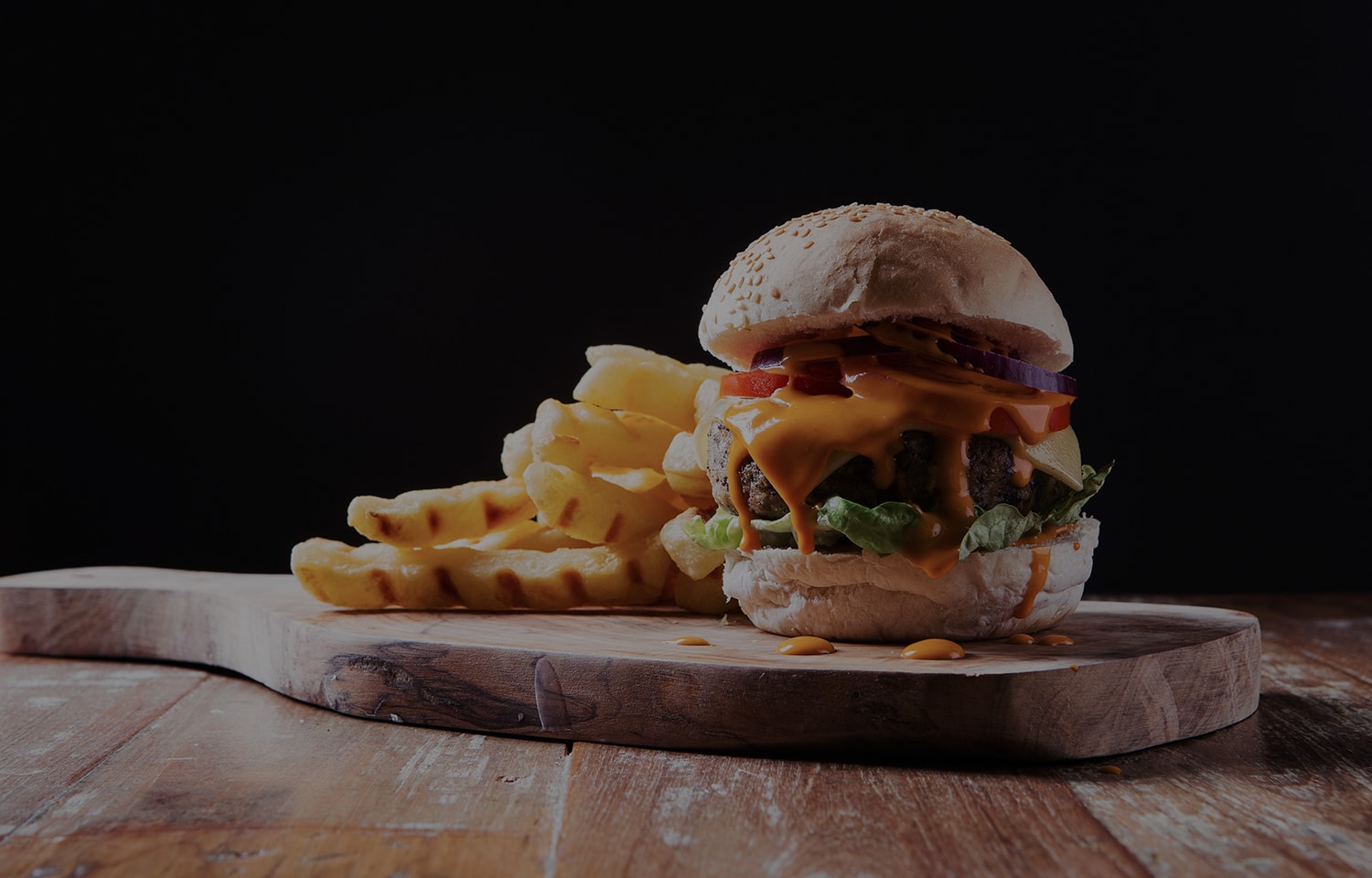 Vegan Burger
Ingredients
400g green lentils, cooked, drained and slightly crushed
100g chickpeas, cooked, drained and slightly crushed
80g carrot, finely grated
100g celeriac, finely grated
80g onion, finely chopped
4 garlic cloves, finely chopped
2 tbsp. thyme leaves
2 sprigs Thyme
4 tbsp. olive oil
160g roasted butternut squash, slightly crushed
2 tsp chilli flakes
1 tsp smoked paprika
1 ½ tsp ground mace
2 tsp Cajun spice
180g fine breadcrumbs
Salt and cracked black pepper to taste
6 burger baps
Optional: Sriracha mayo
Can be made using any George Foreman grill – we recommend the Large Fit Grill or Smokeless BBQ Grill.
Serves: 6
In a bowl, combine all burger ingredients together and mix well. Divide into 6 equal amounts and mould into round burger patties. Cover with cling film and leave to rest in the fridge for about 30 minutes, or overnight if you need.
Pre-heat your favourite George Foreman Grill to maximum. Grill the burgers until fully cooked which should take 5-8 minutes
To serve, we recommend layering your burger patties in seeded burger buns with a generous dollop of sriracha or other chilli mayo, some lettuce, a slice of your favourite vegan cheese, and top with sliced tomato and red onion. Pair with chunky chips for a feel-good vegan treat!
Fun fact! Did you know that you can also cook frozen oven chips on your George Foreman! Simply put them onto your fully heated grill and cook with the lid down for 5-10 minutes before adding your burgers, and they should be ready at the same time! If you don't have space for both, cook the chips on their own for 8-15 minutes, depending on chunkiness. If you wanted a speedier cooking time, you can let the chips defrost on a baking tray first, then grill until crispy and fully cooked through.