Coronavirus – the latest updates from George Foreman Grills -
FIND OUT MORE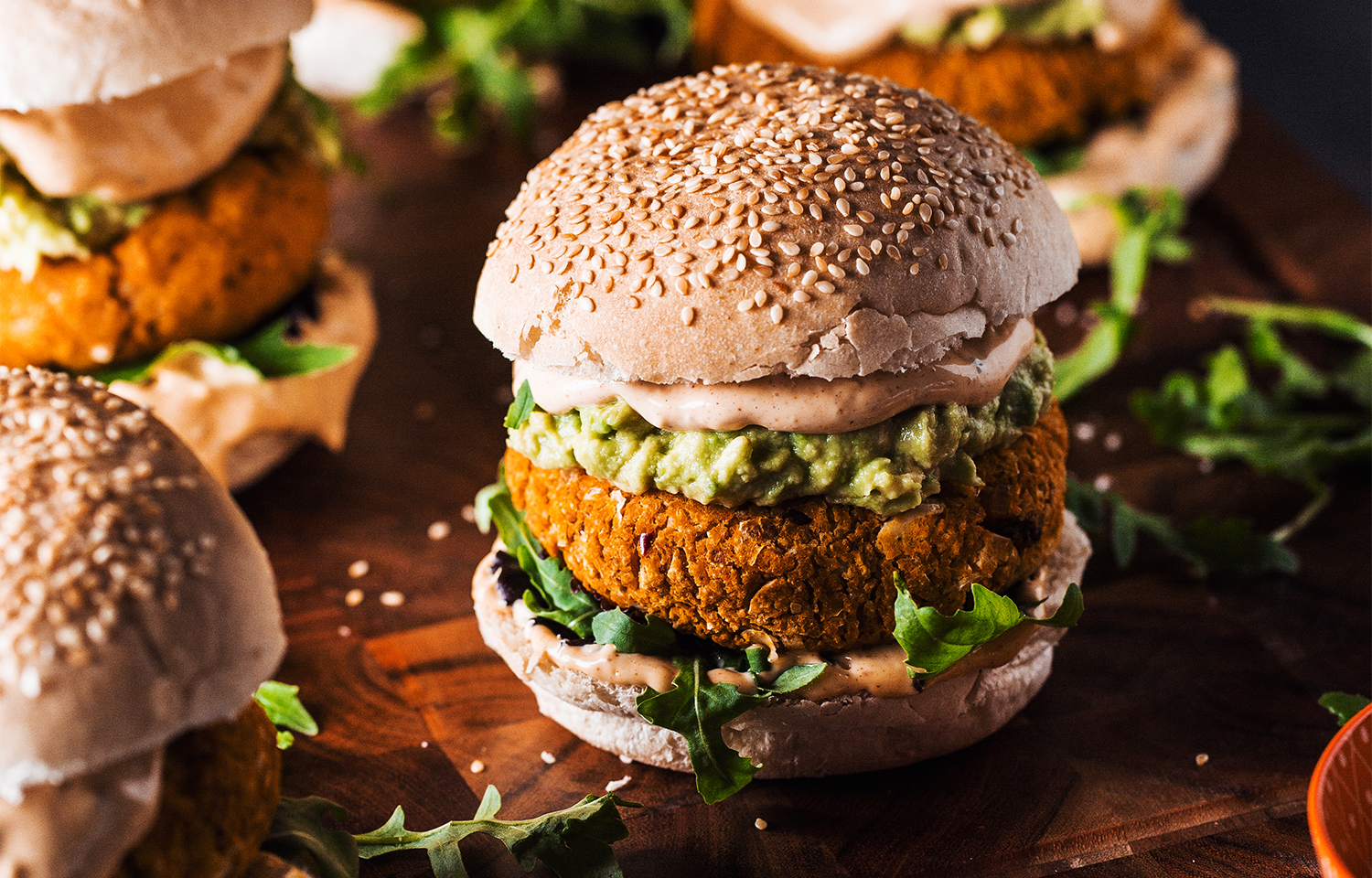 Pumpkin Burgers
Ingredients
350g pumpkin, peeled, deseeded and cut into small chunks
1 clove garlic, peeled and finely chopped
½ white onion, finely chopped
1 tsp paprika
4 tbsp olive oil plus a little extra for cooking
100-150g breadcrumbs
1 tsp chilli flakes
Flat parsley, chopped
Salt and pepper to taste
For the crushed avocado –
1 avocado, crushed
½ lemon juice
Salt and pepper
Can be made using any George Foreman grill – we recommend the Large Fit Grill or Smokeless BBQ Grill.
Serves: 6
Pre-heat your oven to 180ºC.
In a bowl, mix the pumpkin chunks with 2 tablespoons of olive oil, and season to taste. Spread them out on a baking tray and cook in the oven until soft (approximately 25-35 minutes).
Once cooked, remove the pumpkin from the oven and crush using the back of a fork. Set aside to cool.
In a bowl, combine the cooked pumpkin with the garlic, onion, paprika, remaining olive oil (reserving a little for cooking), breadcrumbs, chilli flakes, parsley, and a little more salt and pepper to taste.
Divide the mixture into 6 equal amounts and mould into burgers shapes. Cover and refrigerate for at least 20 minutes.
To cook, pre-heat the grill to maximum. Lightly brush the burgers with some olive oil, place on the grill and cook for 6-10 minutes or until golden brown.
Add the avocado, lemon juice, salt and pepper to a small bowl and mash to your desired consistency with the back of a fork.
To serve, cut open burger buns and spoon some chipotle mayonnaise on the bottom, top with a small bunch of rocket leaves and then lay the burgers on top. Top with some crushed avocado and some more chipotle mayo, then add the bun lid and tuck in!