Coronavirus – the latest updates from George Foreman Grills -
FIND OUT MORE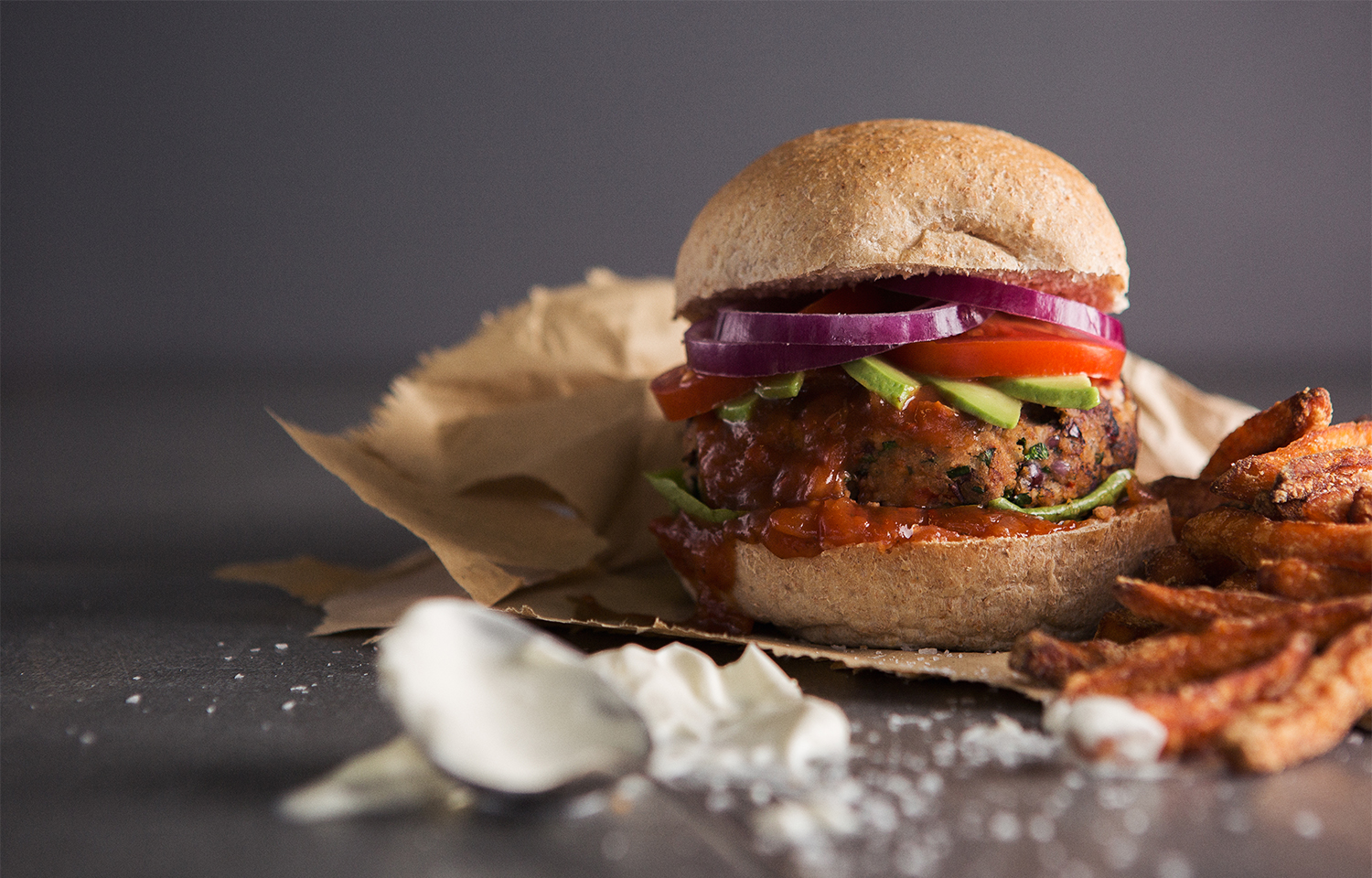 Mexican Bean Burger
Ingredients
3 x 400g tins red kidney beans
2 tsp chilli powder
1 tsp chilli paste
3 cloves garlic, finely chopped
½ red onion, finely diced
1 tsp ground coriander
1 tsp onion powder
100g breadcrumbs
½ bunch fresh coriander, chopped
Can be made using any George Foreman grill – we recommend the Large Fit Grill or Smokeless BBQ Grill.
Serves: 6
In a large bowl or food processor, mash up or pulse the red kidney beans until mostly crushed with a few larger pieces remaining. If using a food processor, transfer these into a bowl once pulsed.
Add in all of the rest of the ingredients, making sure to mix until fully combined.
Divide the mixture into 6 equal amounts and mould into burger shapes. Transfer to a baking parchment lined plate or tray, cover and refrigerate for at least 20 minutes (or overnight if you're preparing ahead of time).
Pre-heat your favourite George Foreman Grill to maximum and cook the bean burger patties for 8-10 minutes until slightly firm and crispy on the outside and piping hot in the middle.
Serve up with your favourite burger accompaniments – we've gone for a wholemeal bun, a generous dollop of spicy salsa, a few leaves of spinach, sliced avocado, tomato and red onion, and with a side of sweet potato chips!