Coronavirus – the latest updates from George Foreman Grills -
FIND OUT MORE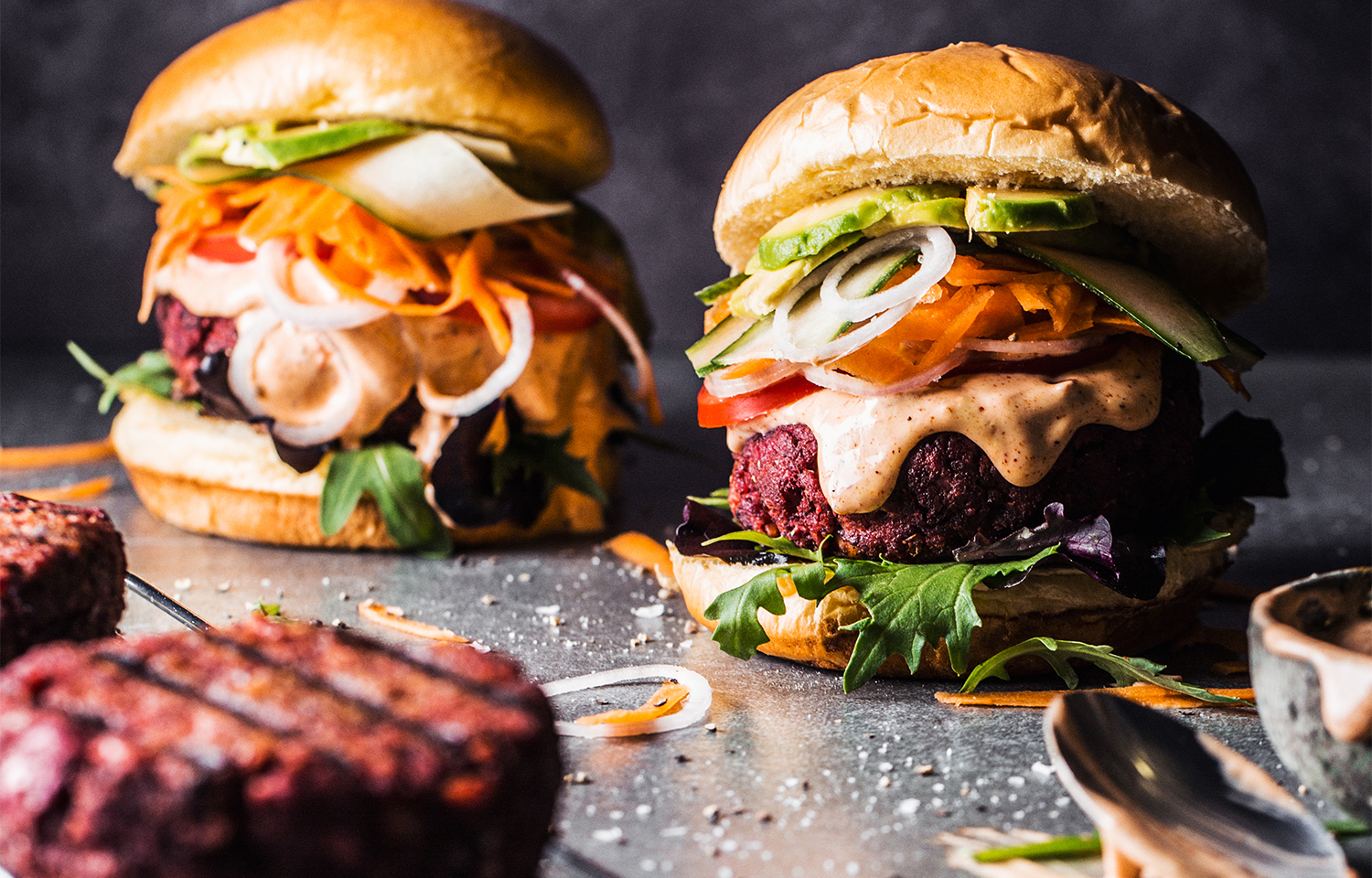 Beetroot Burger
Ingredients
300g vegan mince
200g cooked beetroot, grated
200g chick peas, crushed
1 small white onion
3 cloves garlic, minced
4 tbsp olive oil
2 tsp chipotle sauce
60g breadcrumbs
Salt and pepper to taste
4 burger buns
Can be made using any George Foreman grill – we recommend the Large Fit Grill or Smokeless BBQ Grill.
Serves: 4
In a large bowl, crush the chick peas with a fork or potato masher, then add in all of the rest of the ingredients, making sure to mix until fully combined.
Divide the mixture into 4 equal amounts and mould into burger shapes. Transfer to a baking parchment lined plate or tray, cover and refrigerate for at least 20 minutes (or overnight if you're preparing ahead of time).
Pre-heat your favourite George Foreman Grill to maximum. Brush the burgers with a little olive oil, season with salt and pepper, and cook for 5-10 minutes until slightly firm and crispy on the outside and piping hot in the middle.
Serve up with your favourite burger accompaniments – we've gone for a brioche bun, rocket leaves, a generous dollop of chipotle mayonnaise, tomato and thinly sliced shallot, grated carrot, thinly shaved cucumber, and avocado. Serve at your next BBQ or pair with a side salad and chunky chips for a real Friday night treat!