Coronavirus – the latest updates from George Foreman Grills -
FIND OUT MORE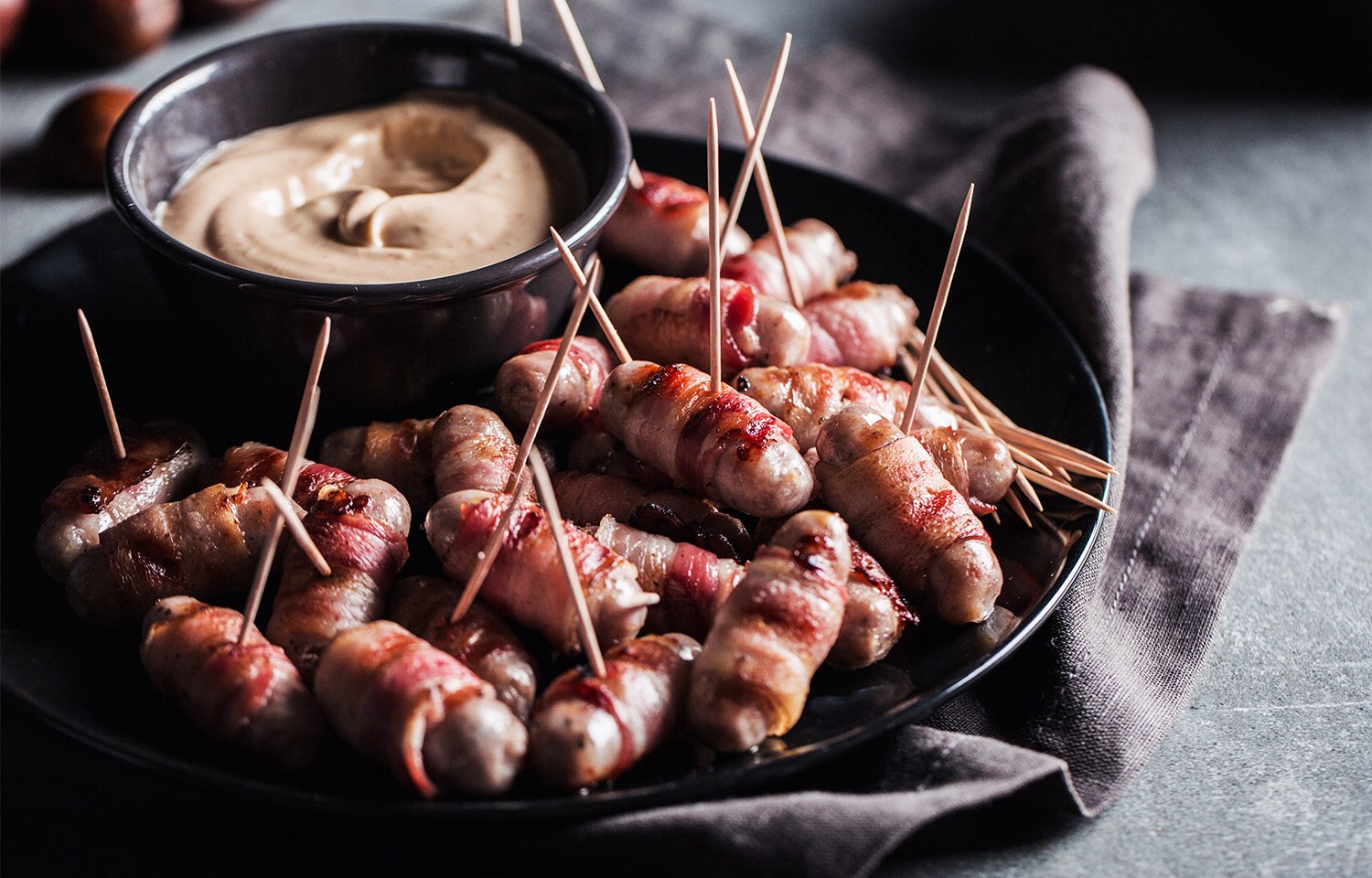 Mini Pigs in Blankets
Ingredients
12 cocktail sausages
6 rashers streaky bacon
12 cocktail sticks
Can be made using any George Foreman grill – we recommend the Medium Fit Grill or Smokeless BBQ Grill.
Serves: 4-6
Cut each rasher of bacon in half. Grab your cocktail sausages, and wrap each one in a piece of bacon.
Pre-heat your favourite George Foreman Grill to maximum.
Once fully up to temperature, place your pigs in blankets on to the grill and shut the lid, and cook for 6-10 minutes until the juices run clear. Make sure to rotate the sausages at least once during cooking to get an even crisping on all sides!
Remove your sausages from the grill and insert a cocktail stick into each sausage.
Serve up with your favourite dipping sauce – we recommend honey mustard or sweet chilli – and get sharing!