Coronavirus – the latest updates from George Foreman Grills -
FIND OUT MORE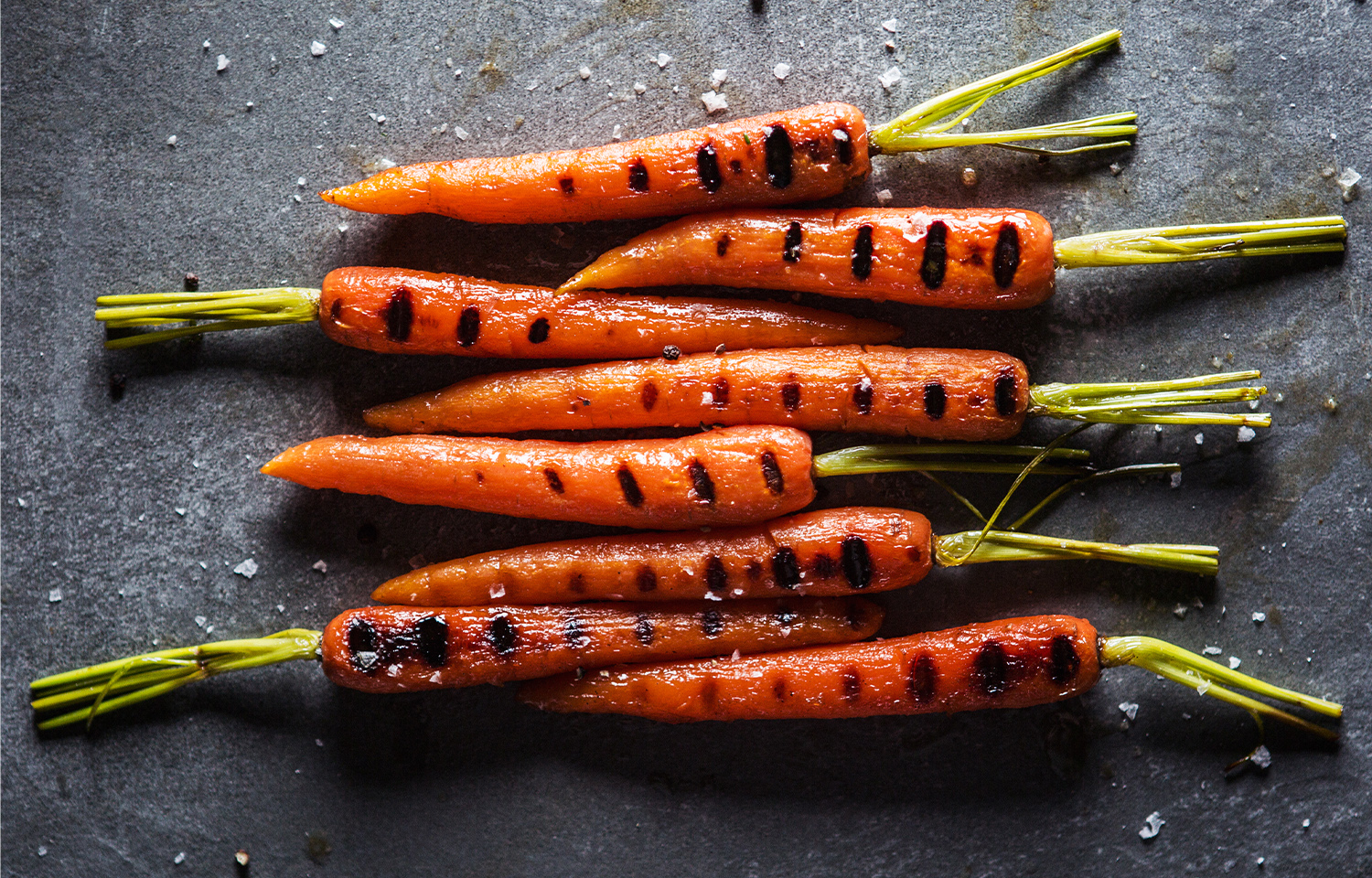 Maple Glazed Carrots
Ingredients
10-12 whole baby carrots
Maple syrup
Salt and pepper to taste
Can be made using any George Foreman grill – we recommend the Large Fit Grill or Smokeless BBQ Grill.
Serves: 2-4
Place the carrots in a saucepan and cover with cold tap water. Add a teaspoon of salt and bring to the boil. Cook for 1-3 minutes, depending on the size of your carrots, then drain fully and put in a bowl.
Drizzle maple syrup over the carrots to taste, and season with salt and pepper to your preference.
Pre-heat your favourite George Foreman Grill to maximum. Once up to temperature, place the carrots onto the grill and cook for 4-5 minutes until piping hot with caramelised char marks.
Serve as a tasty BBQ side, or a decadent addition to your favourite roast dinner!