Coronavirus – the latest updates from George Foreman Grills -
FIND OUT MORE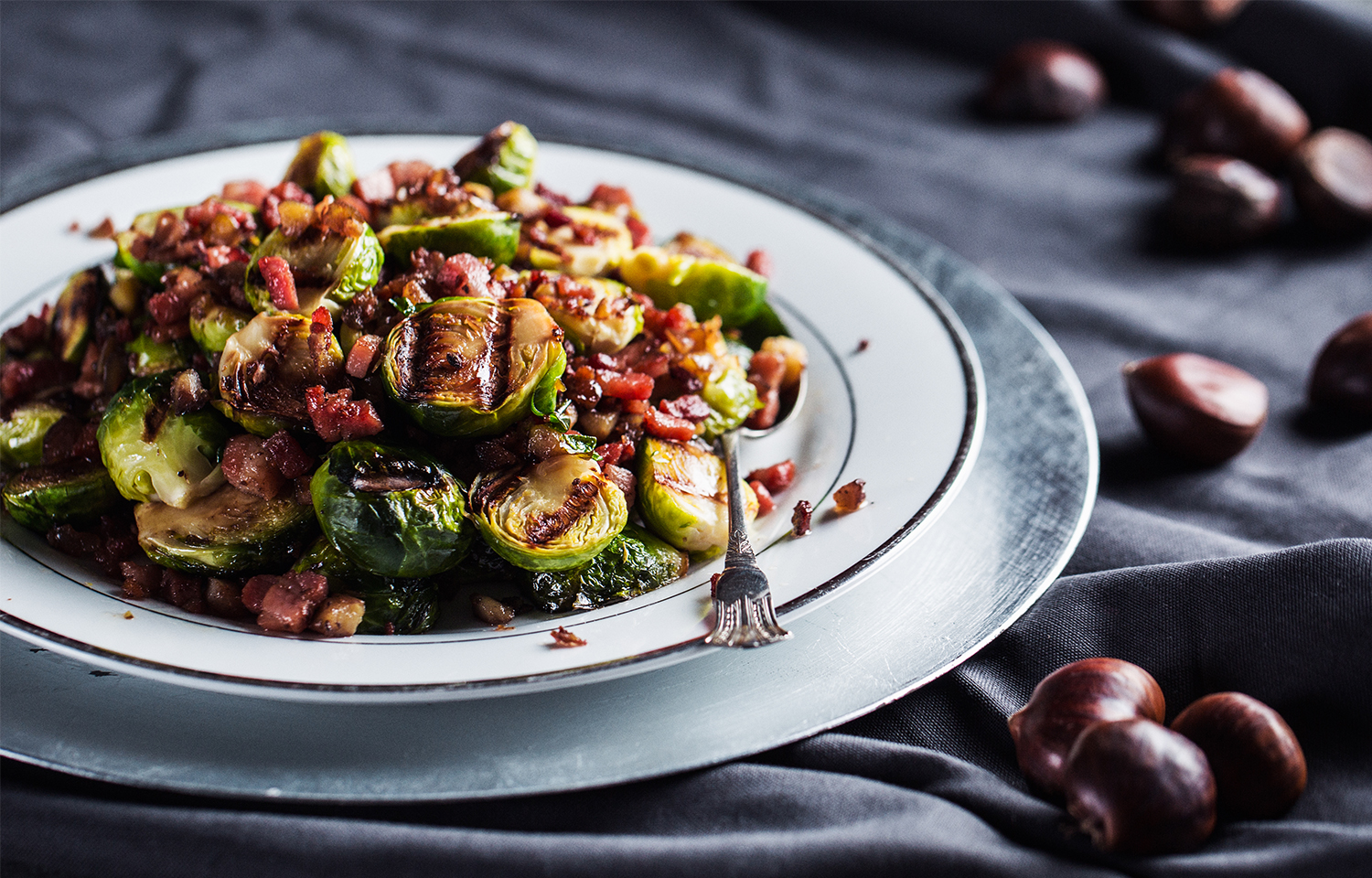 Brussels Sprouts with Chestnuts and Bacon
Ingredients
750g sprouts, trimmed
1½ tbsp olive oil
8-10 rashers smoked streaky bacon
200g vacuum packed chestnuts, chopped
Salt and pepper to taste
Cook the sprouts in boiling salted water for 2-3 minutes. Drain and put into iced water to cool. Once cooled, drain again then dry thoroughly on kitchen paper.
Grill the bacon for 5-8 minutes until crispy. Set aside to cool slightly. Cut into small pieces.
Cut the sprouts in half and toss them in the olive oil and season then grill until charred and cooked through.
Combine the grilled halved sprouts, bacon and chopped chestnuts.