Coronavirus – the latest updates from George Foreman Grills -
FIND OUT MORE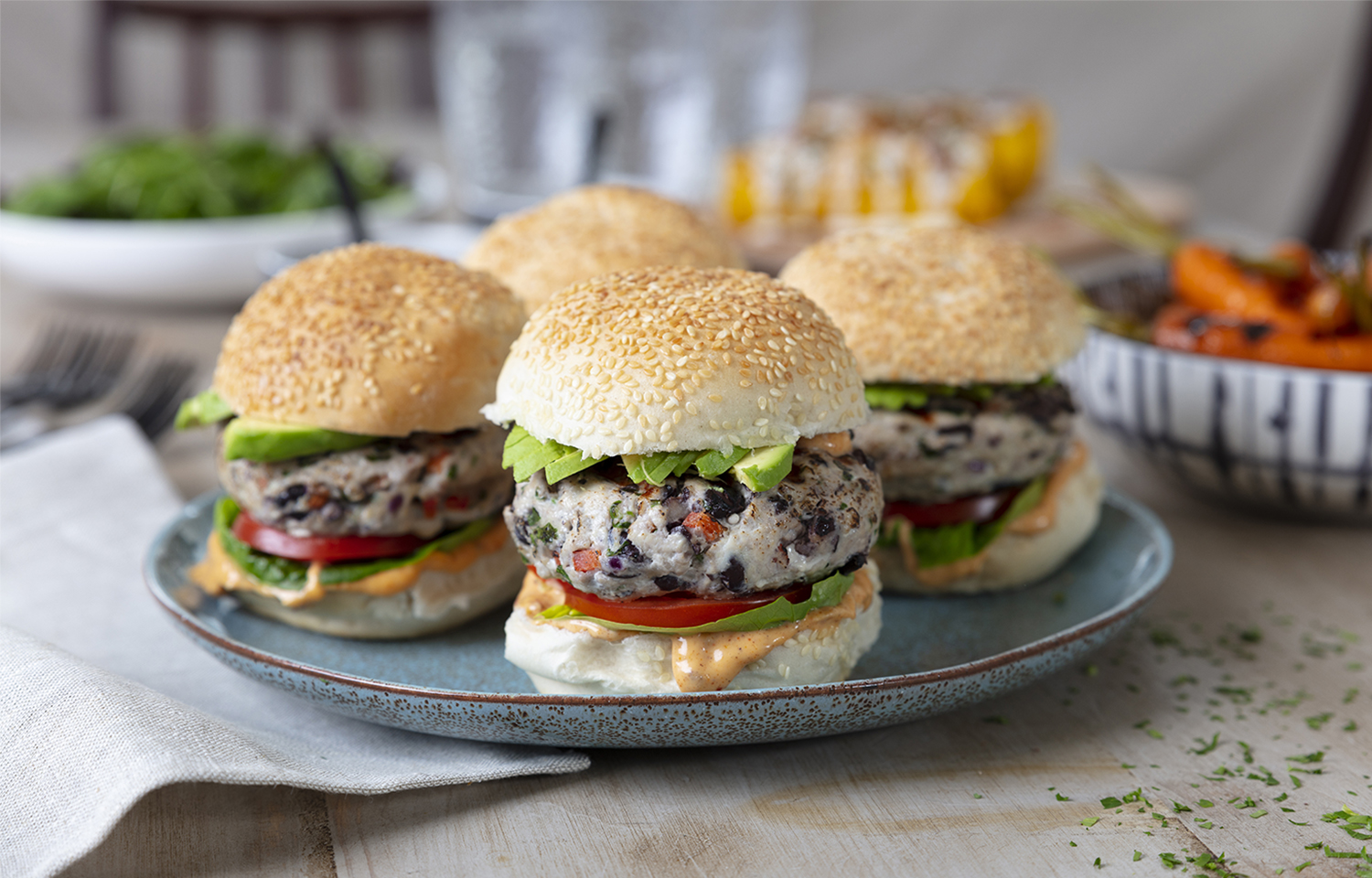 Turkey and Black Bean Burgers
Ingredients
750g turkey mince
1 x 400g tin black beans, drained and lightly crushed
1 red onion, finely diced
2 cloves garlic, finely chopped
1 red pepper, deseeded and finely diced
½ tsp ground cumin
½ tsp paprika
Salt and pepper to taste
Can be made using any George Foreman Grill - we recommend the Large Fit Grill or the Smokeless BBQ Grill.
Serves: 6
In a large bowl, lighty crush the drained black beans with a fork or potato masher - you want these to remain quite chunky so do not over mash! Add all of the rest of the ingredients and mix well.
Divide the mixture into 6 equal amounts and mould into burger patty shapes.
Pre-heat your favourite George Foreman Grill to maximum. Lightly brush the burgers with olive oil and grill for 6-12 minutes with the lid down - if using the Smokeless BBQ Grill, be sure to flip the burgers half way through and add on an extra minute or two. Make sure to grill until the burgers are cooked through and the juices run clear.
Serve with your favourite burger accompaniments and sides - we recommend a fresh sesame seed burger bun, with a generous helping of cajun mayonnaise, then some lettuce, tomato and sliced avocado, and paired with sweet potato fries!