Coronavirus – the latest updates from George Foreman Grills -
FIND OUT MORE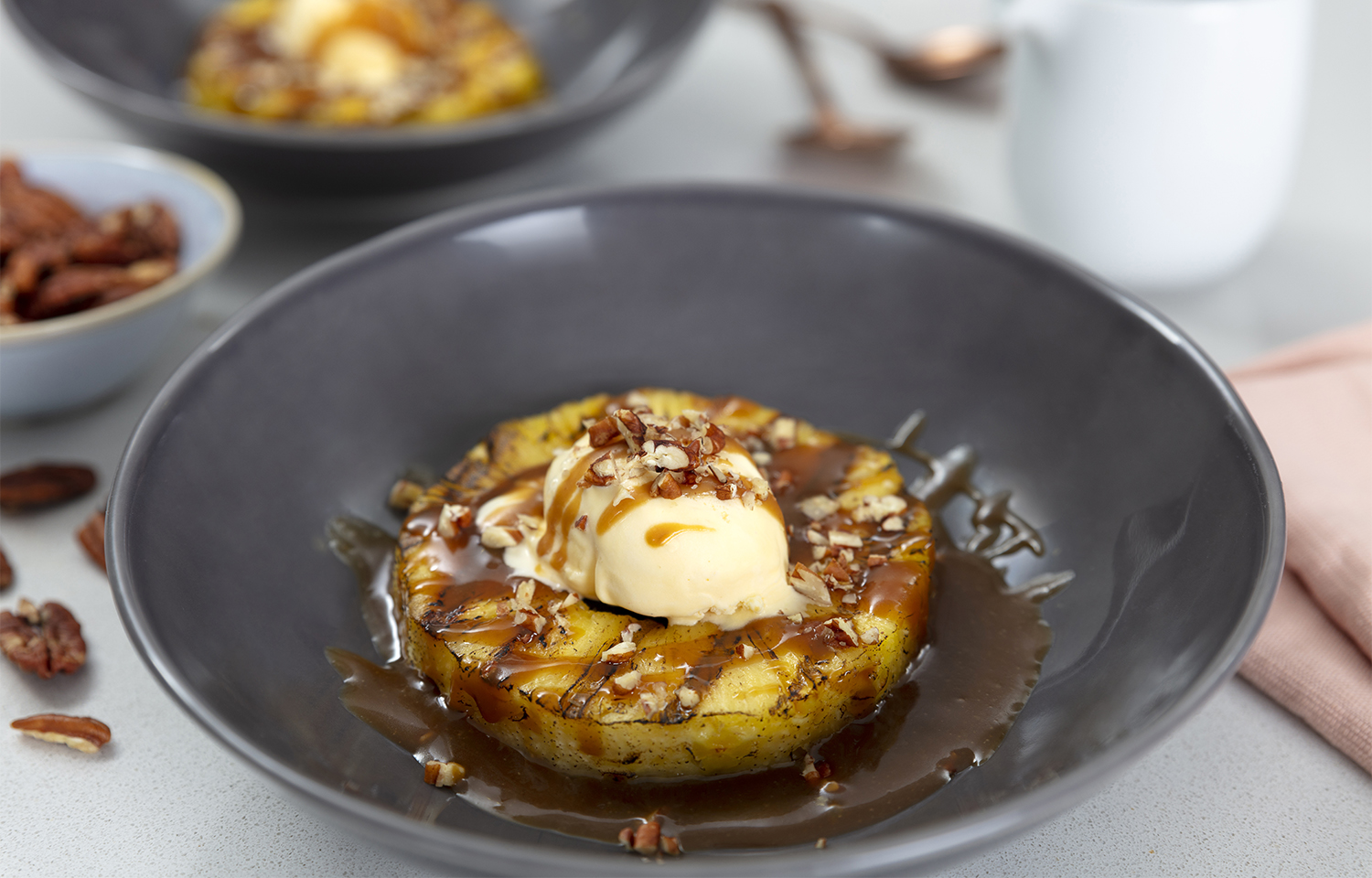 Grilled Pineapple Sundae
Ingredients
1 pineapple, peeled and sliced approx. 1-2 cm thick
Vanilla ice cream
80-100g pecan nuts, lightly roasted and chopped
2 tbsp vegetable oil
Icing sugar for dusting
For the butterscotch sauce –
250ml double cream
175g dark brown sugar
55g butter
Can be made on any George Foreman Grill - we recommend the Medium Fit Grill or the Smokeless BBQ Grill
Serves: 4
Start by putting the double cream, dark brown sugar and butter in a non-stick saucepan and bringing it to the boil, stirring regularly. Once it starts to boil, lower the heat to a simmer and cook for 2-3 minutes.
For the pineapple, using a cutter or a knife, carefully remove the centre core of the pineapple rings - if you want, you can used tinned pineapple rings and skip this step, just beware they may be quite small slices so feel free to double or triple up!
Pre-heat your favourite George Foreman grill to its maximum temperature. Brush the pineapple rings with a little bit of oil and dust with icing sugar. Place on the hot grill and close the lid, then cook for 4-8 minutes until golden brown and the pineapple begins to char and caramelize.
To serve, place the grilled pineapple in the centre of your plate or bowl, then fill the ring with a generous scoop (or two!) of ice cream. Drizzle some butterscotch sauce over the top and sprinkle with the chopped and roasted pecans.