Coronavirus – the latest updates from George Foreman Grills -
FIND OUT MORE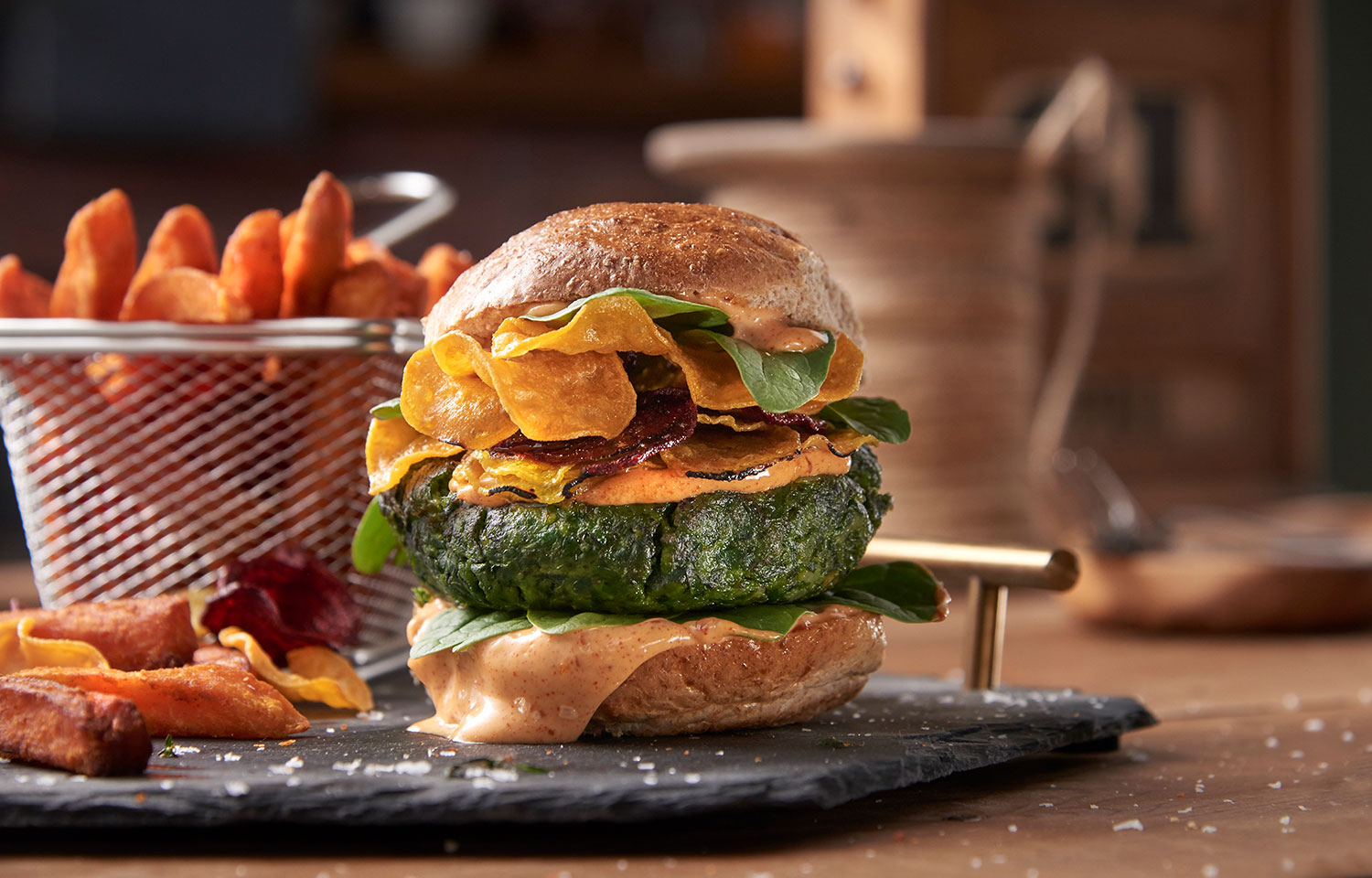 Green Burger
Ingredients
1 tbsp olive oil
1 onion, finely chopped
250-300g spinach leaves
80g breadcrumbs
50g cheddar cheese
40g parmesan cheese
1 free range egg, lightly beaten
2 tbsp plain flour
Salt and pepper to taste
Optional:
4 wholemeal burger buns
Chilli mayonnaise
Extra spinach to serve
Vegetable crisps
Can be made using any George Foreman grill – we recommend the George Foreman Large Fit Grill.
Serves: 4
Heat half of the oil in a frying pan and gently cook the onion for approximately 5-10 minutes until soft, then remove from the heat and allow to cool.
Using a food processor, finely chop the spinach along with the cooled onion, breadcrumbs, cheddar and parmesan. Transfer to a bowl and add in the beaten egg, then combine until the mixture holds together. Divide into 4 equal amounts and shape into burgers.
Place the flour into a shallow bowl or dish, season well and dip the burgers into it to coat fully.
Pre-heat your favourite grill to maximum and cook the burgers for 6-10 minutes with the lid closed, until they are golden brown and cooked through.
Serve in a wholemeal bun with your favourite accompaniments. We recommend a chilli mayonnaise, more spinach leaves and some vegetable crisps for a delicious crunchy bite!