Coronavirus – the latest updates from George Foreman Grills -
FIND OUT MORE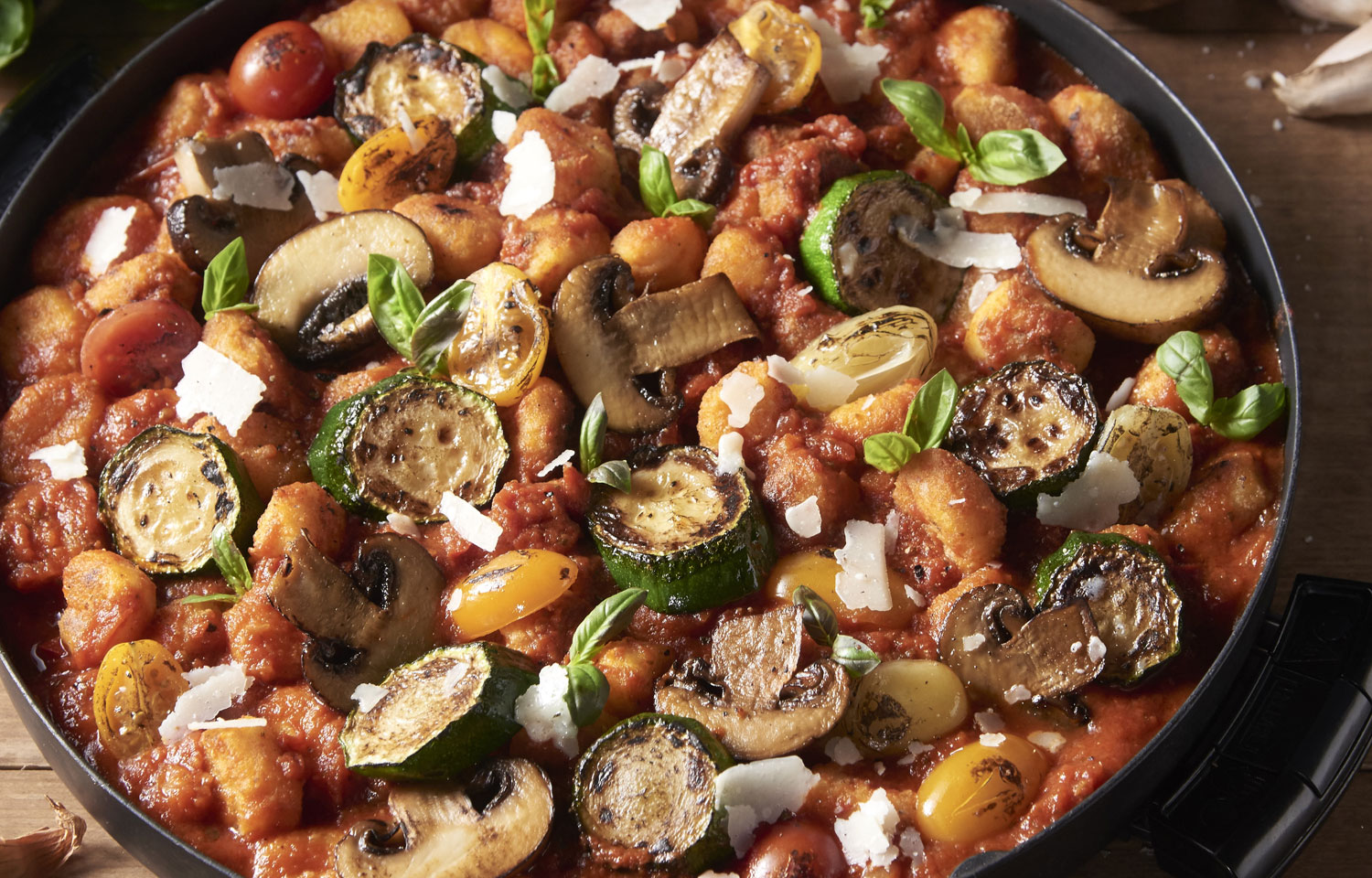 Roast Gnocchi with Mediterranean Vegetables
Ingredients
4 tbsp olive oil
300g gnocchi
½ red onion, finely chopped
1 small courgette, sliced
6 cherry tomatoes, cut in half
3 chestnut mushrooms, sliced
400g tomato and basil sauce
Salt and pepper to taste
Parmesan shavings
Basil leaves
We recommend using the George Foreman Evolve Grill with Deep Pan
Serves: 4
Pre-heat the grill to medium with the deep pan plate attached. Add 2tbsp of the olive oil and lightly fry the gnocchi until golden brown. Carefully remove and set aside.
Add the remaining olive oil to the deep pan and fry the courgette and mushrooms for approximately 2-3 minutes on each side, then carefully remove and set aside.
Add the onions and fry for 2-3 minutes until soft, then add in the tomato and basil sauce, courgette, mushroom, cherry tomatoes and cook for 3-4 minutes. Add the gnocchi and cook for a further 2-3 minutes.
Turn off the grill and serve. Top each portion with shavings of parmesan and shredded basil leaves, and enjoy!