Coronavirus – the latest updates from George Foreman Grills -
FIND OUT MORE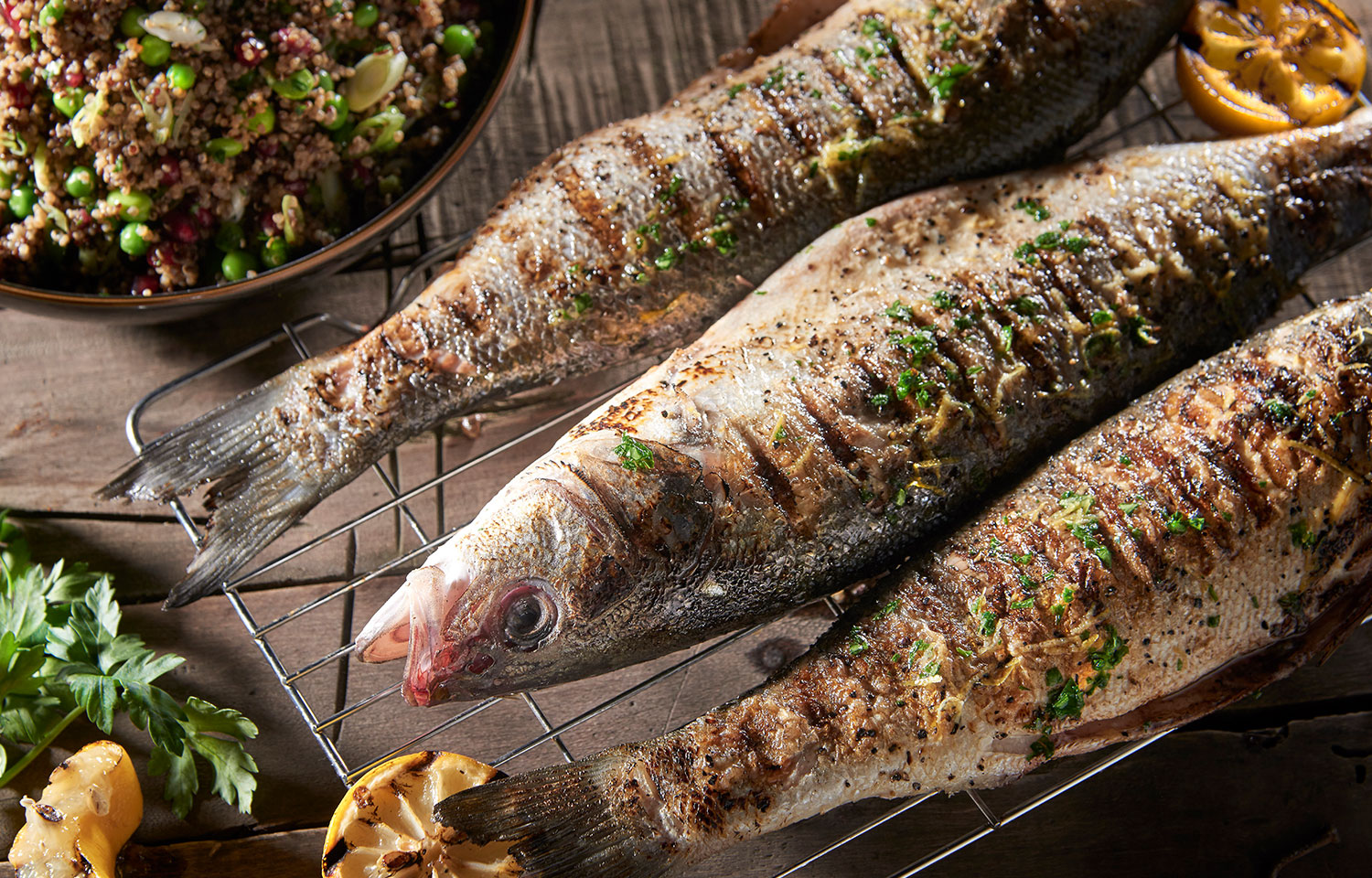 Grilled Whole Seabass
Ingredients
4 whole seabass, approx. 400g each, gutted and scaled
100ml olive oil
2 lemons
1 tbsp chopped oregano
2 tbsp chopped parsley
Salt and pepper to taste
Can be made using any George Foreman grill – we recommend the George Foreman Smokeless BBQ Grill
Serves: 4
Brush each fish all over with about ½tbsp olive oil and season with salt and pepper.
Pre-heat your George Foreman Grill to maximum. Cook the fish for 6 minutes, then flip over and cook for a further 6 minutes, until the skin is golden and the white flesh flakes easily.
Meanwhile, add the zest and juice of a lemon into a bowl with the remaining olive oil and herbs, and season to taste.
To serve, cut the remaining lemon into wedges, and serve alongside the grilled fish with the lemon dressing drizzled on top.