Coronavirus – the latest updates from George Foreman Grills -
FIND OUT MORE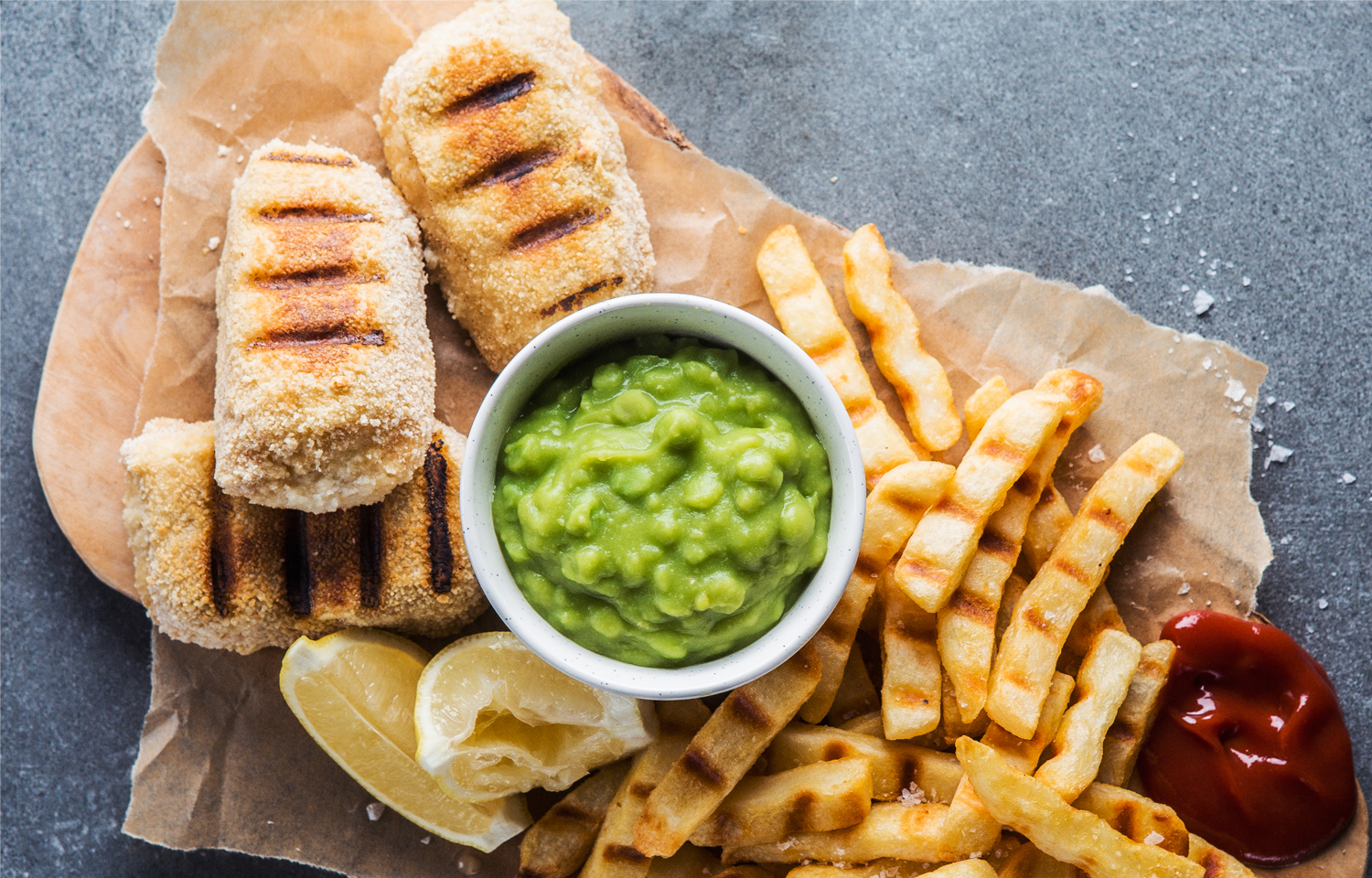 Fake Fish & Chips
Ingredients
2 blocks of halloumi, cut in half from top to bottom
200g breadcrumbs
2 medium eggs
60g plain flour
Oven chips (whichever are your favoruites)
Mushy peas
Can be made using any George Foreman grill – we recommend the Large Fit Grill or Large Steel Grill.
Serves: 2-4
In 3 separate bowls, add the flour, eggs and breadcrumbs respectively. Make sure the eggs are thoroughly whished together.
First, dip the halloumi pieces in the flour and make sure they are fully coated, then dip in the egg making sure no dry parts remain, then finally coat thoroughly with breadcrumbs. Set each aside until all pieces of halloumi are all covered in the breadcrumbs.
Pre-heat your favourite George Foreman Grill to maximum.
Once fully up to temperature, place the chips and halloumi onto the grill, shut the lid, and cook until golden brown and cooked through. This should take approximately 10-15 minutes, depending on the size of your chips and halloumi pieces, but make sure to check on them periodically so they don't burn.
Serve with mushy peas and ketchup as desired.