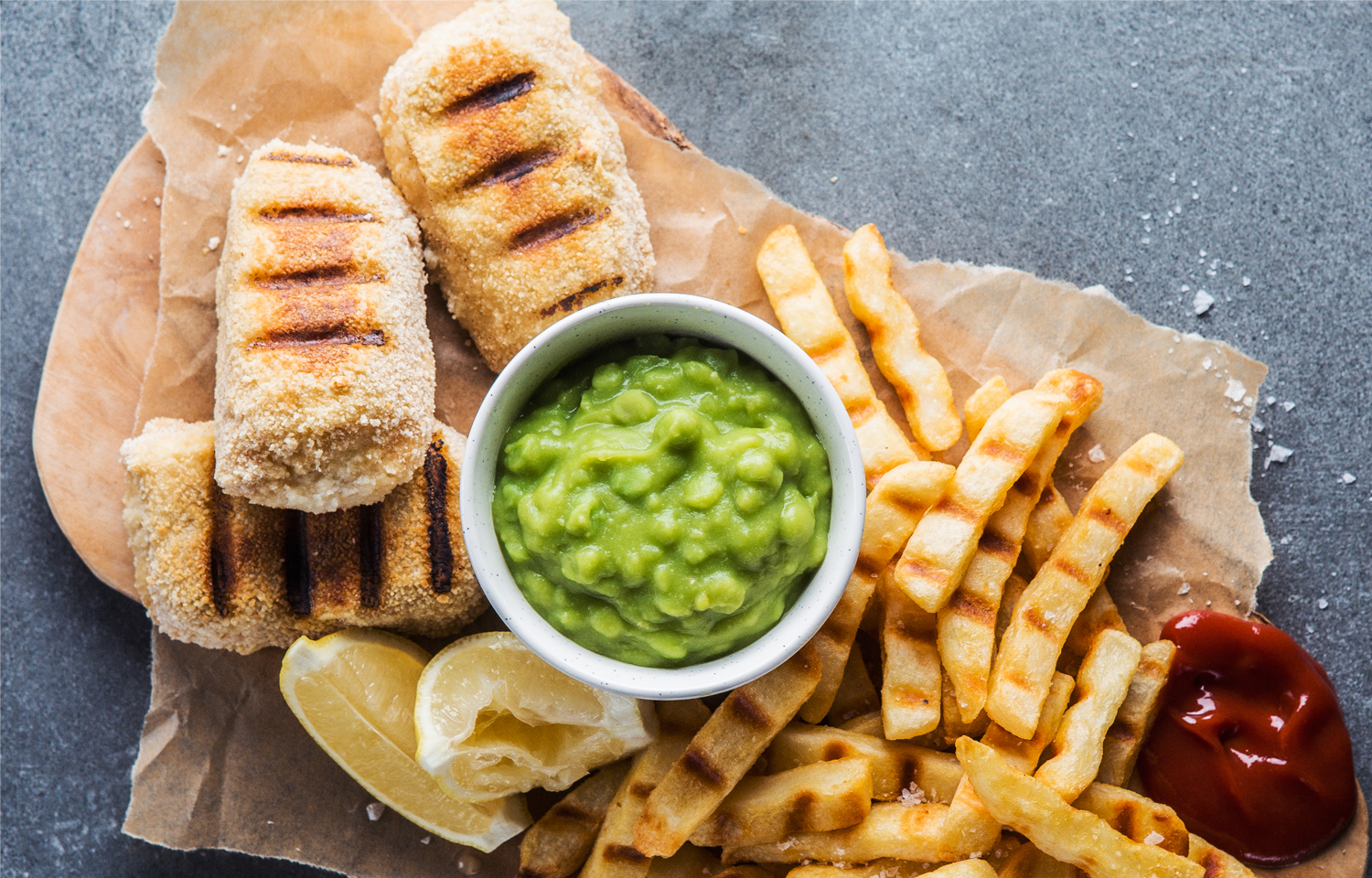 Fake Fish & Chips
Ingredients
2 blocks of halloumi, cut in half from top to bottom
200g breadcrumbs
2 medium eggs
60g plain flour
Oven chips (whichever are your favoruites)
Mushy peas
In 3 separate bowls add the flour, eggs and breadcrumbs respectively.
First coat the haloumi pieces in the flour then dip in the egg and finally coat with breadcrumbs.
Pre-heat the grill to 205ºC. Put the chips and haloumi to cook until golden brown and cooked through, approximately 10-15 minutes.
Serve with mushy peas.