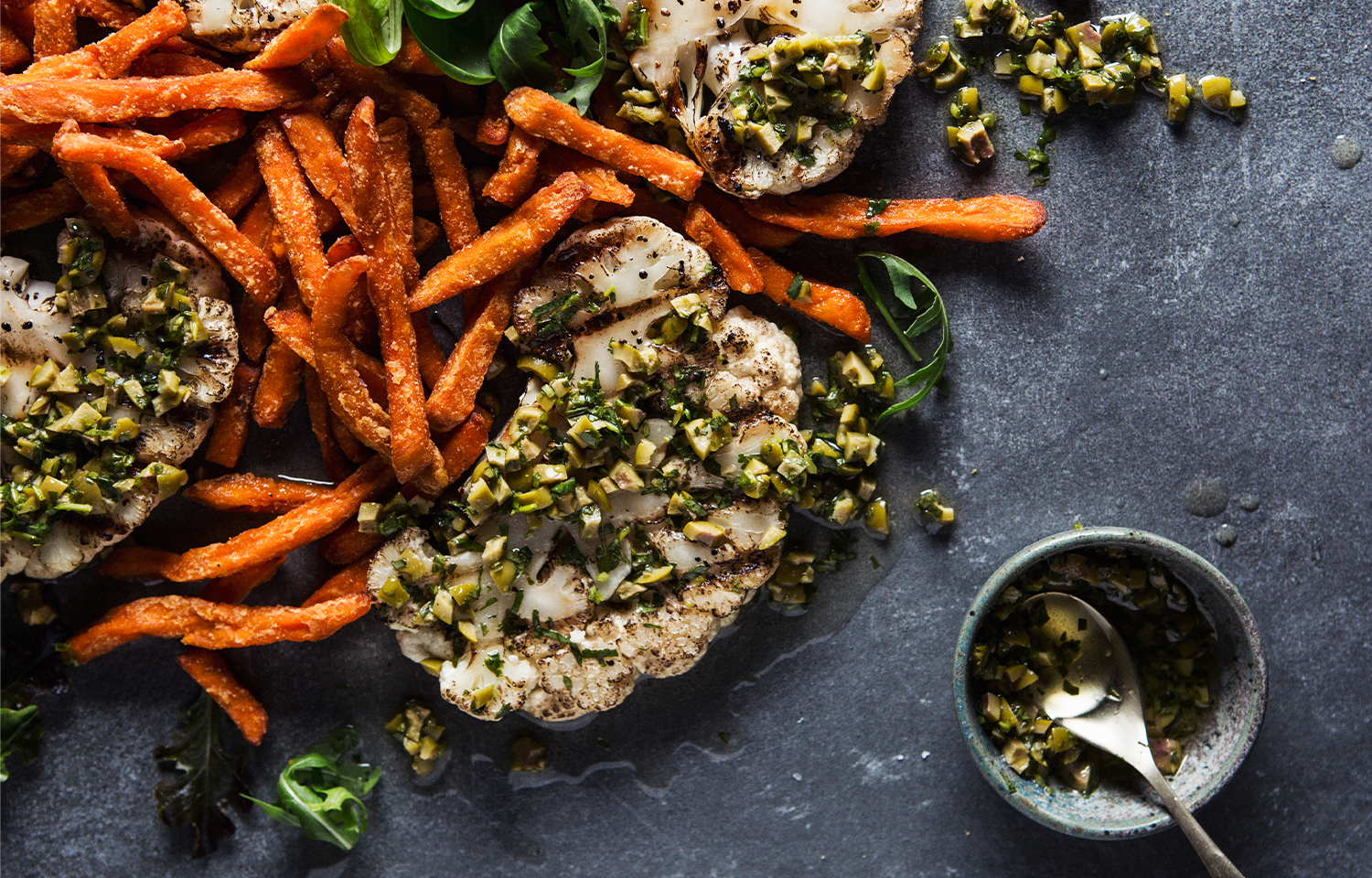 Cauliflower Steaks with Olive and Herb Salsa
Ingredients
2 cauliflowers
4 tbsp. olive oil
Salt and pepper to taste
For the salsa:
60g green olives, finely diced
15g baby capers, finely chopped
1 lemon, juice and zest
3 tbsp. olive oil
½ bunch flat leaf parsley, chopped
½ bunch coriander, chopped
Salt and pepper to taste
Cut the cauliflower into approximately 2cm thick slices and brush evenly with 4tbsp of olive oil. Season with salt and pepper to taste.
Pre-heat the grill to maximum. Grill the cauliflower steaks for approx. 6-12 minutes until cooked.
For the salsa, combine the chopped olives and capers, the lemon juice and zest, the remaining olive oil, the chopped flat leaf parsley and coriander, and salt and pepper to taste. Mix well.
To serve: Spoon some of the salsa over each cauliflower steak and enjoy with your favourite sides.