Coronavirus – the latest updates from George Foreman Grills -
FIND OUT MORE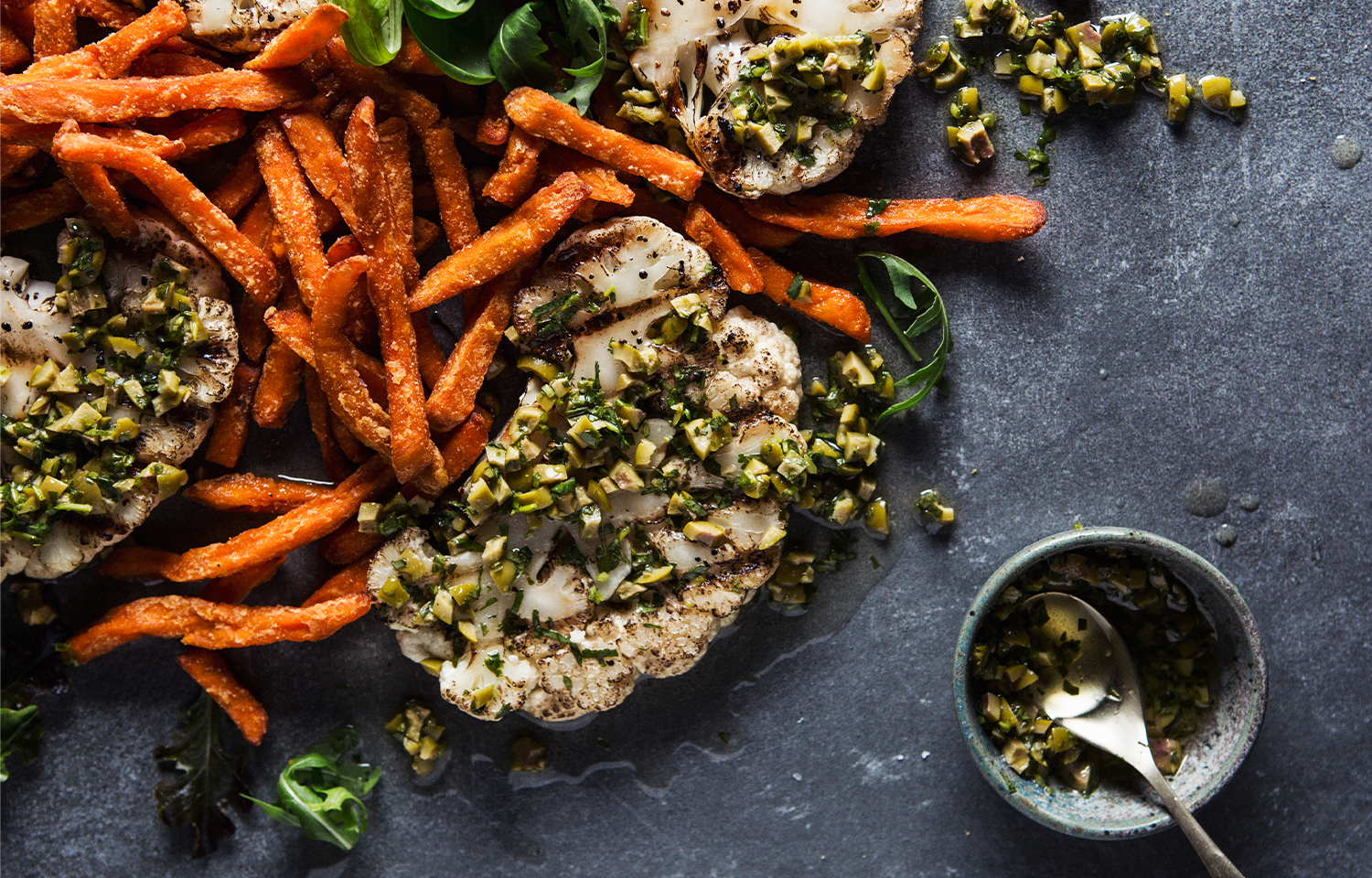 Cauliflower Steaks with Olive and Herb Salsa
Ingredients
2 cauliflowers
4 tbsp olive oil
Salt and pepper to taste
For the salsa:
60g green olives, finely diced
15g baby capers, finely chopped
1 lemon, juice and zest
3 tbsp. olive oil
½ bunch flat leaf parsley, chopped
½ bunch coriander, chopped
Salt and pepper to taste
Can be made using any George Foreman grill – we recommend the Large Fit Grill or Smokeless BBQ Grill.
Serves: 4
Cut the cauliflower into approximately 2cm thick slices and brush evenly with 4tbsp of olive oil. Season with salt and pepper to taste.
Pre-heat your favourite George Foreman Grill to maximum – once up to temperature, grill the cauliflower steaks for approximately 6-12 minutes until cooked with the lid closed.
In a bowl, combine the chopped olives and capers, the lemon juice and zest, the remaining olive oil, parsley, coriander, and salt and pepper to taste. Mix well.
To serve: Spoon some of the salsa over each cauliflower steak and enjoy with your favourite sides.