Coronavirus – the latest updates from George Foreman Grills -
FIND OUT MORE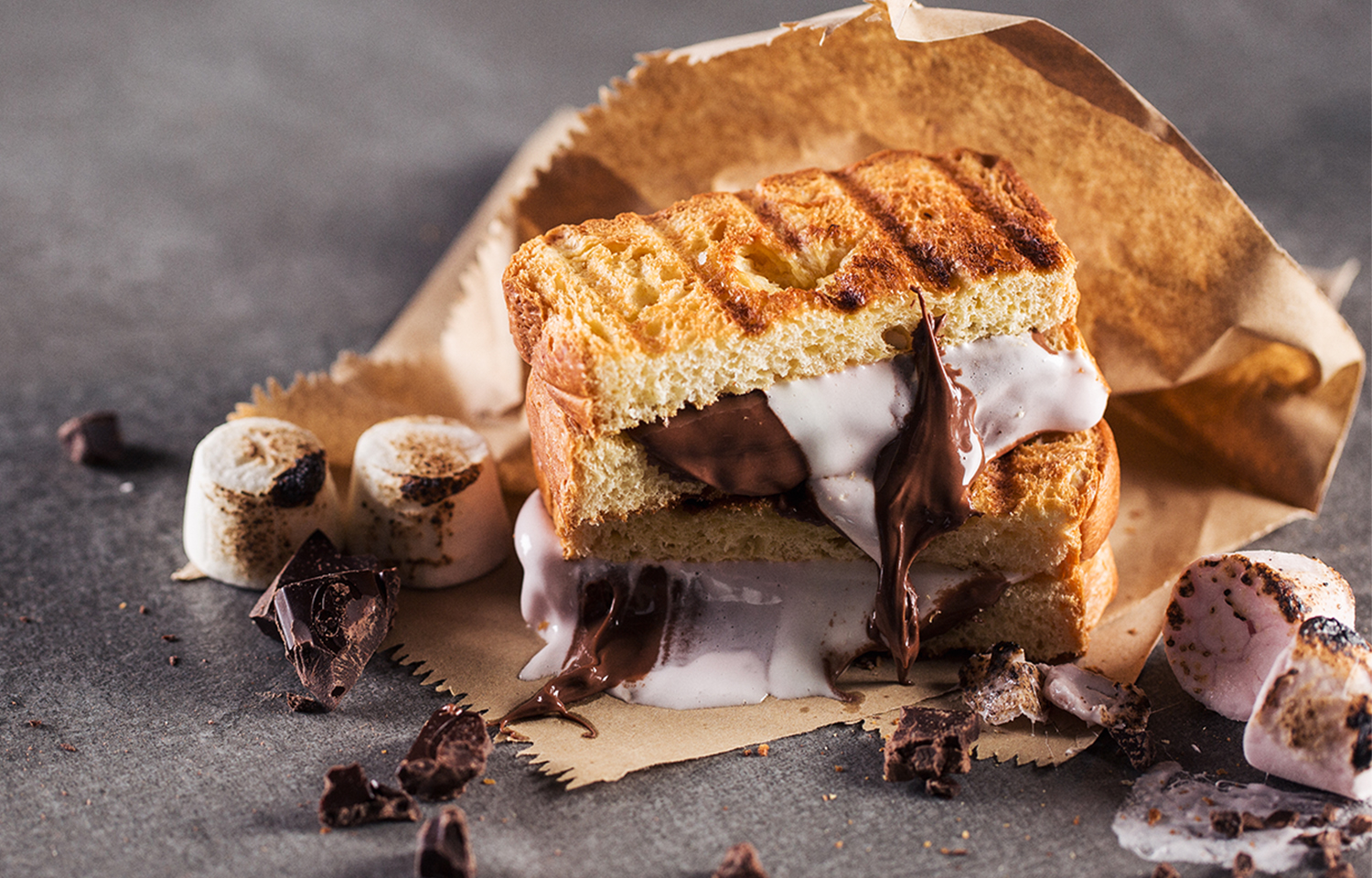 S'more Toastie
Ingredients
4 slices brioche bread
Nutella or other chocolate spread
10-12 marshmallows
Can be made using any George Foreman grill – we recommend the Medium Fit Grill or Medium Steel Grill.
Serves 2
Pre-heat your favourite George Foreman Grill to maximum.
Separately, spread a generous layer of Nutella onto each slice of brioche.
Once your grill is fully heated, carefully lay two pieces of brioche on the grill plate, Nutella side up, and evenly dot your marshmallows on top. Place the other pieces of brioche on top to create a sandwich and close the grill lid.
Top tip: you may want to cut your marshmallows in half if they are extra big!
Grill for 4-6 minutes or until the bread is golden and the marshmallows are gooey and melted.
Once cooked, remove from grill and let cool for a couple of minutes, then dig in and enjoy!