Coronavirus – the latest updates from George Foreman Grills -
FIND OUT MORE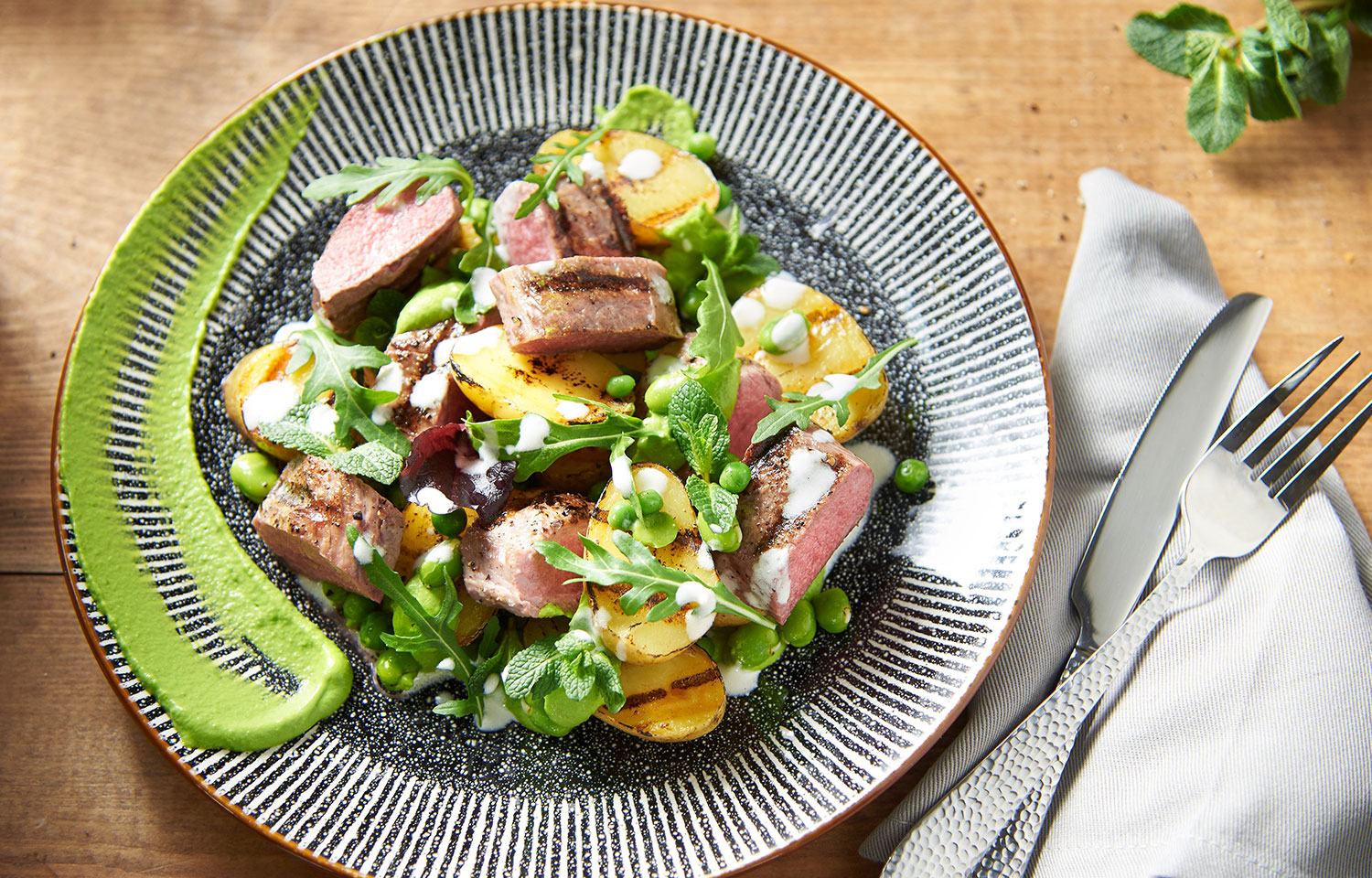 Grilled Lamb and Potato Salad with Peas and Mint
We recommend using the George Foreman Evolve Grill with Deep Pan
Serves: 2
Half each potato and boil in salted water until just cooked, for approximately 8-12 minutes, depending on the size of your potatoes.
In a separate pan, cook the frozen peas to the packet instructions then drain and set aside.
Once cooked, drain the potatoes fully and combine with 2tbsp olive oil and season to taste.
Pre-heat the grill to 220C. Grill the potatoes for 5-6 minutes until golden brown. Set aside.
Change the heat on the grill to the medium steak setting, then brush the lamb loin with the remaining oil, season and then insert the probe. Cook and then set aside to rest, then cut into chunks.
To serve: lay a handful of rocket on a serving plate, then add the lamb, cooked peas, and potatoes. Drizzle over the yoghurt dressing and dig in!