Coronavirus – the latest updates from George Foreman Grills -
FIND OUT MORE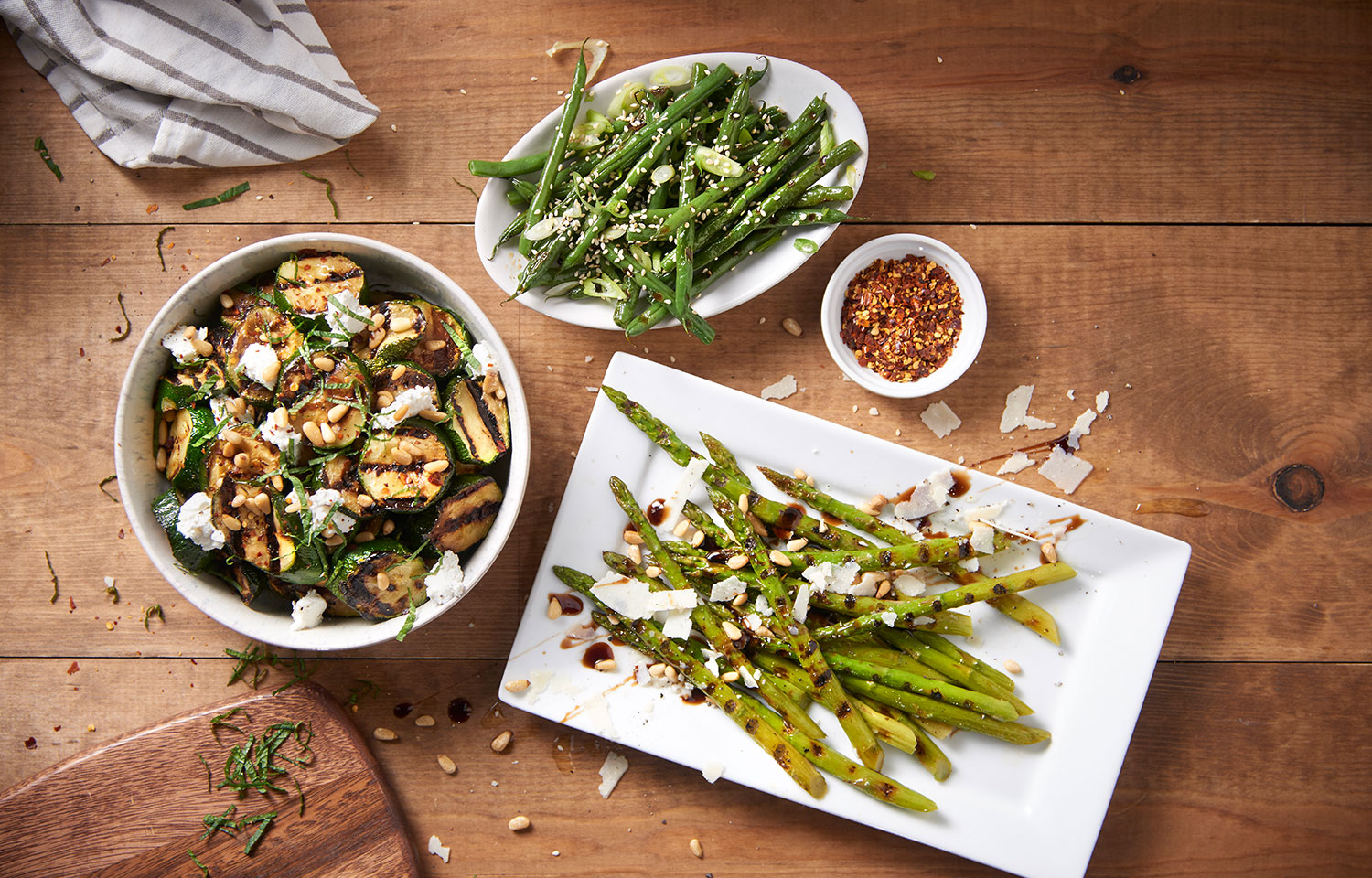 Grilled Green Beans
Ingredients
1 packet green beans, topped and tailed
3 tbsp sesame oil
Salt and pepper to taste
2-3 spring onions, finely sliced
1 tsp toasted sesame seeds
Can be made using any George Foreman grill – we recommend the George Foreman Large Fit Grill.
Serves: 4
Pre-heat your favourite George Foreman Grill to maximum.
Combine the green beans with the sesame oil and seasoning. Cook for 3-6 minutes until browned.
Sprinkle with sesame seeds and spring onions, and serve!