Coronavirus – the latest updates from George Foreman Grills -
FIND OUT MORE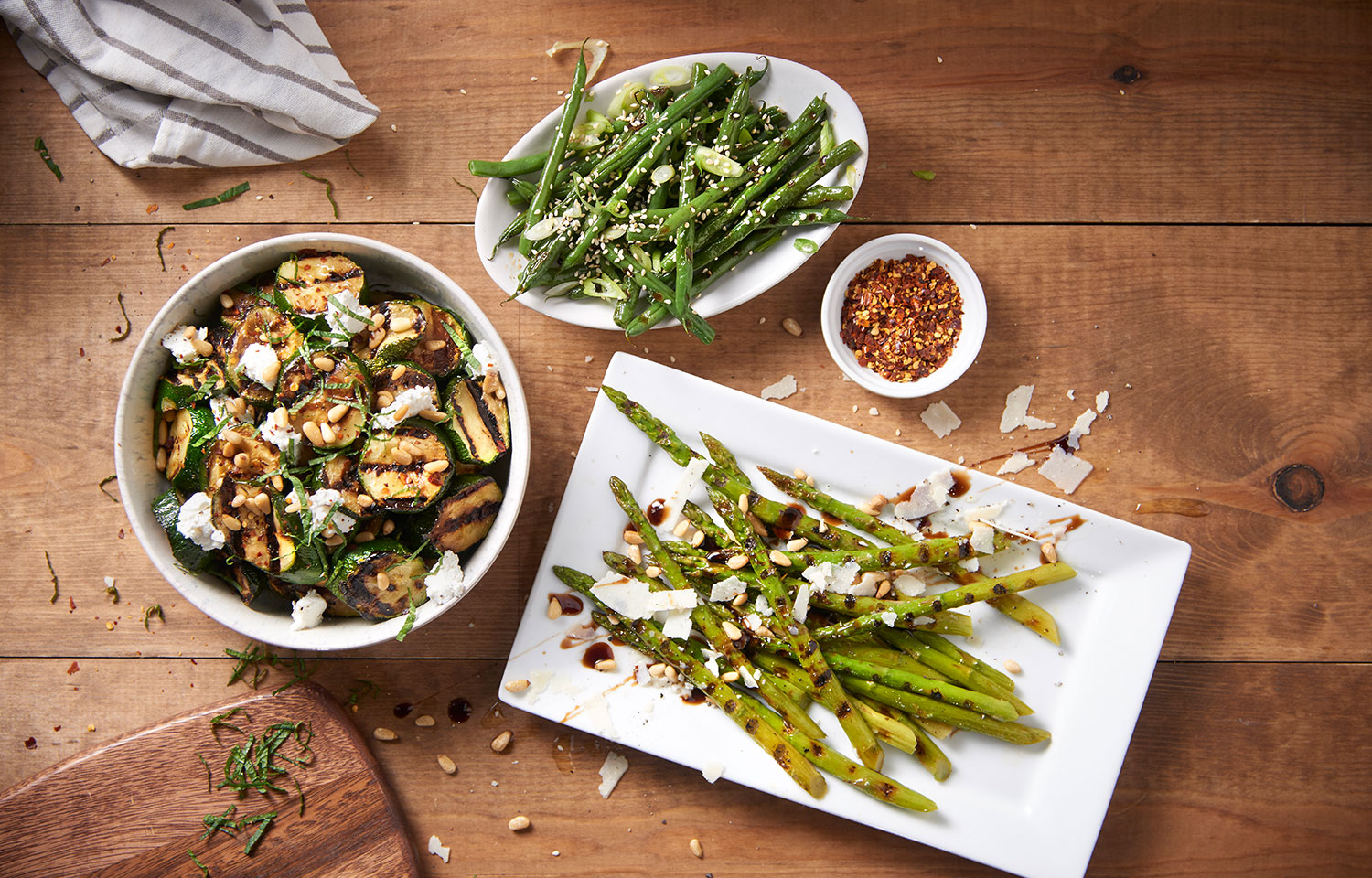 Grilled Asparagus
Ingredients
2 bunches of asparagus, with the bottoms trimmed off
3 tbsp olive oil
50g roasted pine nuts
Balsamic glaze
Parmesan shavings
Salt and pepper to taste
Can be made using any George Foreman grill – we recommend the George Foreman Large Fit Grill.
Serves: 2-4
Pre-heat your favourite George Foreman grill to maximum.
In a bowl, combine the asparagus, oil and seasoning to taste.
Place the asparagus onto the grill, close the lid and cook for 3-8 minutes until browned with grill marks on both sides
Remove asparagus from the grill and mix with the pine nuts, balsamic glaze and parmesan, then serve!