Coronavirus – the latest updates from George Foreman Grills -
FIND OUT MORE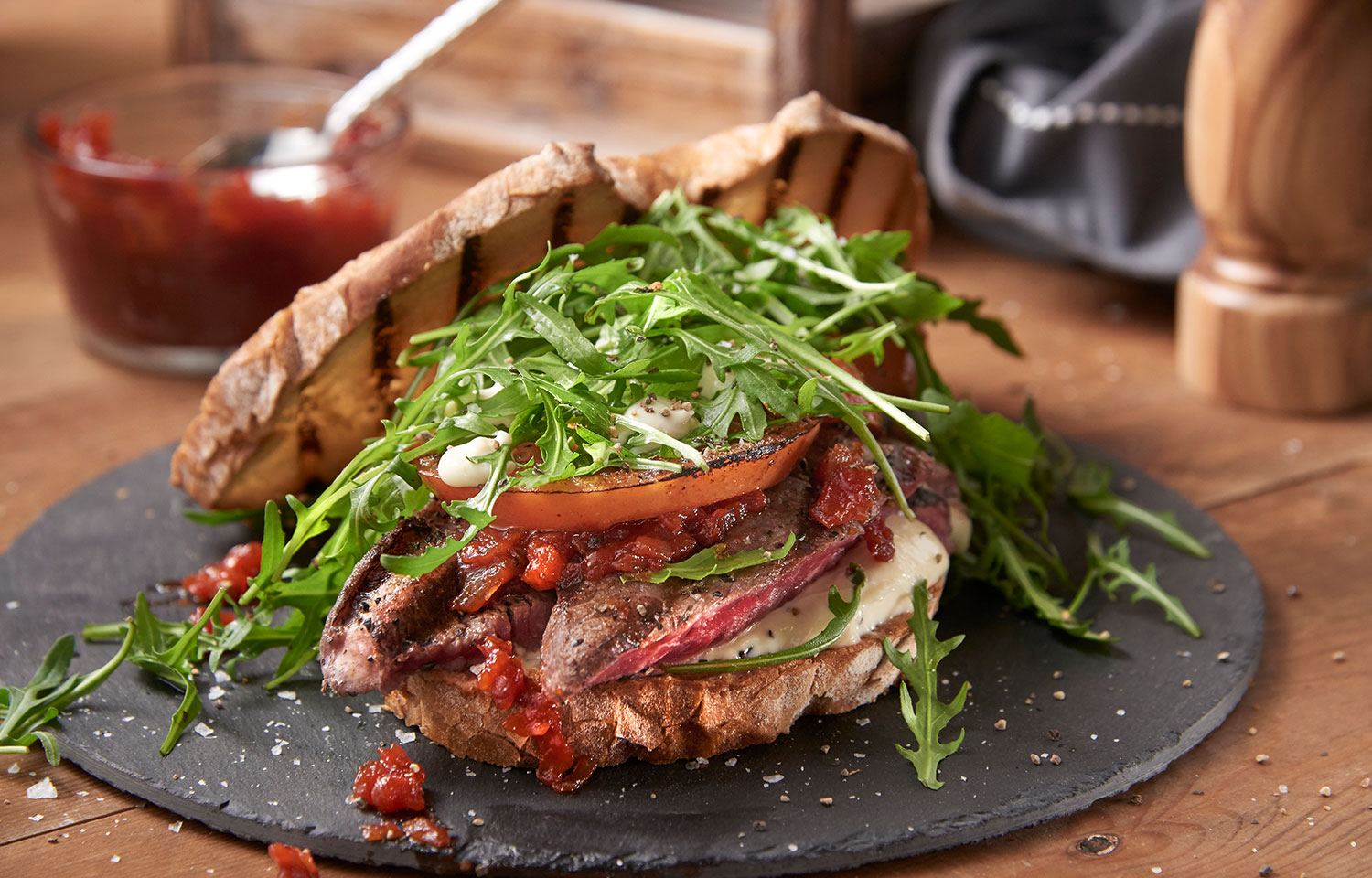 Fillet Steak Sandwich with Tomato Relish
Ingredients
4 slices sour dough
2 tbsp olive oil
2 x 100-150g fillet steaks, lightly beaten
Salt and pepper
To serve:
Tomato chutney
Rocket leaves
Sliced tomato
Mayonnaise
Can be made using any George Foreman grill – we recommend the George Foreman Smokeless BBQ Grill
Serves: 2
Pre-heat your George Foreman grill to maximum.
Brush the steaks with the olive oil and season with salt and pepper.
Once the grill is fully up to temperature, cook the steaks to your preference. The approximate timings are: 1½-2 minutes on each side for rare; 3 minutes on each side for medium; and about 4 minutes on each side for well done. If you're unsure, slice through the meat when you think it's done and if it needs more time, simply place it back onto the grill for a little while longer.
Once the steaks are cooked, set aside to rest.
To serve: Slice the sourdough into desired thickness, then smother with tomato chutney on one slice and mayo on the other, then layer on the rocket, tomato and steak, and dig in!