Coronavirus – the latest updates from George Foreman Grills -
FIND OUT MORE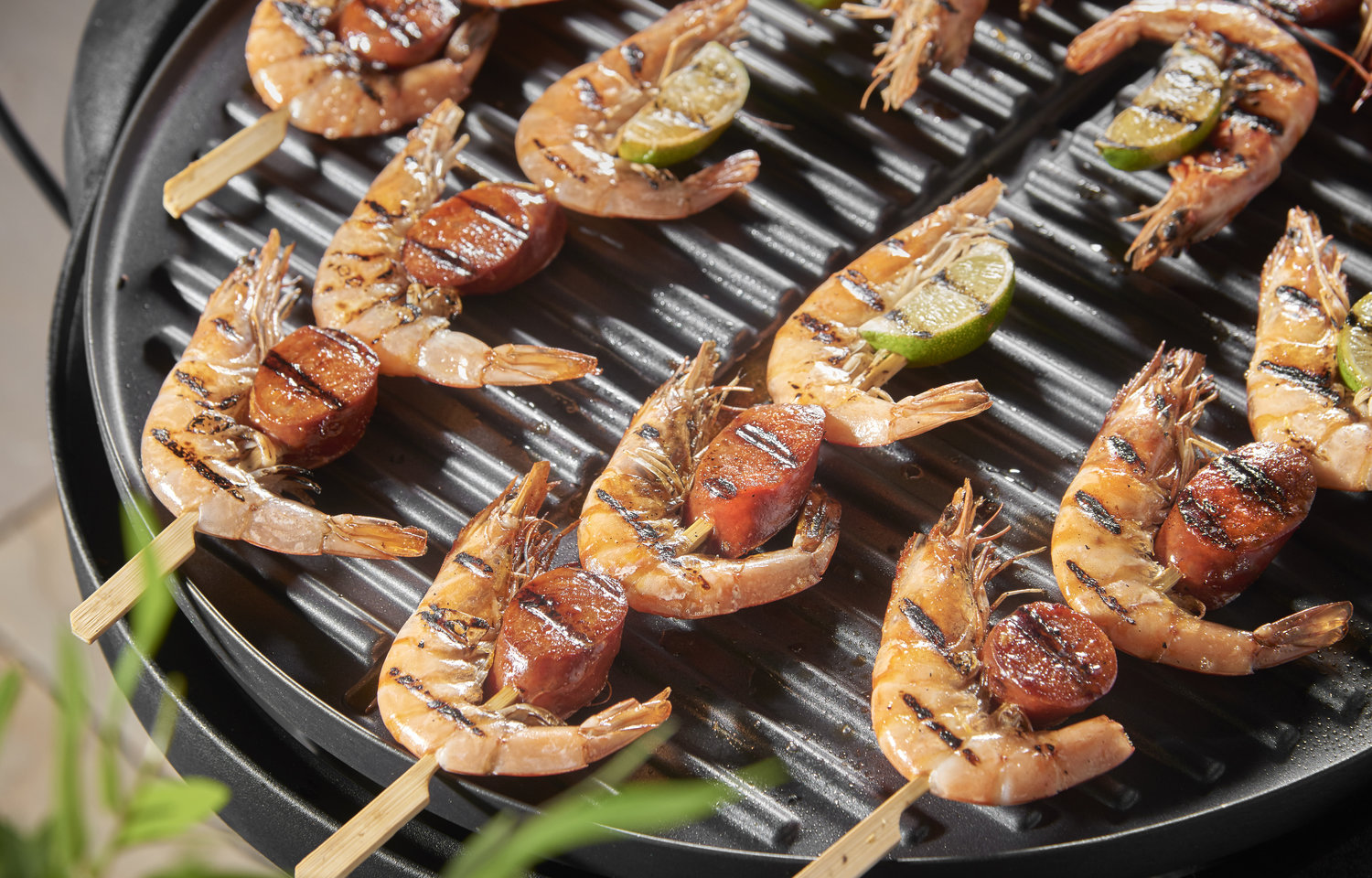 Chorizo and King Prawn Skewers
Ingredients
1 chorizo sausage, cut into 12 pieces
12 raw king prawns
1 lime, zest and juice
2 tbsp olive oil
1 tsp chilli paste
1 garlic clove, crushed
Salt and pepper
4 wooden skewers
Can be made using any George Foreman grill – we recommend the George Foreman Smokeless BBQ Grill
Serves: 2-4
Firstly, soak your wooden skewers in water for 30 minutes so they don't burn once on the grill.
In a small bowl, mix together the lime juice and zest, olive oil, chilli paste, garlic, and seasoning, then set aside.
Take each skewer once soaked, and thread on 3 prawns and 3 pieces of chorizo, alternating throughout. Place all of the skewers in a baking dish and spoon the dressing over the top, thoroughly and evenly coating the skewers.
Pre-heat your George Foreman grill to maximum.
Once the grill is up to temperature, cook the skewers for approximately 4-6 minutes, then turn and cook for a further 4-6 minutes until nicely charred on both sides and fully cooked through.