Coronavirus – the latest updates from George Foreman Grills -
FIND OUT MORE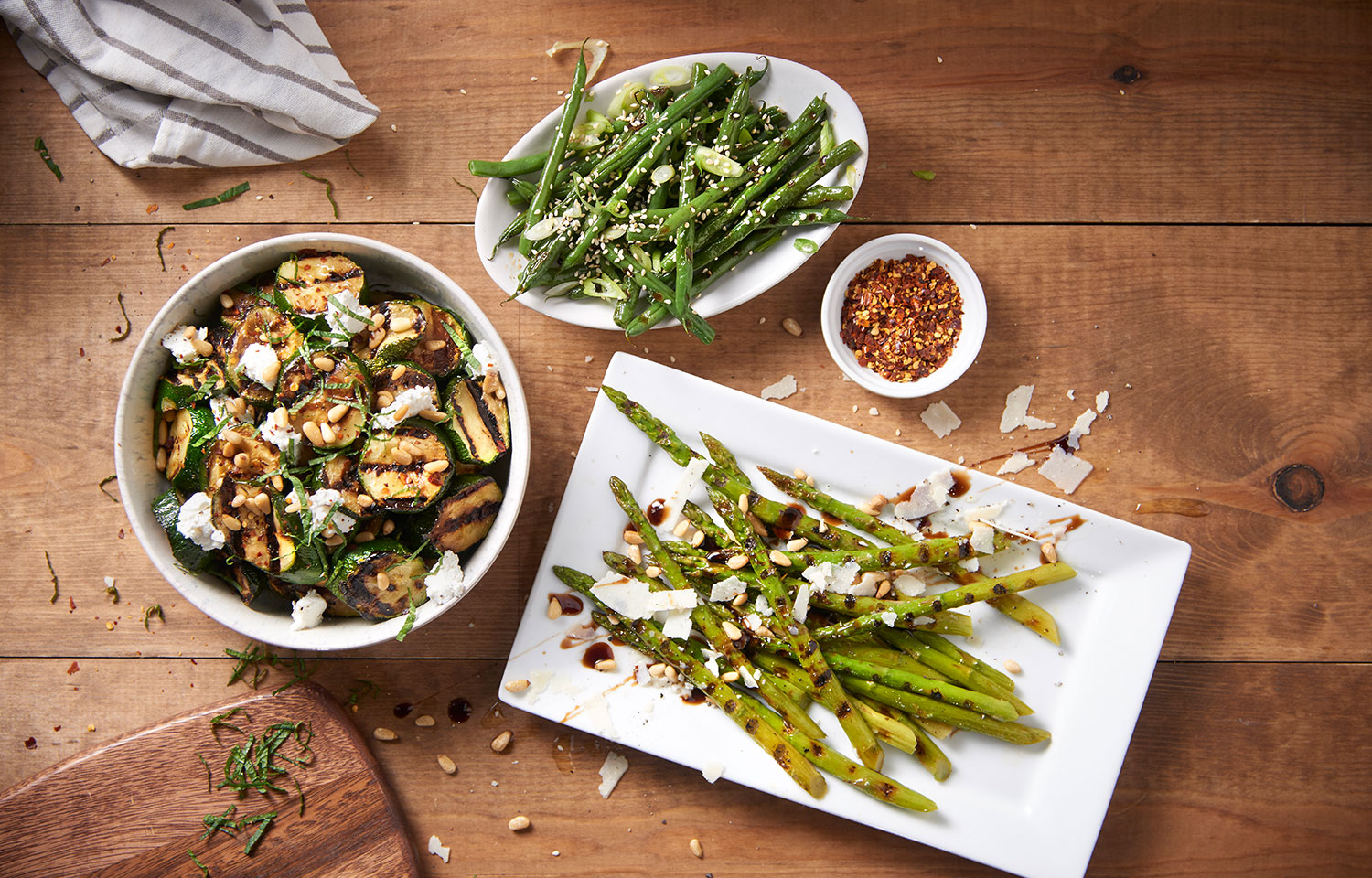 Charred Chilli Courgettes
Ingredients
2 large courgettes, cut into approx. ¾ cm discs
3 tbsp olive oil
1 lemon, zest and juice
½ tsp chilli flakes
50g roasted pine nuts
100-120g ricotta cheese
1-2 sprigs flat leaf parsley, finely chopped
Salt and cracked black pepper
Rocket leaves
Can be made using any George Foreman grill – we recommend the George Foreman Large Fit Grill.
Serves: 4
Pre-heat your favourite George Foreman Grill to maximum.
In a bowl, coat the courgettes with half of the oil, and cook in batches for 3-4 minutes on each side, making sure to achieve defined grill lines.
Once cooked, remove the courgette into a bowl and combine with the remaining oil, lemon zest, lemon juice, chilli flakes, and pine nuts, and mix well. Season with salt and pepper to taste.
In a serving dish, lay a bed of rocket leaves and spoon over the courgette. Top with the ricotta cheese and parsley, and enjoy!