Coronavirus – the latest updates from George Foreman Grills -
FIND OUT MORE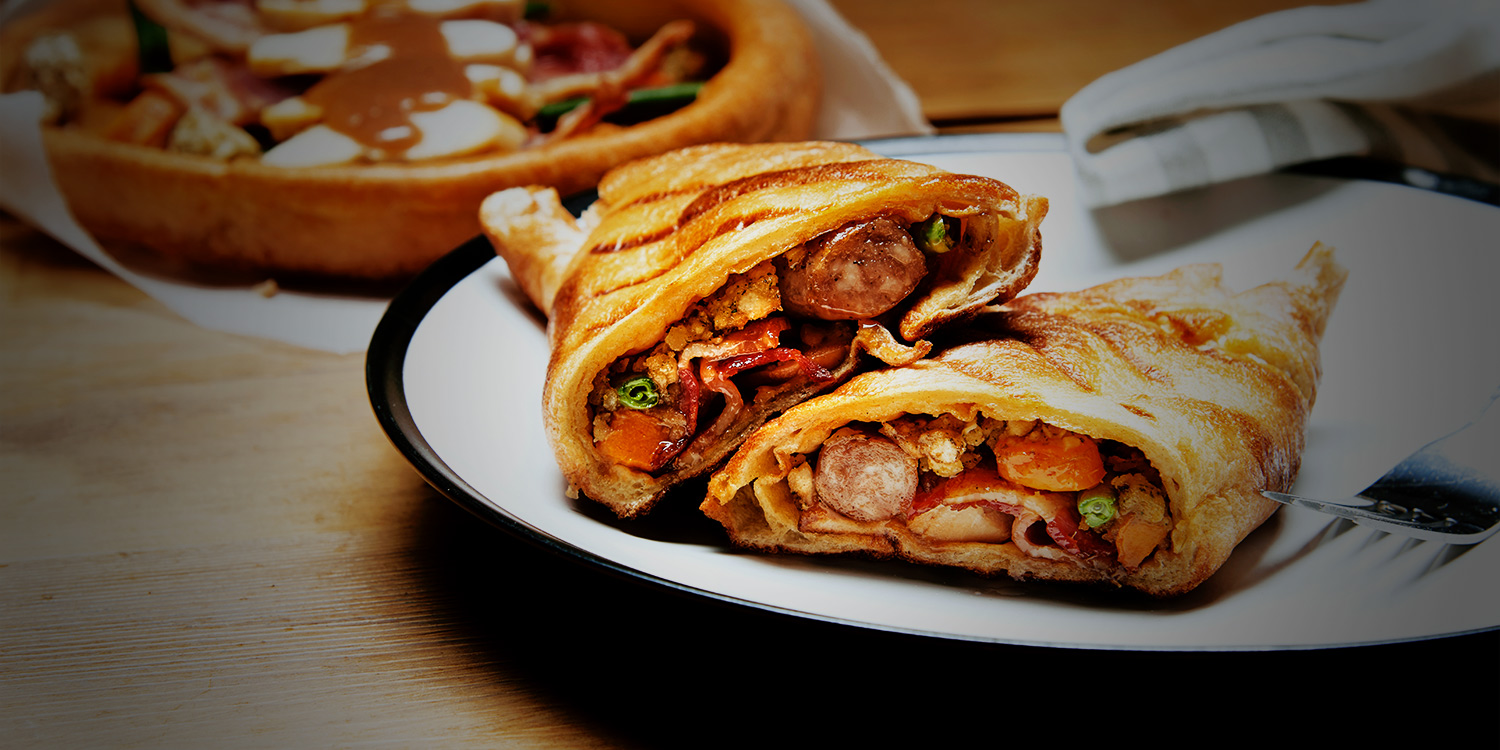 Yorkshire Pudding Wrap
Ingredients
2 giant Yorkshire puddings
1 large chicken breast, roasted, sliced
4 rashers smoked streaky bacon, cooked
4 chipolata sausages, cooked
150-200g ready-made stuffing
1 small carrot, cooked, sliced
6-8 green beans, cooked
Few spoons of gravy for each
Can be made using any George Foreman grill – we recommend the Large Fit Grill or Smokeless BBQ Grill.
Serves: 2
Pre-heat your favourite George Foreman Grill to maximum.
Lay the giant Yorkshire puddings on a plate or chopping board and layer up the stuffing, carrots and peas, bacon, sausage and the roast chicken in the middle. Top with gravy.
Fold in the edges to make a wrap and grill with the seam-side down so it doesn't unravel.
Cook your Yorkshire pudding until it is crispy on the outside and piping hot in the middle, this will depend on how well stuffed your Yorkshire pudding is! Serve immediately and enjoy!