Coronavirus – the latest updates from George Foreman Grills -
FIND OUT MORE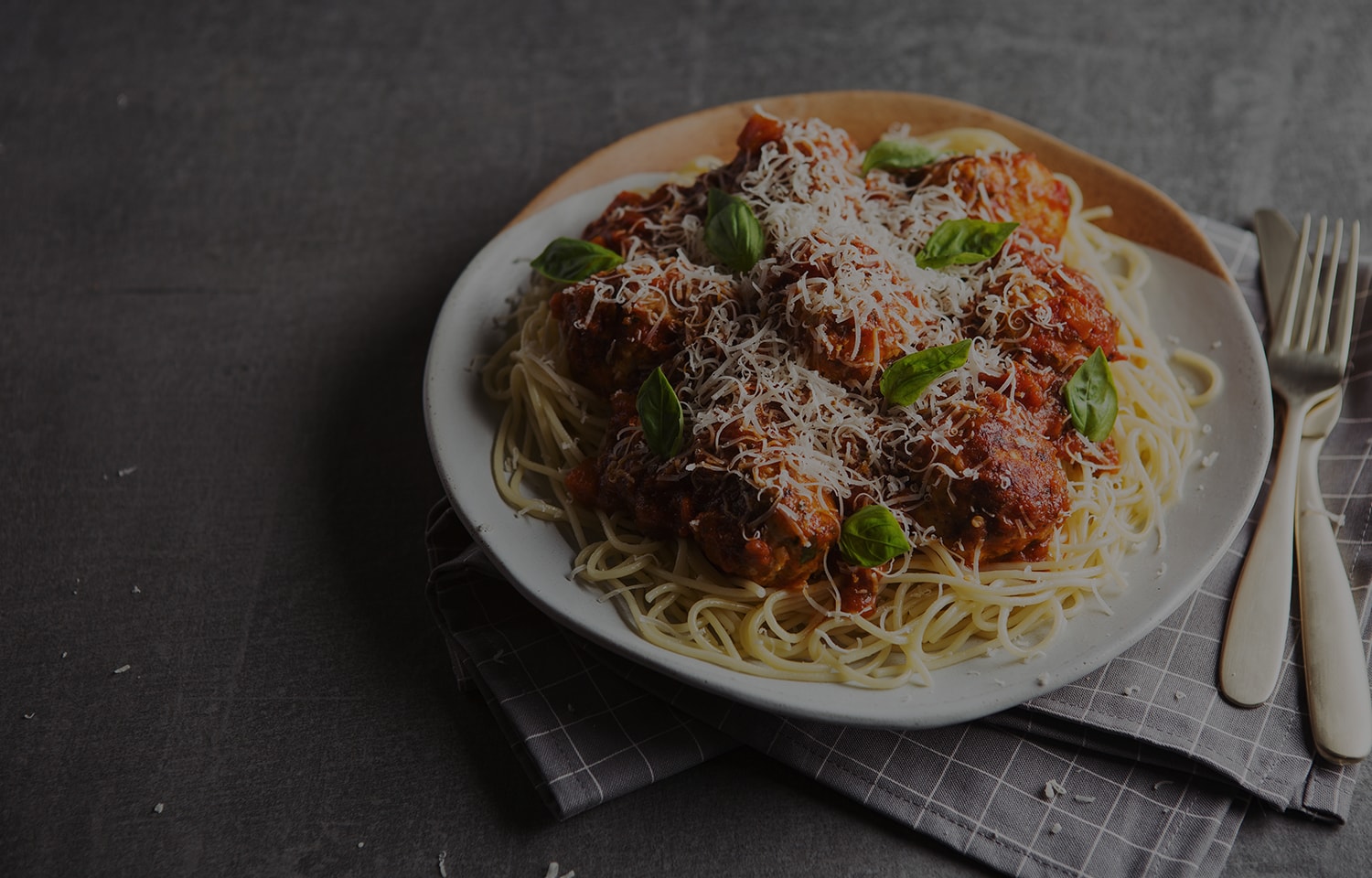 Turkey Meatballs
Ingredients
250g turkey mince
½ white onion, finely chopped
2 cloves garlic, finely minced
3 sprigs flat leaf parsley, finely chopped
100g grated cheddar cheese
½ tsp cayenne pepper
½ tsp ground mace
½ tsp paprika
Salt to taste
We recommend: the George Foreman Evolve Grill with Deep Pan Plate
Serves: 2-3
Mix all ingredients together, form into balls no more than 2cm in height. Cover and refrigerate for 20 minutes.
Pre-heat the Evolve Grill with the deep pan plate attached to the maximum temperature.
Add 1 tbsp. of oil and add the meatballs, close the lid and cook for 5 minutes, open lid and move the meatballs around, close the lid and cook for a further 5 minutes. Repeat this again and check the meatballs are cooked through.
Serve with a tomato pasta sauce and spaghetti of your choice, and top with grated parmesan.