Coronavirus – the latest updates from George Foreman Grills -
FIND OUT MORE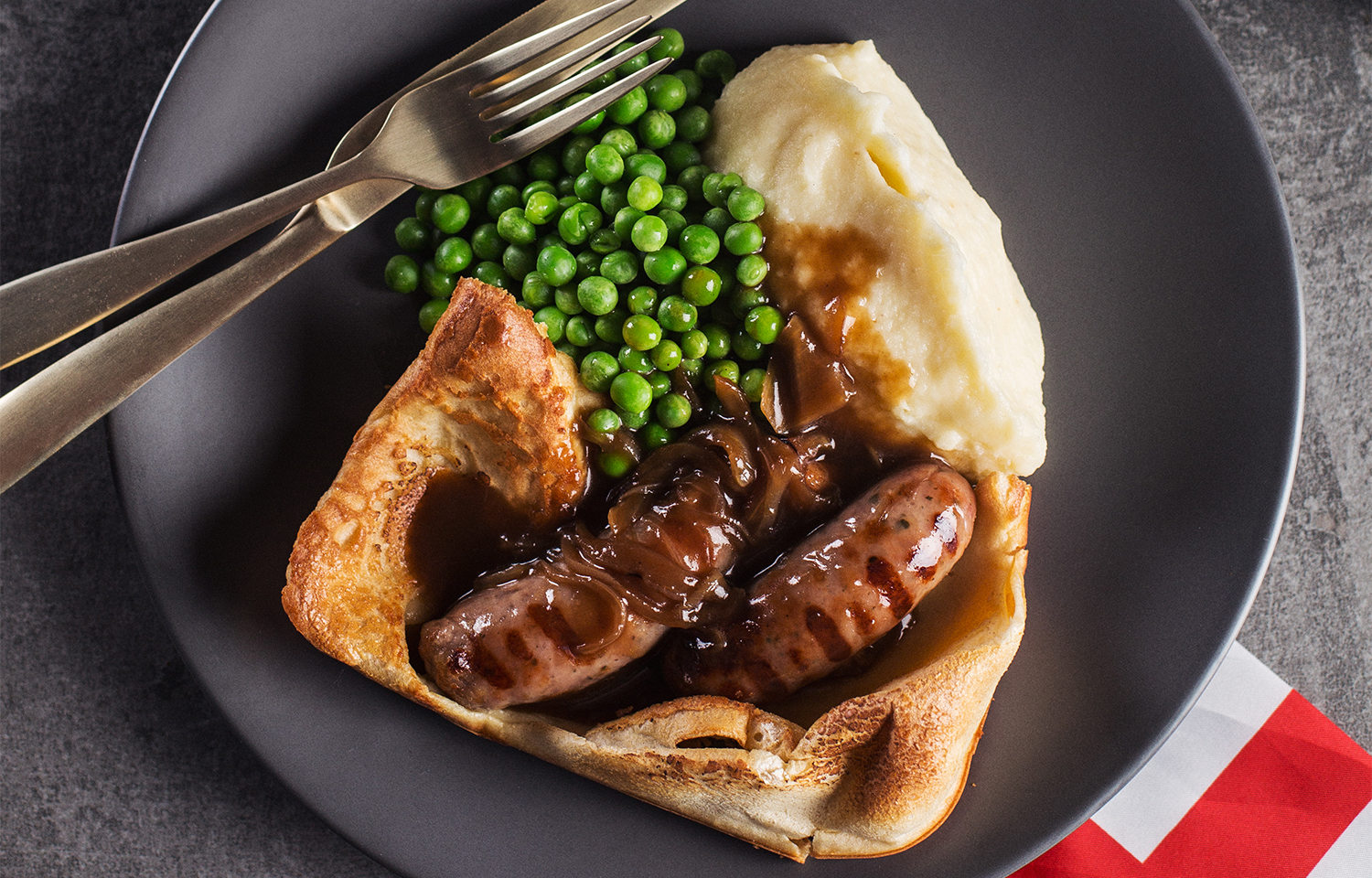 Toad In The Hole
Ingredients
6 sausages
3 tbsp vegetable oil
70g plain flour
½ tsp salt
2 eggs
100ml milk
We recommend: the George Foreman Evolve Grill with Deep Pan Plate.
Serves: 3
In a large jug or bowl, whisk eggs then mix through the milk. Sieve the flour into your egg mixture, whisk until there are no lumps, and then stir in a pinch of salt. Set aside.
Attach the grill plates to your George Foreman Evolve Grill and pre-heat to 220C. Grill the sausages for 5-6 minutes, rotating throughout to ensure they cook evenly. Once cooked, remove the sausages and set aside, then turn off the grill to cool.
Once cool enough to touch, remove the grill plate and replace with the deep pan plate.
Add the oil to the grill and pre-heat to 175C. When the oil is piping hot, carefully lift the lid, add the sausages evenly spaced out and pour the batter mix in to the deep pan plate. Close the lid and cook for 15-20 minutes.
Serve with homemade onion gravy and your favourite sides – we recommend peas and mash for a classic British dinner!