Coronavirus – the latest updates from George Foreman Grills -
FIND OUT MORE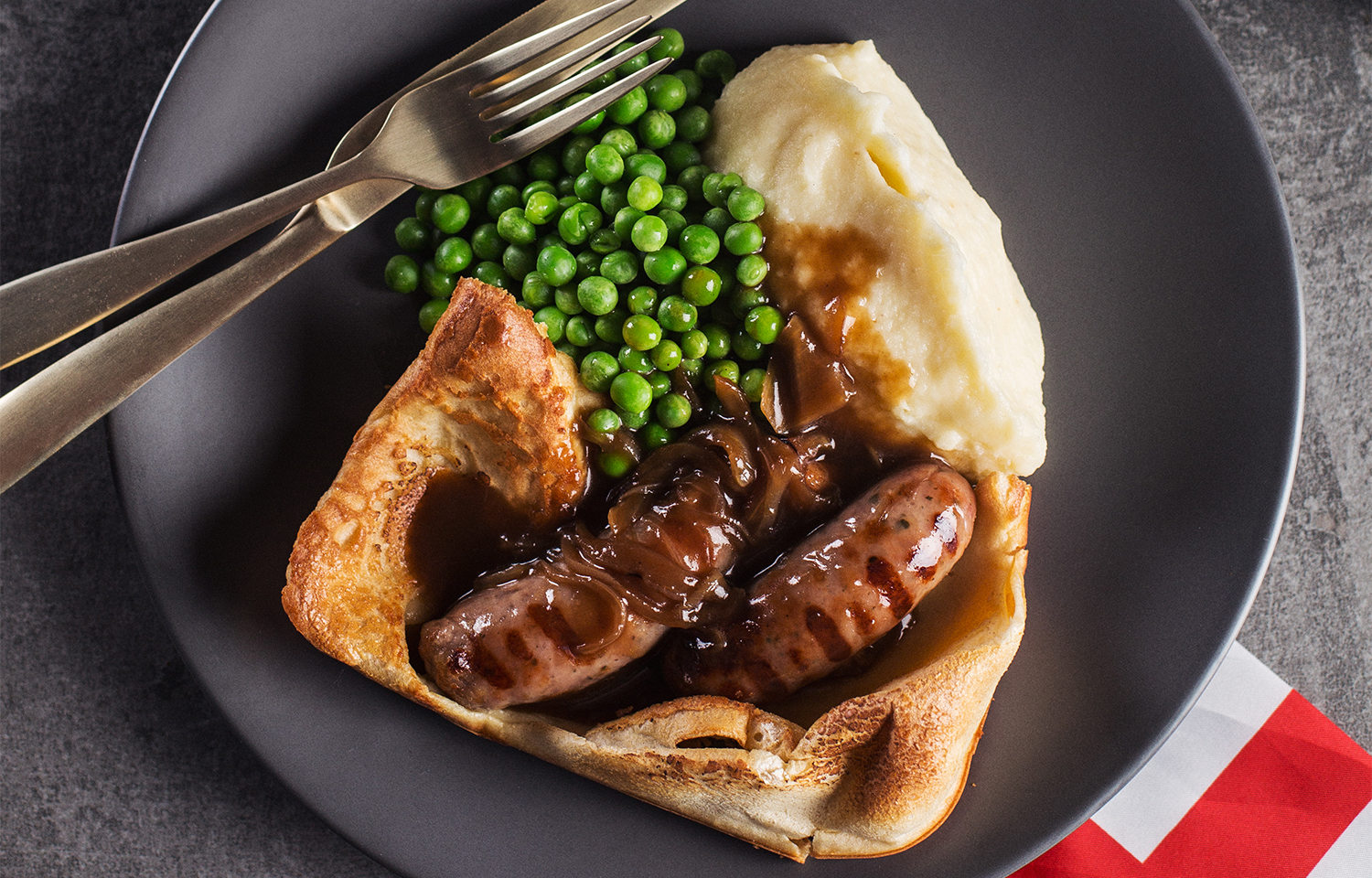 Toad In The Hole
Ingredients
6 sausages
3 tbsp vegetable oil
70g plain flour
½ tsp salt
2 eggs
100ml milk
For the Yorkshire pudding mix, combine the milk and eggs. Sieve the flour and salt and combine with the milk and eggs. Mix well making sure there are no lumps. Set aside.
Attach the grill plates to the evolve grill and pre heat to 220C. Grill the sausages for 5-6 minutes. Remove the sausages and set aside.
Attach the deep pan plate and add the oil, pre heat to 175C. When the oil is piping hot carefully lift the lid, add the sausages evenly spaced out and pour the batter mix in to the deep pan plate. Close the lid and cook for 15-20 minutes.