Coronavirus – the latest updates from George Foreman Grills -
FIND OUT MORE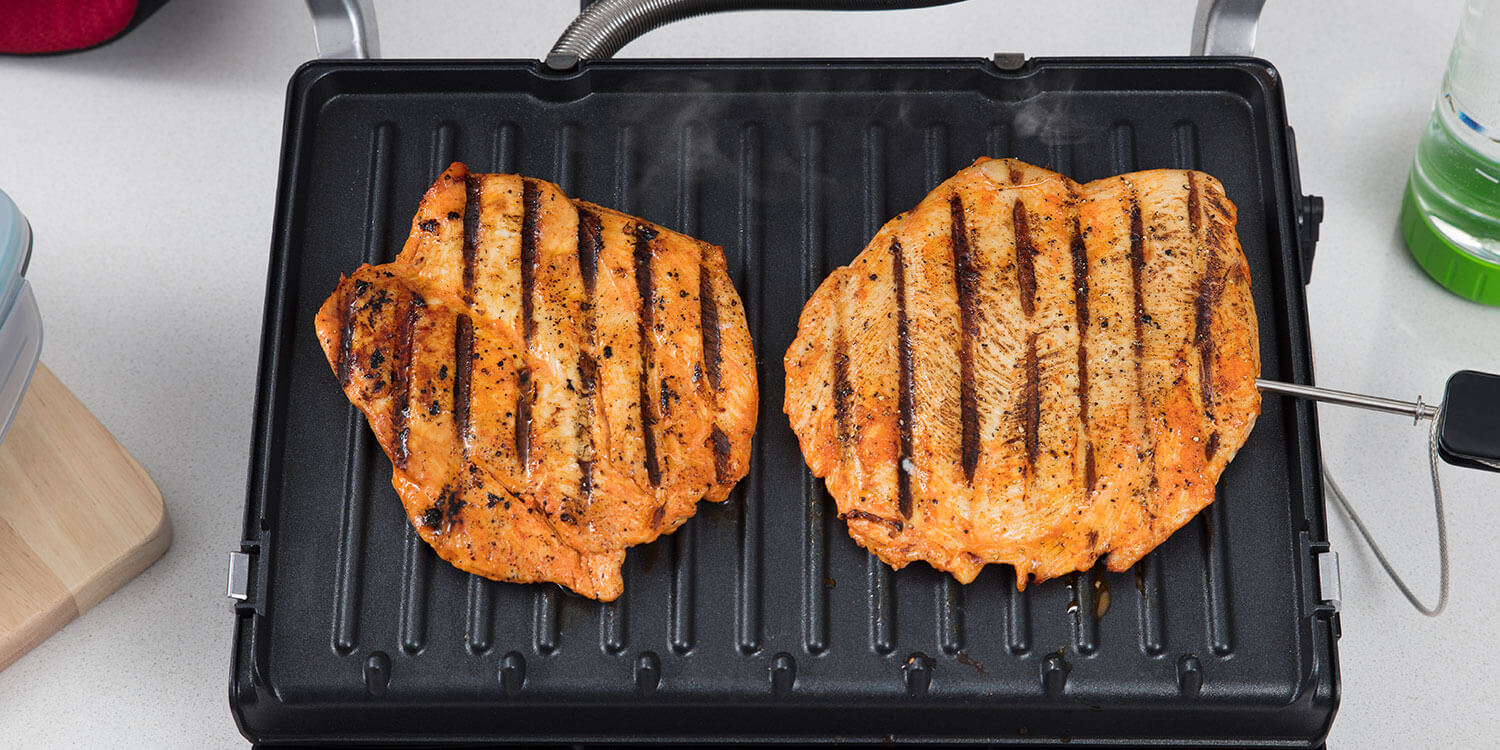 Sriracha Chicken with Grilled Green Veg
Ingredients
1 chicken breast, boneless, skinless
2 tsp Sriracha chilli sauce
1 tsp honey
1 tsp cider vinegar
1 clove garlic, finely chopped
1 tsp olive oil
Can be made using any George Foreman grill – we recommend the George Foreman Large Fit Grill.
To make the marinade, whisk together the Sriracha chilli sauce, honey, cider vinegar, garlic and oil in a bowl.
Butterfly the chicken breast by cutting it in half sideways, and place in the marinade making sure it is fully coated. Cover and set aside to absorb the flavours for at least 30 minutes, or overnight if you have the time.
Pre-heat your favourite George Foreman Grill to maximum.
Cook the marinated chicken for approximately 8-12 minutes with the lid down, until completely cooked through.
Serve the chicken along with your favourite green veg – we recommend grilled asparagus or Tenderstem broccoli.