Coronavirus – the latest updates from George Foreman Grills -
FIND OUT MORE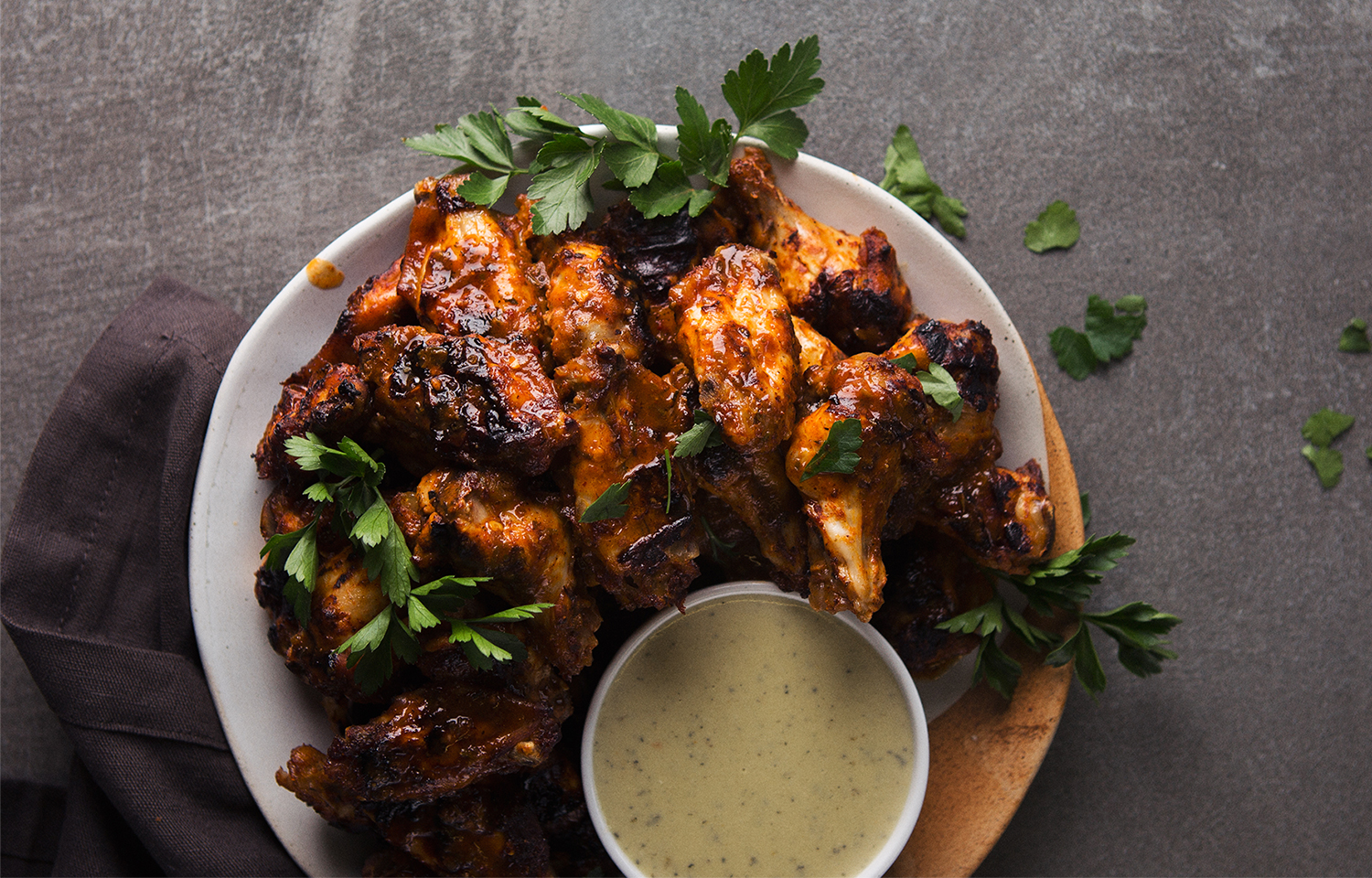 Spicy Chicken Wings
Ingredients
25-20 chicken wings cut in half
4 tbsp olive oil
2 tsp paprika
1 tsp oregano
2 tsp chilli powder
200g tomato ketchup
60g honey
2 tbsp Dijon mustard
4 tbsp hot sauce
3 tbsp garlic puree
100ml white wine vinegar
2 tbsp Worcestershire sauce
4 tbsp brown sugar
Can be made using any George Foreman grill – we recommend the Large Fit Grill or Smokeless BBQ Grill.
Mix together all of the ingredients except the chicken wings to create a marinade, then add the chicken wings and mix well, ensuring all of the wings are well coated.
Cover with cling film and leave to marinate in the fridge for at least 2 hours, or overnight if you have time.
Pre-heat your favourite George Foreman Grill to maximum. Grill the chicken wings for 10-12 minutes until cooked through and juices run clear. Repeat this until all chicken wings are cooked. Dispose of excess marinade.
Serve up as a finger food on its own or with chips and a salad for a delicious meal!