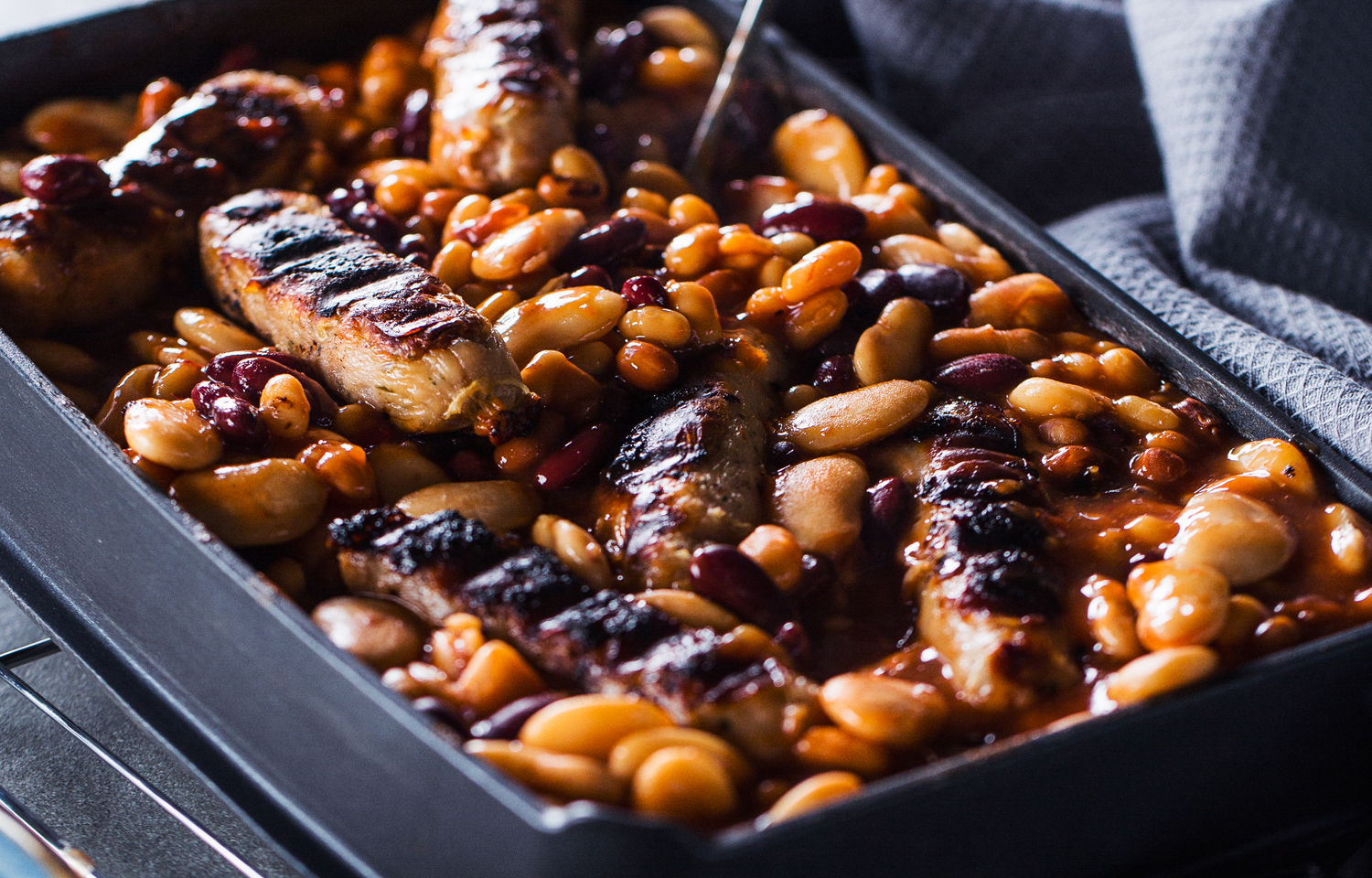 Sausage and Bean Bake
Ingredients
6 sausages of your choice
1 x tin of baked beans
1 x tin of kidney beans
1 x tin butter beans
1 tsp paprika
1 tsp cumin
Salt and pepper to taste
Attached the grill plates to your George Foreman Evolve grill and set to a high heat.
Grill the sausages until they are browned on the outside – once cooked put to one side and turn the grill off to allow cooling.
Once the grill plates haves cooled, remove and attached the deep pan dish. Reheat the grill to a medium/high temperate.
Empty all the tins of beans into the deep pan dish, add in paprika, cumin, salt and pepper then stir. Nestle the sausages into the beans and close the grill lid.
Cook for around 10 minutes or until the sausages are cooked through and the beans are hot.