Coronavirus – the latest updates from George Foreman Grills -
FIND OUT MORE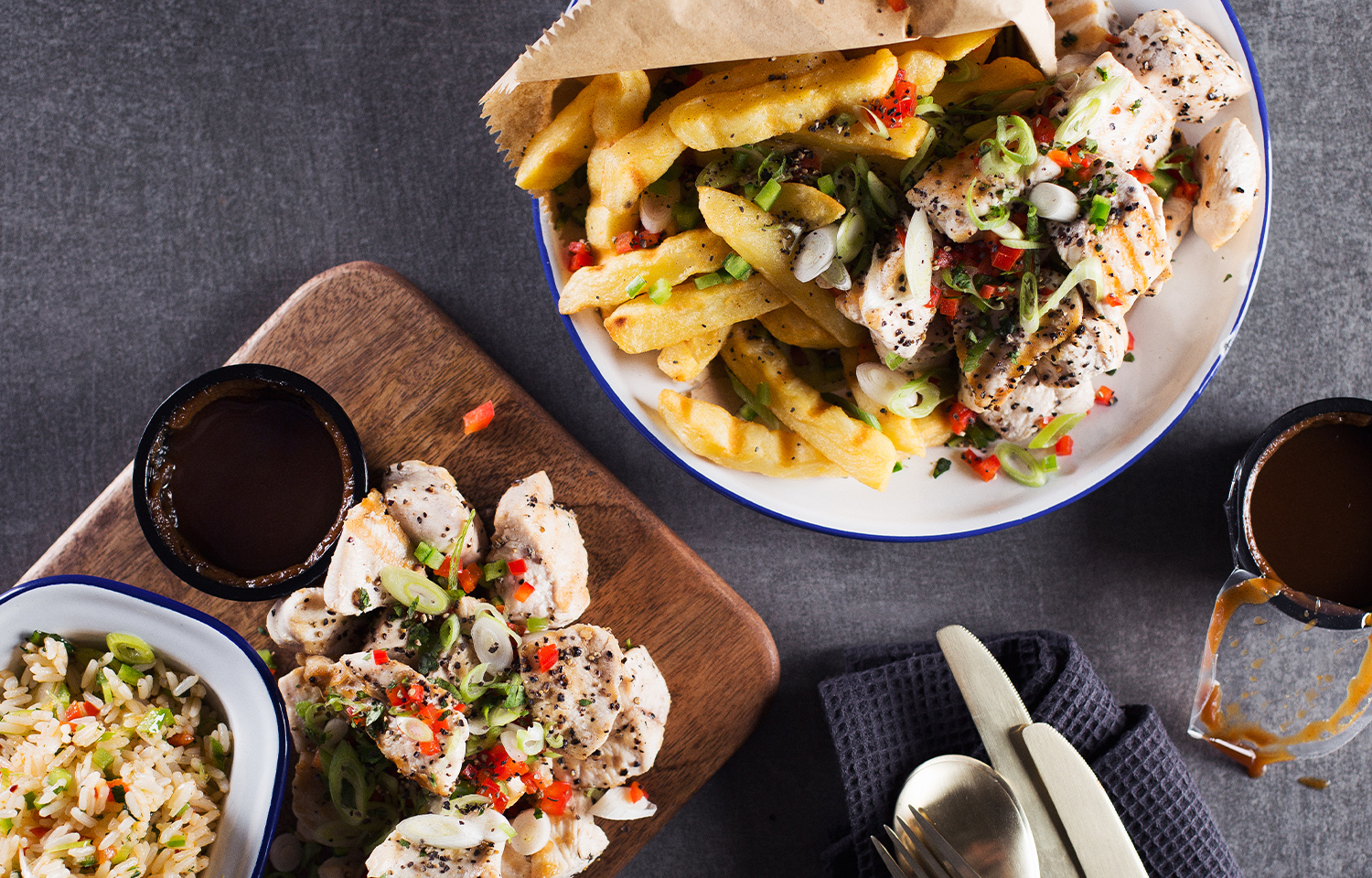 Salt 'n' Pepper Chicken Bites
Ingredients
2 chicken breasts, skinless and boneless
1 red chilli, finely diced
1 green chilli finely diced
3 spring onions, finely sliced
2 tsp crushed rock salt
2 tsp cracked black pepper
1 tsp cracked Szechuan pepper
2 tsp sesame seeds, toasted
2 tbsp sesame oil
Can be made using any George Foreman grill – we recommend the Medium Fit Grill or Medium Steel Grill.
Serves: 2
Cut the chicken breasts into evenly sized chunks approximately 1 – 1½ inches in size and mix with the sesame oil.
Pre-heat your favourite George Foreman grill to maximum. Once at full temperature, place the chicken pieces on to the grill, close the lid and cook for 8-12 minutes until cooked through and the juices run clear.
In a small bowl, mix together the chilli (both), spring onions, salt, pepper (both), and sesame seeds.
Once fully cooked, remove the chicken from the grill and sprinkle over the peppery mix and serve.