Coronavirus – the latest updates from George Foreman Grills -
FIND OUT MORE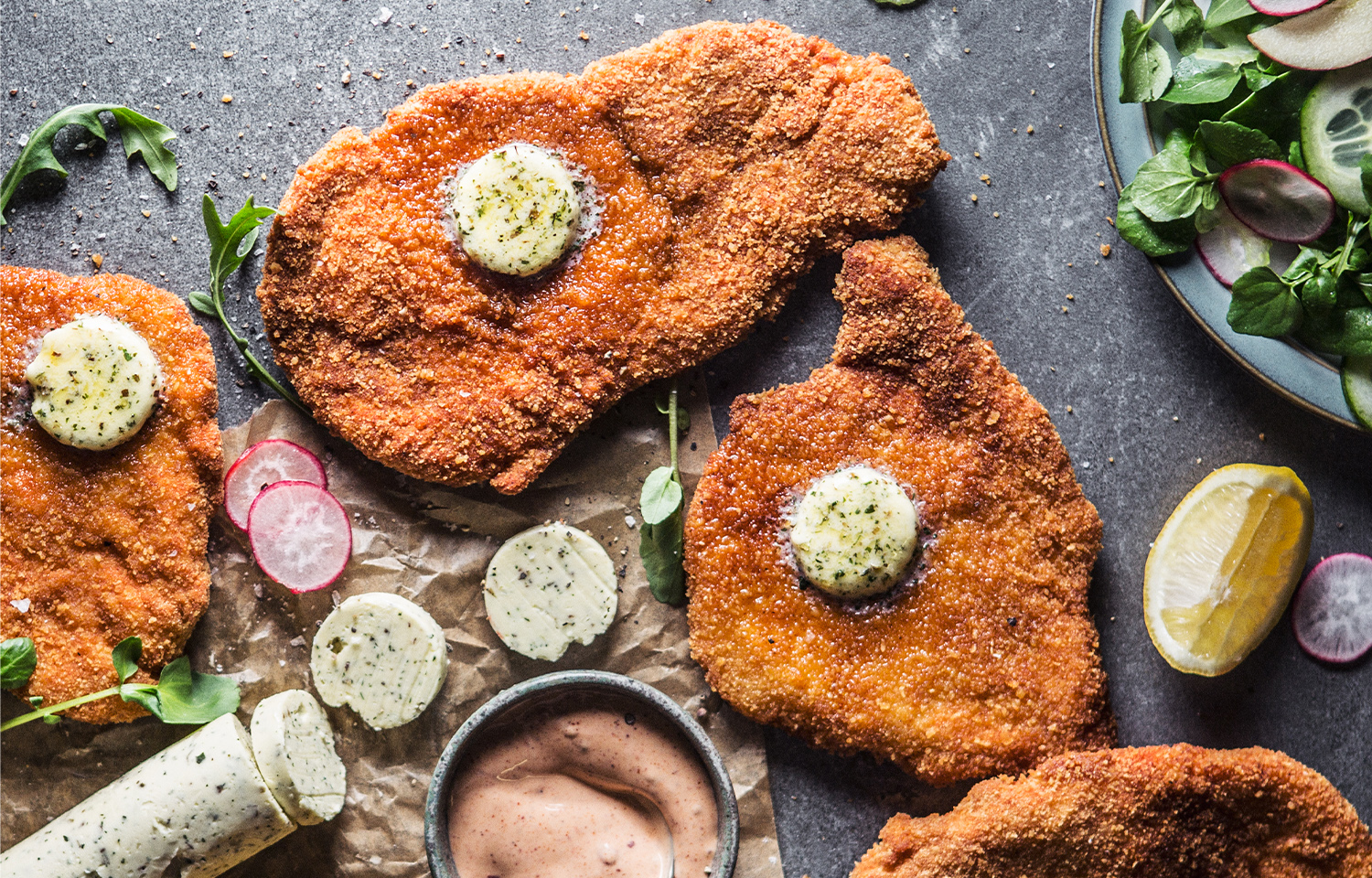 Pork Schnitzel
Ingredients
4 boneless pork chops
2 eggs lightly beaten
120g breadcrumbs
Salt and pepper to taste
Remove any excess fat from the pork chops and beat lightly until approx. ½ cm in thickness.
Mix the breadcrumbs with a little seasoning and put onto a plate. Pour the eggs onto another plate.
Dip each chop in the egg mixture, letting any excess drip away. Then dip in the breadcrumbs until well covered.
Pre heat the grill to maximum. Cook the pork on the grill for 5-10 minutes until golden brown.