Coronavirus – the latest updates from George Foreman Grills -
FIND OUT MORE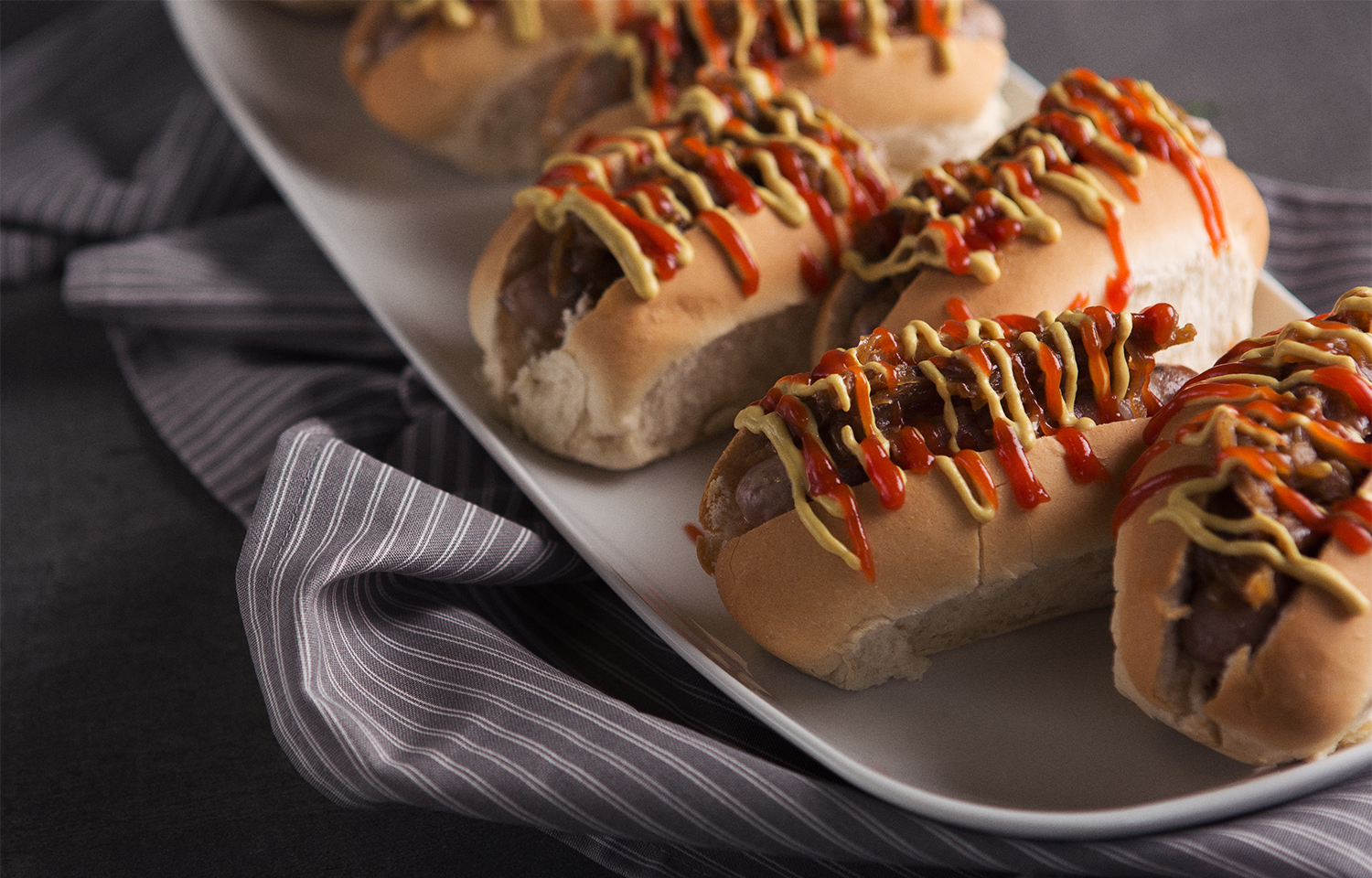 Pigs in Blankets Hot Dogs with Fried Onions
Ingredients
12 hot dog rolls
12 sausages
12 rashers smoked streaky bacon
2 onions, finely sliced
1 tbsp olive oil
Salt and pepper to taste
For the onions, pre heat the grill with the deep pan plate attached to maximum.
Add the onions and oil to the deep pan, stir and close the lid, cook continuously for 20-25 minutes stirring occasionally. Once cooked remove from grill and set aside.
For the hot dogs, change the deep pan for the grill plate and pre heat the grill to maximum. Wrap 1 slice of bacon around each sausage.
Grill the sausages for 8-10 minutes until cooked through and the juices run clear.