Coronavirus – the latest updates from George Foreman Grills -
FIND OUT MORE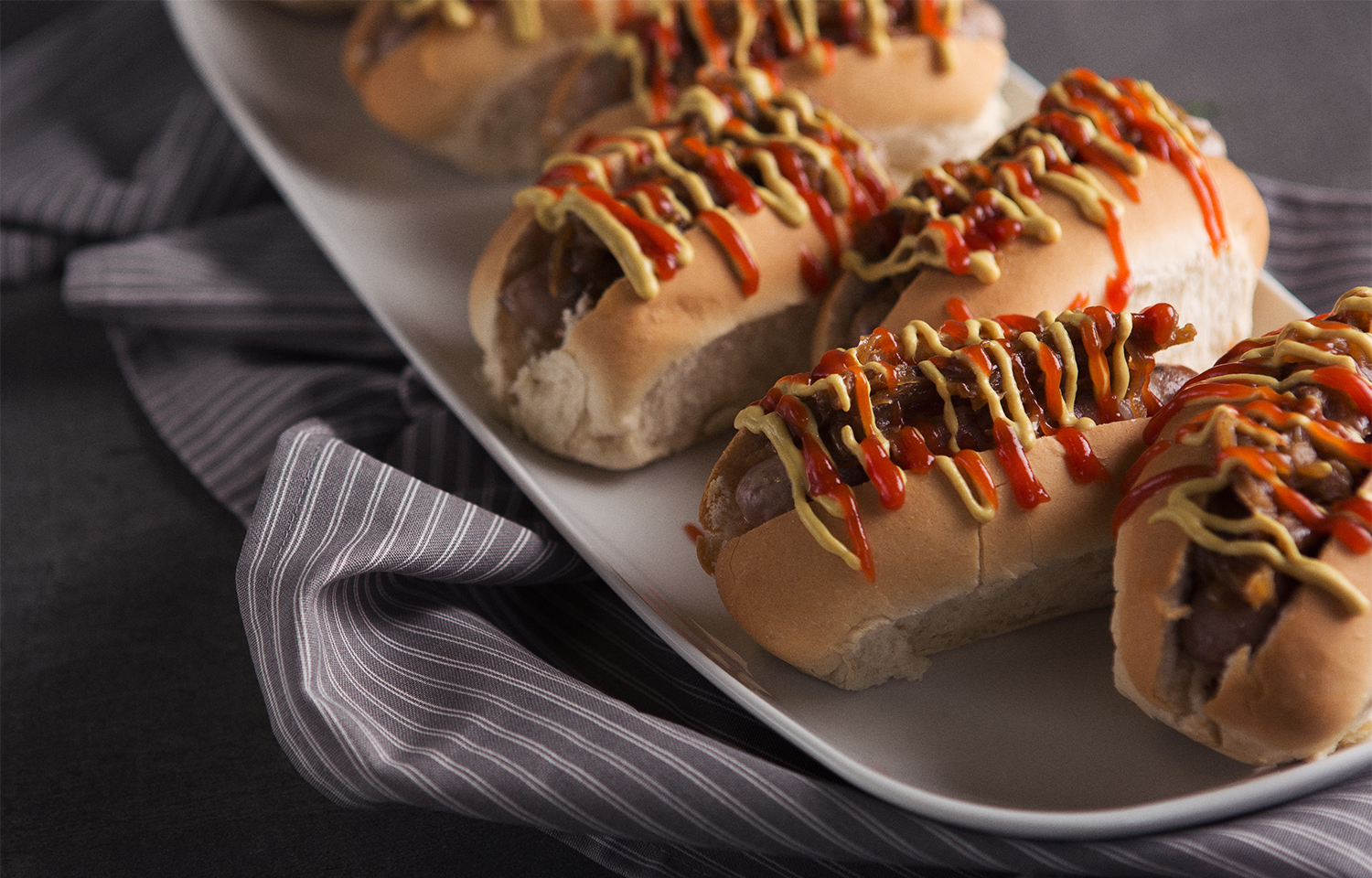 Pigs in Blankets Hot Dogs with Fried Onions
Ingredients
12 hot dog rolls
12 sausages
12 rashers smoked streaky bacon
2 onions, finely sliced
1 tbsp olive oil
Salt and pepper to taste
We recommend: the George Foreman Evolve Grill with Deep Pan Plate.
Serves: 6-12
Pre-heat your George Foreman Evolve Grill with the deep pan plate attached to maximum.
Add the onions and oil to the deep pan, stir well and close the lid. Cook continuously for 20-25 minutes, stirring occasionally to ensure nothing is sticking to the bottom of the grill plate. Then, remove from grill and set aside. Turn off the grill and allow to cool for about 10 minutes, or until it is cool enough to change the plates.
Remove the deep pan plate and replace with the grill plate, then pre-heat once again to maximum.
Take each sausage individually, and wrap with a slice of bacon. Repeat until all sausages are wrapped.
Grill the sausages for 8-10 minutes until cooked through and the juices run clear.
Serve in hotdog buns with a generous helping of fried onions from earlier, and pair with your favourite sauces like ketchup and mustard!