Coronavirus – the latest updates from George Foreman Grills -
FIND OUT MORE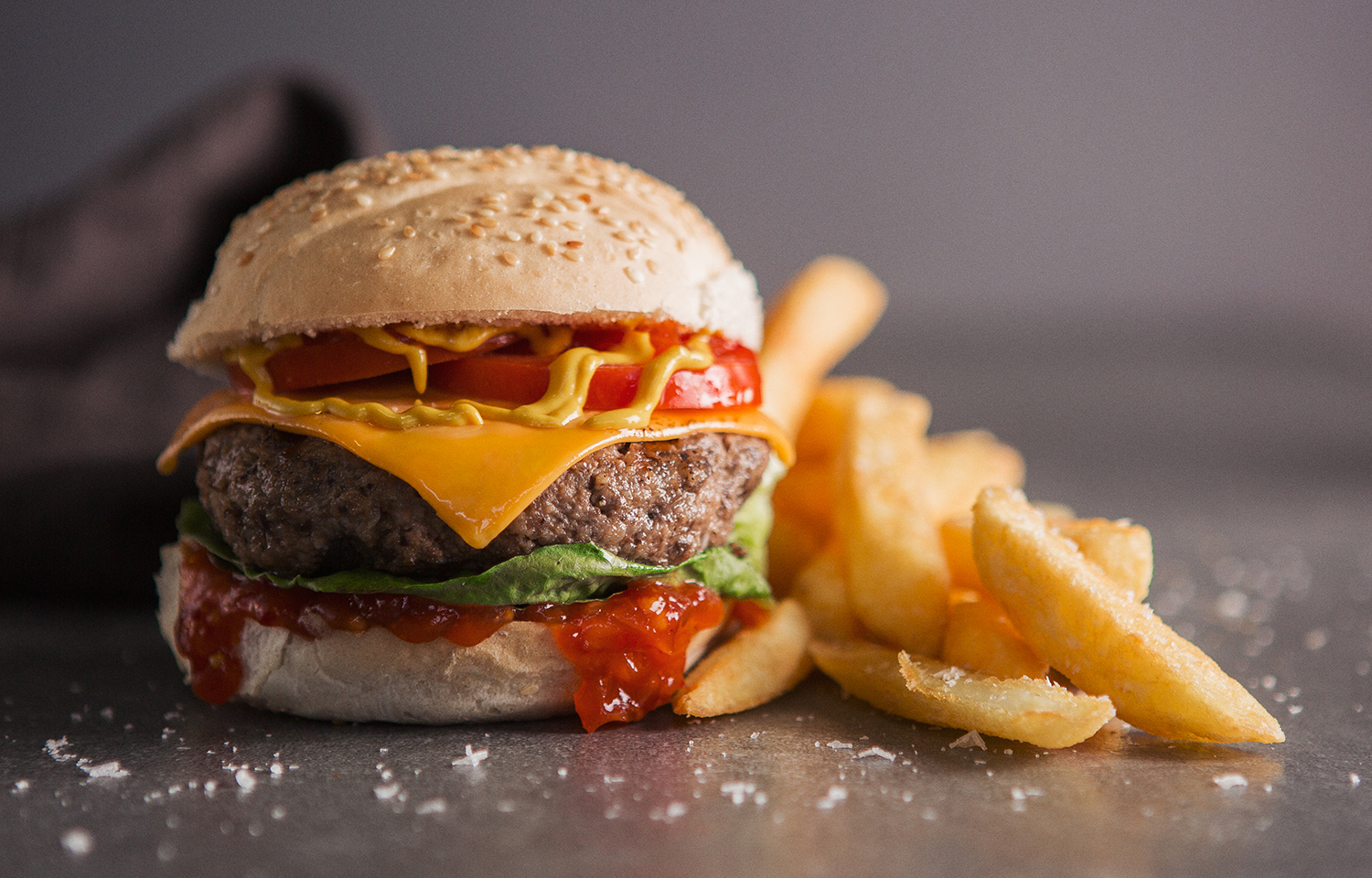 Mushroom Slinger Burger
Ingredients
650g beef
150g Portobello mushroom, finely chopped
½ white onion, finely diced
2 tbsp tomato ketchup
1 tbsp olive oil
2 cloves garlic, finely chopped
1 tsp English mustard
1 tsp horseradish sauce
1 tbsp Worcestershire sauce
80g breadcrumbs
Salt and pepper to taste
Can be made using any George Foreman grill – we recommend the Large Fit Grill or Smokeless BBQ Grill.
Serves: 6
In a large bowl, mix together all of the ingredients, making sure to mix until fully combined and no pockets of breadcrumbs remain.
Divide the mixture into 6 equal amounts and mould into burger shapes. Transfer to a baking parchment lined plate or tray, cover and refrigerate for at least 20 minutes (or overnight if you're preparing ahead of time).
Pre-heat your favourite George Foreman Grill to maximum and cook the burger patties for 8-12 minutes until piping hot and the juices run clear.
Serve up with your favourite burger accompaniments – we've gone for a seeded white burger bun, a generous dollop of sweet tomato chutney, lettuce, American style cheese, tomato, and a drizzle of hot yellow mustard. Pair with a crispy side salad and some chunky oven chips for a Friday night dinner to be envied!