Coronavirus – the latest updates from George Foreman Grills -
FIND OUT MORE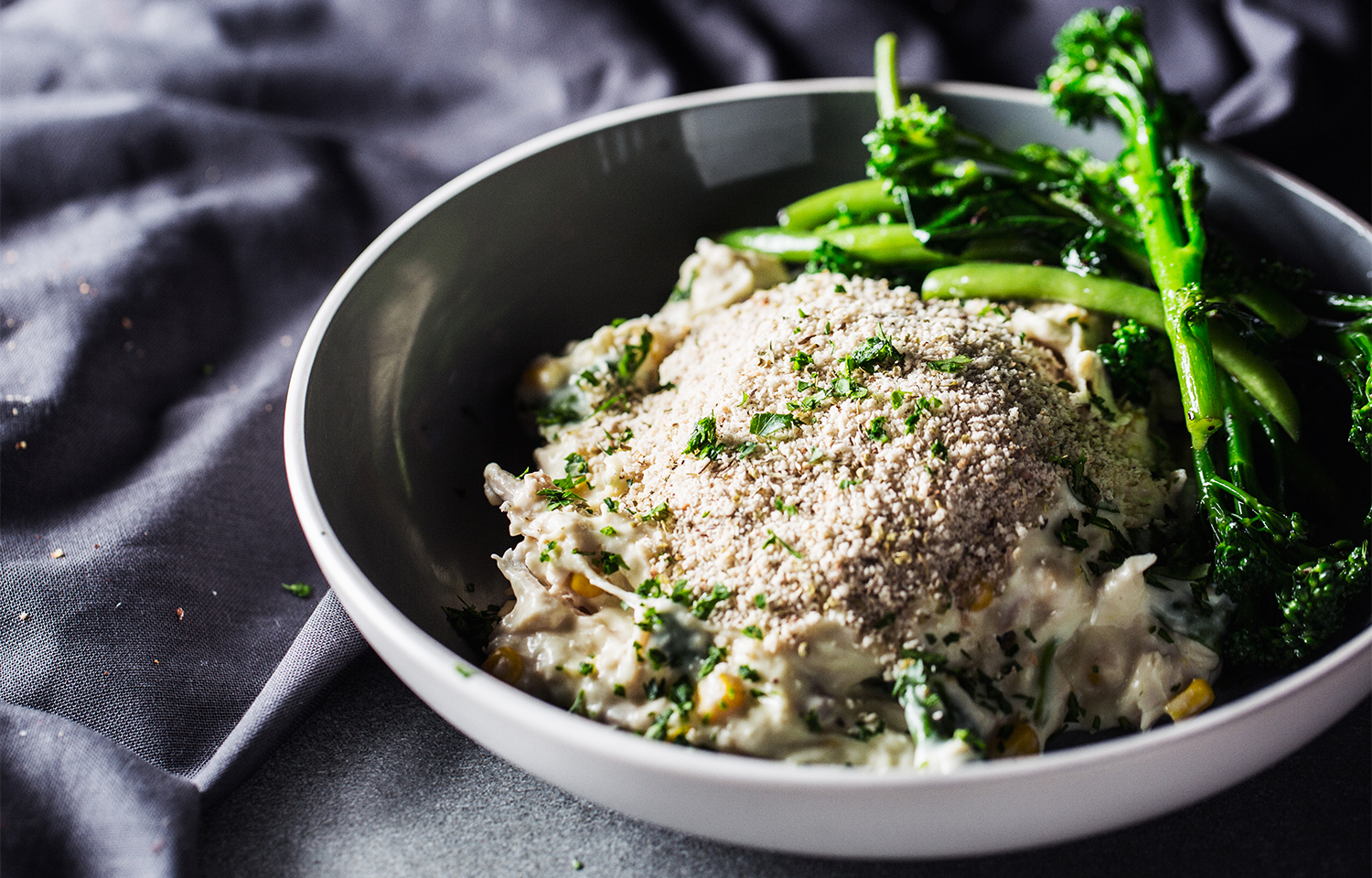 Leftover Turkey Crumble
Ingredients
300g leftover turkey, cut into small pieces
1 large white onion, chopped
2 cloves garlic, finely chopped
2 tbsp olive oil
1 tbsp grain mustard
100g sweetcorn
400-500g (approx.) béchamel sauce
½ bunch flat leaf parsley, chopped
Salt and pepper to taste
For the crumble –
Breadcrumbs
Parmesan
Salt and pepper to taste
Fit the deep pan plate then pre-heat the grill to 175ºC.
Heat the oil and cook the onion and garlic until soft but without browning (approx. 3-4 minutes).
Stir in the turkey, grain mustard, sweetcorn and béchamel sauce and heat for 3-4 minutes.
Finally, stir in the chopped parsley.
In a bowl, mix together the breadcrumbs, parmesan, salt and pepper to taste.
Make sure the mixture is level then carefully sprinkle over the crumble mix until covered. Close the lid and cook for 4-5 minutes until piping hot.
Serve with your favourite green veg.