Coronavirus – the latest updates from George Foreman Grills -
FIND OUT MORE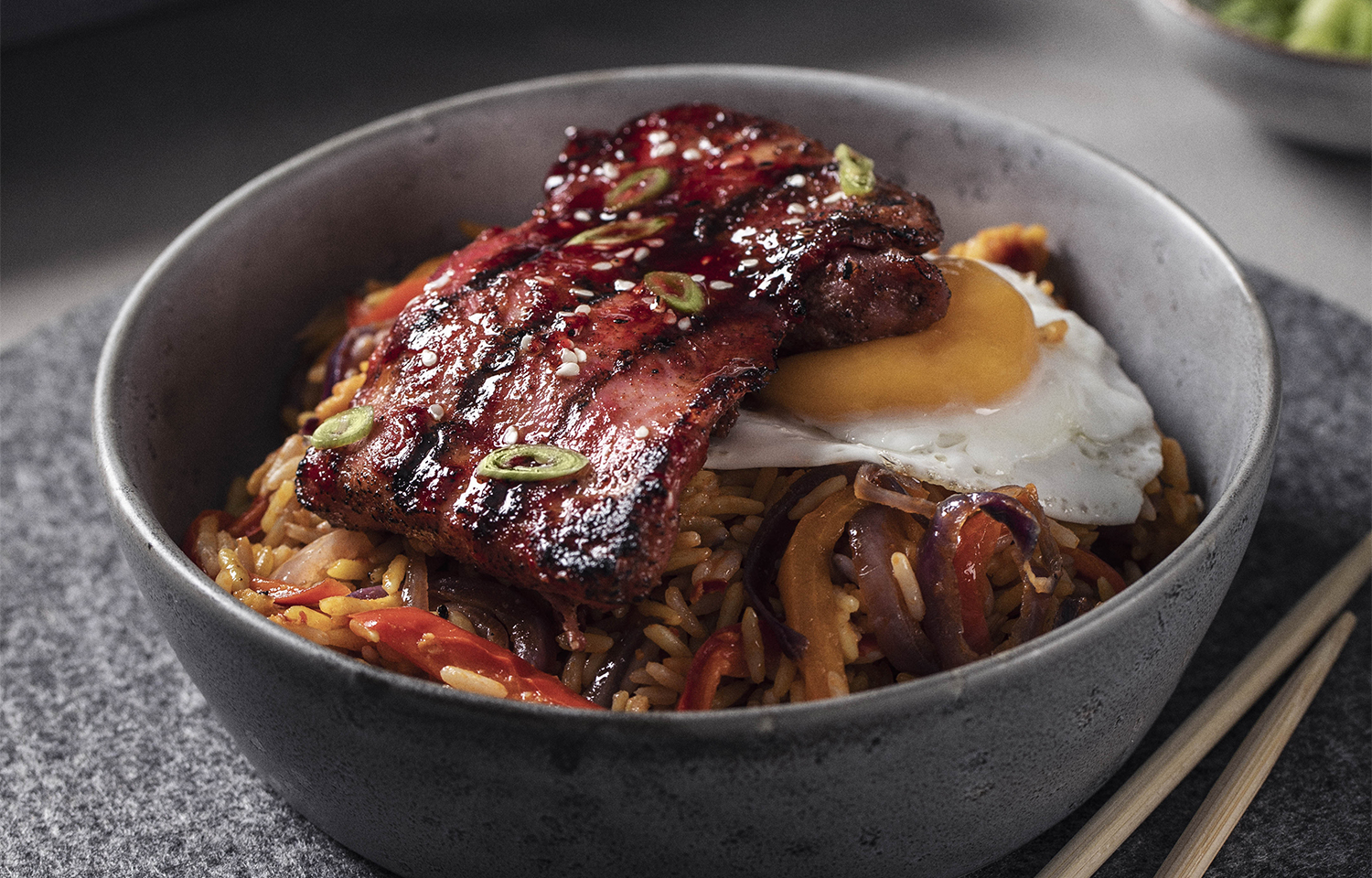 Korean Chicken Thighs
Ingredients
6 chicken thighs, boneless and skinless
1 tsp toasted sesame seeds
2 spring onions, thinly sliced
For the marinade:
3 large cloves garlic, minced
5g fresh ginger, minced
½ tbsp Gochujang chilli paste or chilli paste
90g dark brown sugar
1 tsp sesame oil
1 tbsp honey
60ml dark soy sauce
1 tbsp rice wine vinegar
2 tsp corn flour
1 tbsp cold water
Can be made using any George Foreman grill – we recommend the Medium Fit Grill or Medium Steel Grill.
Serves: 3-6
Make a marinade by adding the garlic, ginger, chilli paste, brown sugar, sesame oil, honey, soy sauce, and wine vinegar to a saucepan, and bringing it to a boil. Once boiling, reduce the heat to a simmer.
Meanwhile, whisk together the corn flour and water until well combined, then whisk into the marinade mixture. Bring to the boil once more, then remove from the heat to completely cool.
Taking 2 long skewers, skewer the chicken thighs, making sure that each thigh has both skewers going through it. Brush the cooled marinade over the chicken thighs and refrigerate for 20-30 minutes.
Pre-heat your favourite George Foreman Grill, place the chicken thigh skewer on the grill and cook for 8-12 minutes or until cooked through and the juices run clear.
Sprinkle with the toasted sesame seeds and spring onions and serve straight away!
We recommend pairing with a crispy fried egg and veggie fried rice for the perfect mid-week treat!